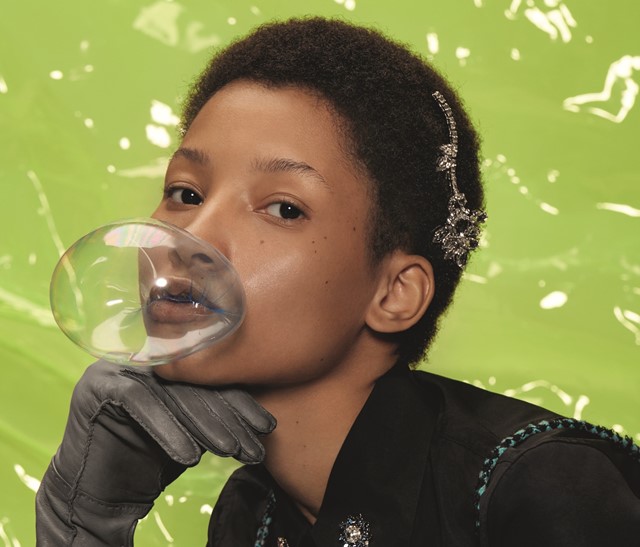 Photography Roe Ethridge, fashion

Robbie Spencer
"For me, beauty is being you," says model Lineisy Montero. "It's in the way you carry yourself and how you treat others. Being loving, being thoughtful of others – that's what makes someone beautiful."
It was on Prada's AW15 catwalk that we first saw the Dominican Republic-born natural beauty, whose pixie-like features and afro stole the spotlight from all the super-slick ponytails. Come SS16, Montero walked a staggering 69 shows, making her the most popular model of the season.
Seen blowing bubbles on one of four autumn 2015 Dazed covers, the Spanish-speaking model has already featured in the Givenchy and Prada spring 2016 campaigns, an achievement that's sure to have smashed her initial modelling fears. "I was sad, nervous and excited as I didn't know what to expect," says Montero about first being scouted in Santo Domingo. "(I) had never travelled outside of the Dominican Republic before."
The 5'11" sensation puts her success down to authenticity and uncompromising self-belief – an attitude that has proven irresistible to fashion oligarchs looking to overhaul their archaic beauty standards. Her look has inspired global debate on fashion's lack of diversity, in no small part due to her widespread visibility and natural hair. This year, Montero has already taken centre stage in Chanel's AW16 ad campaign shot by Karl Lagerfeld, alongside Argentinian beauty Mica Arganaraz. Montero, it seems, will not let 2016 out of her grip.
Text Monique Todd