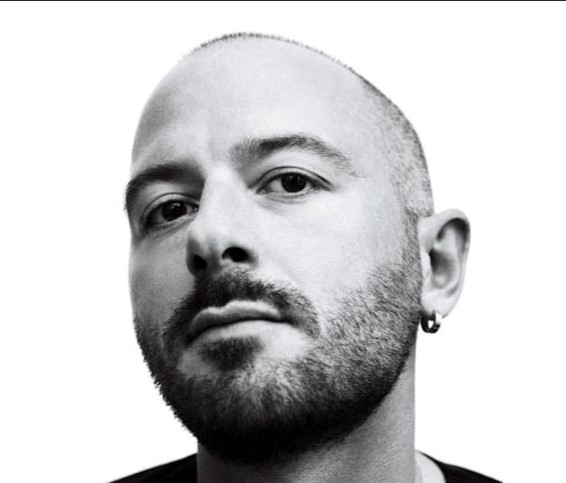 Enigmatic visionary Demna Gvasalia is the head of captivating Parisian fashion collective Vetements. Born in Georgia during the Soviet era, the designer logged time at both Maison Margiela and Louis Vuitton before joining forces with six friends to create a new brand. Although a high fashion label, Vetements is humorous and grounded in its approach to design and marketing – not only has it staged runway shows in a run-down Chinese restaurant and Parisian sex club, but its graphics, like the DHL and Champion flips, carry a certain kitsch familiarity.
Gvasalia's comprehensive design background shines through in his own line, which possesses the same progressive edge as 90s Margiela. In fact, he studied with Martin Margiela for three years, and was recently described by an MMM recruiter as Margiela's "spiritual son". All Gvasalia's pursuits are reshaping the industry – not only in Paris, but on an international scale. Following his after-hours sex club-inspired AW15 show, the designer told Dazed, "I feel like there is a new energy in (Paris), we want to push it – not necessarily to bring anything back, but to give it a new life. Things are still quite dusty, old and conservative."
After just three seasons at Vetements, Gvasalia caught the eye of Balenciaga, who appointed him as its creative director shortly after Alexander Wang announced his resignation late last year. Since then, Vetements has released its own photobook documenting its SS16 collection, which sold out within a matter of hours.
Gvasalia's singular aesthetic, crew of influencers like designer Gosha Rubchinskiy (who walked for SS16) and show stylist Lotta Volkova, and Vetements fans such as Kanye, Kim and Riri are making the brand go viral rapidly. And you know you've made it when trolls start flipping knock-offs of your designs on eBay.
Text Ava Nirui