Featuring A'Whora as Geordie Shore's Chloe Ferry, Bimini Bon Boulash as Anne Boleyn, and Sister Sister as Sandra feat. Chanel the African
Grey – CHANEL!!!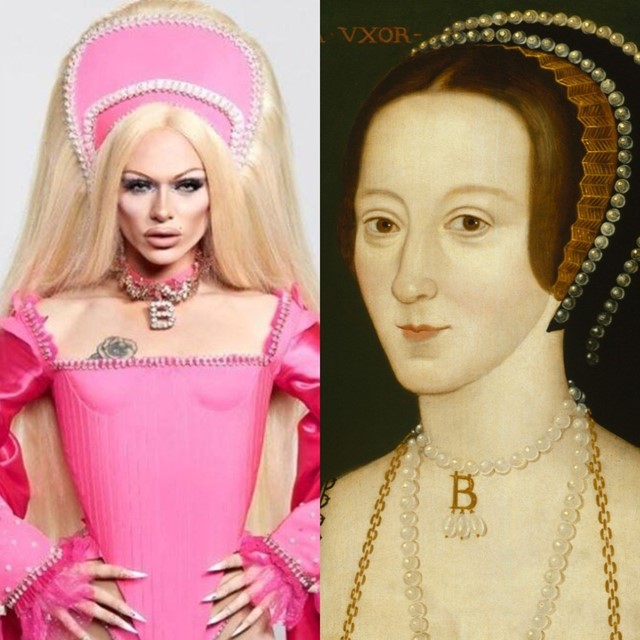 BIMINI BON BOULASH AS ANNE BOLEYN
Right… Hear me out. Ever since the season two promos dropped and the world got their first glimpse at THEE Bimini Bon Boulash, looking like the legendary love child of The Cock Destroyers and Henry VIII's second wife Anne Boleyn, I've been infatuated with them. While a few centuries apart, both Anne Boleyn and Cock Destroying legends Rebecca and Sophie are revered gay icons in the online queer communities. Boleyn, for the uninitiated, was deemed the original gay icon for allegedly shielding her brother's homosexuality. A regal promo photo, Princess Julia on the runway, and a Tudor queen for Snatch Game? Perfect for Bimini, who has their finger on the pop culture pulse. Anne Boleyn is easy to make funny too. She was accused of adultery and witchcraft, which provides ample room for visual gags. Bimini's accent works perfectly for that Six the Musical-esque style of loud mouth Boleyn that's proved so successful on stage. Historical figures in the Snatch Game, while a risk, can prove very successful for queens when they go well: Sasha Velour being a fine example as Marlene Dietrich. We've already had the Cock Destroyers done on Canada's Drag Race, so I'm speaking Bimini Bon Boleyn into existence.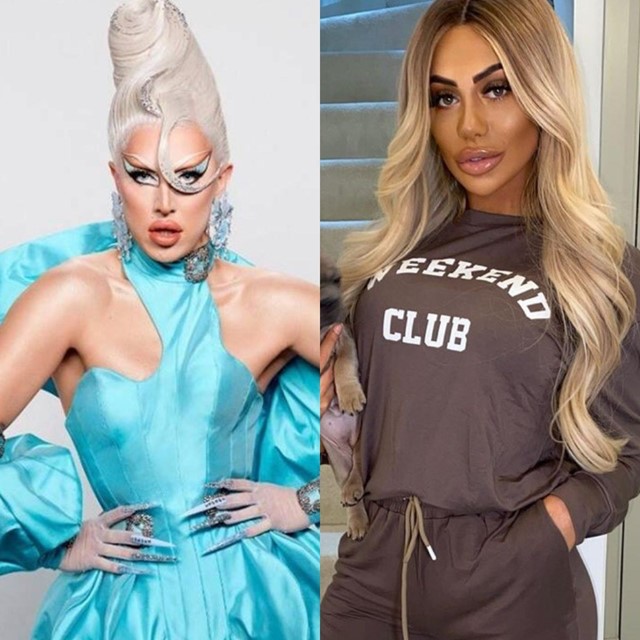 A'WHORA AS GEORDIE SHORE'S CHLOE FERRY
"I should have kept my MOOF closed!" – an infamous, heavily memed line from Geordie Shore's Newcastle princess Chloe Ferry, and a stone cold British pop culture classic. A'Whora wouldn't only deliver this line perfectly, but could also do with taking that quip on board as some reactionary advice, after her spontaneous verbal annihilation of Tia Kofi on Untucked last week. Newcastle's belle Chloe Ferry has sumptuously similar facial features to A'Whora's that I think the fashion designing drag diva could channel and caricature successfully, as well as them both having a distinct northern charm. Donning Chloe would be a great opportunity for props too – some chicken dippers in the purse, perhaps?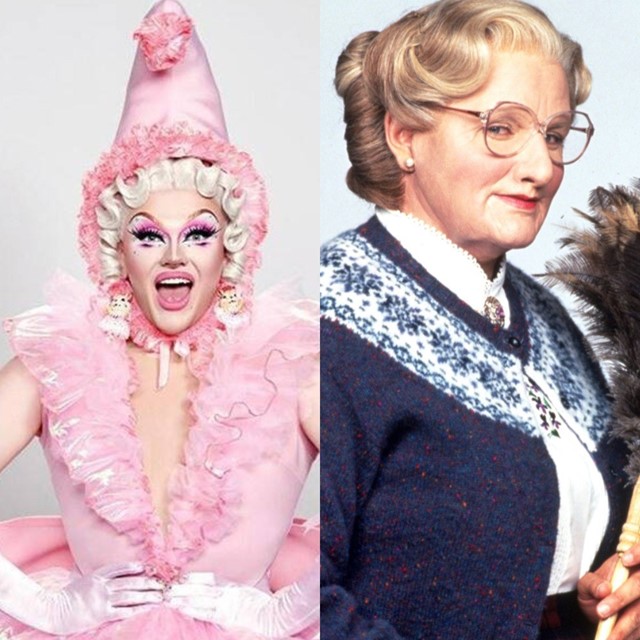 ELLIE DIAMOND AS MRS DOUBTFIRE
Mrs. Doubtfire is probably the first exposure to drag I ever had in my life, and I've spent the last decade of Drag Race hoping someone channels a bit of Robin Williams' Scottish nanny on the show. Ellie Diamond is the gal who can finally make that dream come true. Quotable, funny, well known, full of visual gags. She just needs some way to set fire to the breasts, so she can smack them out with the pan lids, prosthetic face falling off so she can pop back up with a face full of cream and a big thick accented "HELLOOOOO!".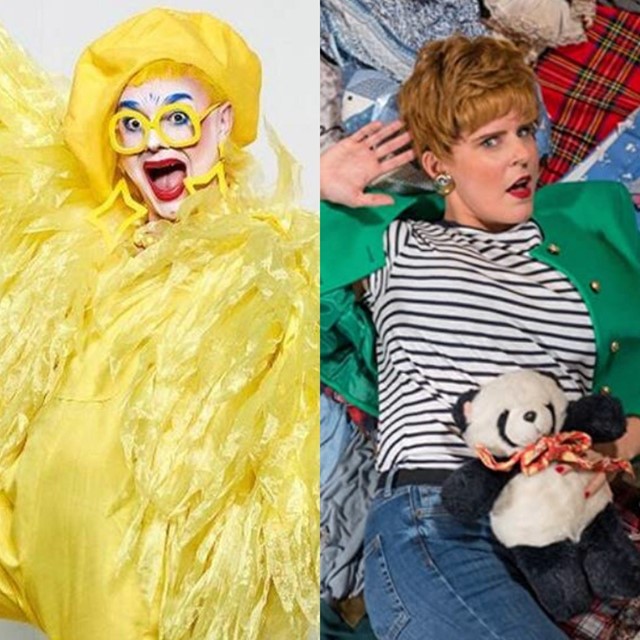 GINNY LEMON AS CHARITY SHOP SUE
Ay up chazzers! Not many huns in the country are as primed to be impersonated on Snatch Game like Bulwell's first lady of charity: Sue Tuke. There'll never be a drag queen more aesthetically fitting to play her like Ginny Lemon. Both Sue and Ginny's facial expressions are stuff of legends, both are so quotable… they're just a match made in heaven. I dream of Ginny sat on the Snatch Game set eating a packet of salt and vinegar Discos while staring at RuPaul and saying, "You look narce… don't ya".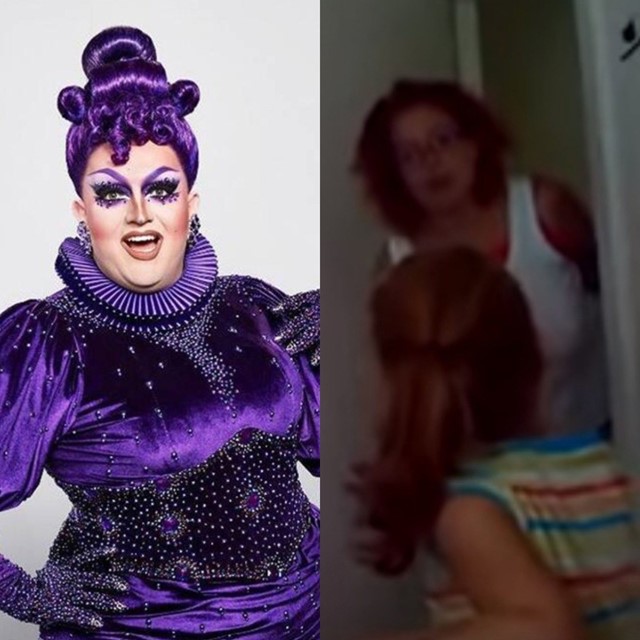 LAWRENCE CHANEY AS SCOTTISH TOILET MUM MEME
DESGUSTANG! Not since Lawrence herself has there been a more vivid Scottish accent ingrained into internet pop culture. Chaney has already referenced the timeless viral video in a throwaway comment, but I think she could be so funny and successful doing it full out. This meme legend is a woman of few documented words: 'disgusting', 'toilet', 'shit'. But I think it could be a hoot for Lawrence to heighten her to a fictionalised version of the character, where the mum is adjusting to new found viral fame following the video's internet success. Definitely a risk, but if anyone in the competition has the comedy chops to make it work it's Lawww-rehnce Chayynehh.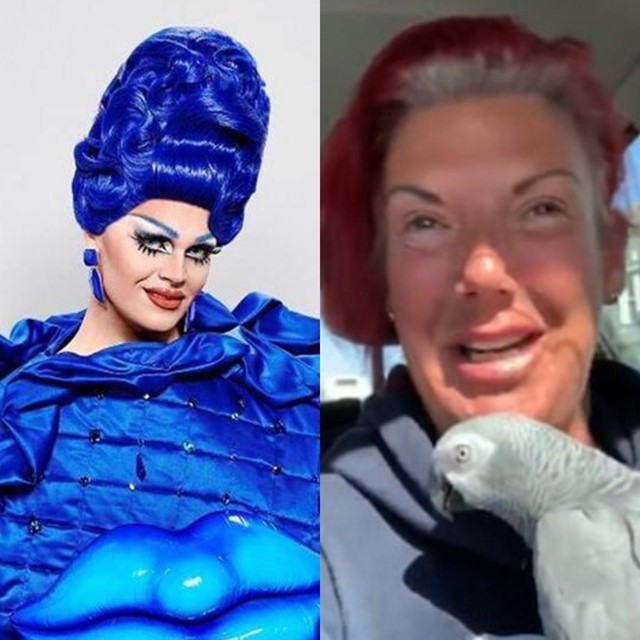 SISTER SISTER AS SANDRA FT. CHANEL THE AFRICAN GREY
"CHANELLLLLLLLL!!! YOU'VE ALL SEEN HER ON ME VIDEOS, please!" April 2020 was dominated by Scouse icon Sandra's scene-stealing African Grey parrot, as it fled towards the canal, leaving Liverpool and then the nation in turmoil and hysteria in its wake. No one is better suited to replicate Sandra's infamous wails than Liverpool's very own Sister Sister – the choice is current, quotable, and visually hilarious. She needs to hide a little Chanel the Parrot toy somewhere among the other queens and spend the whole time looking sweaty and distraught. In the words of Victoria Beckham: comedy gold.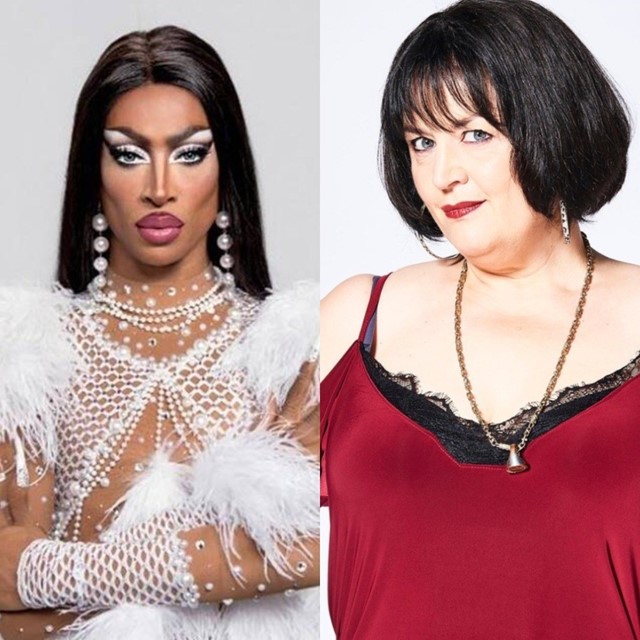 TAYCE AS NESSA FROM GAVIN AND STACEY
"Oh, Ru. What's occurring?" Tayce stomped into the werk room referencing Barry Island, and it seems only right to put her lush Welsh accent to full use by impersonating Wales' funniest export. And yes, that is a dig at James Corden (Ruth Jones deserves the career James Corden has – I said what I said!) I need to see Tayce in that black bobbed wig with a cig in her hand and a glare on her face. If she pulls it off, it would throw any critique of Tayce just being a look queen out the window, and give her that Aquaria-esque trajectory – a fashion icon who can be hilarious when she needs to be. The cheek, the nerve, the audacity, the gall, and the GUMPTION!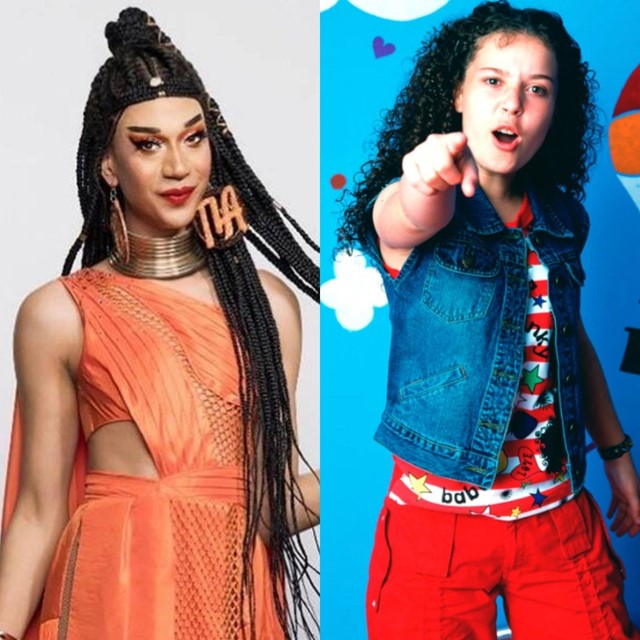 TIA KOFI AS TRACEY BEAKER
We've seen her as Alan Turing, and now we need her to tell us to bog off as the second greatest UK gay icon after Alan Turing: the Dumping Ground's very own Tracy Beaker. Tia's fan favourite charm and actually incredible acting performance in Rats: The Rusical sets her up to be a likely Snatch Game success, and I think she'd do a huge service to Beaker's no nonsense attitude. Dani Harmer was up in arms about Joe Black's elimination on Twitter and I need her verdict on Tia's take on the character that launched her to fame.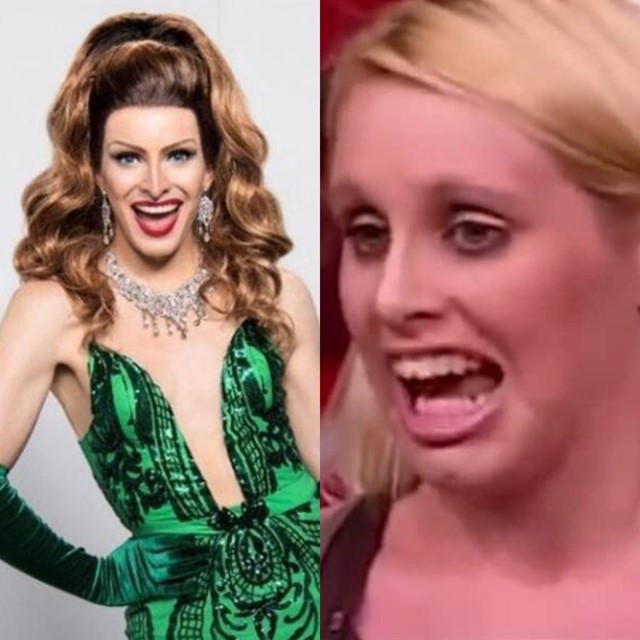 VERONICA GREEN AS HOLLY JERVIS FROM THE X FACTOR
"BRING ONNNN THAT PECAN PIE!" A niche choice but a golden one, and I think Drag Race UK's celebration of the niche British pop culture moments is what makes us all love it so much, in contrast to the Hollywood sheen of the stateside edition. Veronica would be the perfect choice to impersonate the big-mouthed vocalist who became infamous for her audition, one that was filled with ambition and drive but a voice that was too extra for Cowell's pop making machine. Nonetheless, Jervis has found underdog success as a gay viral icon quoted on Twitter daily and spending her days living rent free in the YouTube searches of millennials up and down the country. Veronica Green herself an underdog, who showcased herself as an excellent vocalist in Rats and who could lay waste to Holly Jervis's infamous Hairspray audition performance. I need to see it. I will pay to see it.