Spoiler: there's a lot of Glenn Martens'
Diesel involved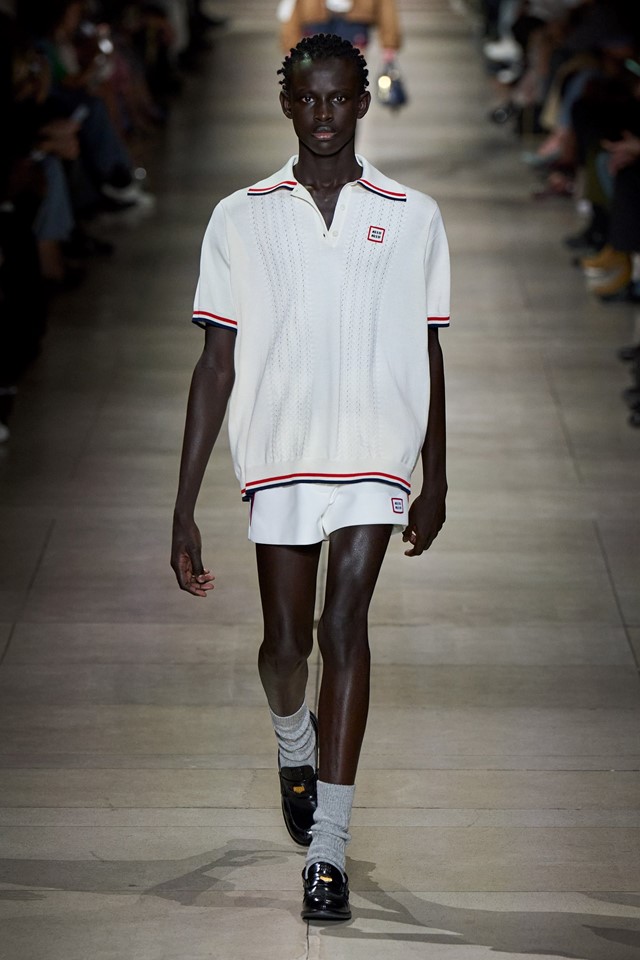 Courtesy of Miu Miu
TED STANSFIELD, EDITORIAL DIRECTOR
Miu Miu men's! I don't have anything more profound to say than I like it, want to wear it, and I am so glad they're (kind of) doing menswear again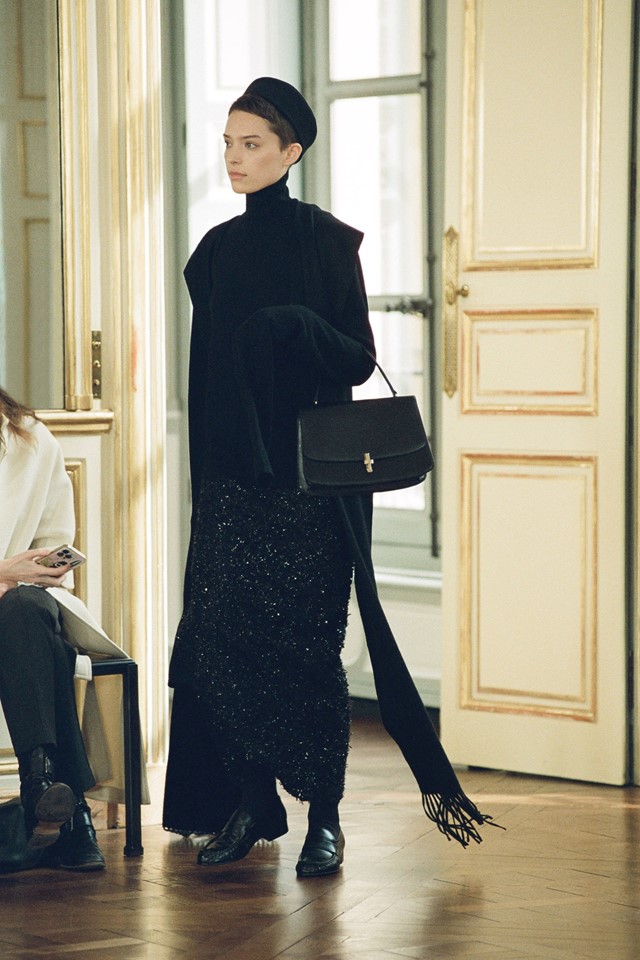 Courtesy of The Row
LYNETTE NYLANDER, EXECUTIVE EDITORIAL DIRECTOR
I really enjoyed the new feeling of Louis Vuitton, and Vaquera really brought the renegade energy that is so desperately needed to Paris. The Row was also brilliant. I think the simplicity and quality of the collection really appealed to me. The pillbox hats felt very Jackie O, and I fell in love with the salon style of the show.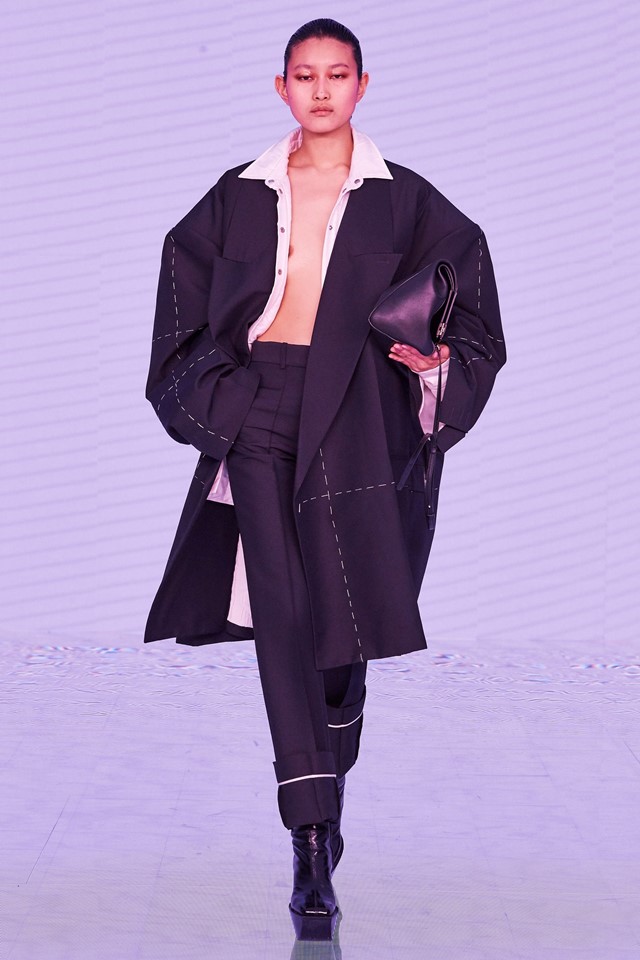 Courtesy of Peter Do
EMMA DAVIDSON, FASHION FEATURES DIRECTOR
While I was the person who sent an email around the Dazed Fashion team asking them to select just one AW22 fave, unfortunately – like a few others I might mention – I am completely unable to stick to my own rules. Sorry about it.
Throwing it all the way back to NYFW, Peter Do was a real stand-out for me this season, and while I wasn't there to witness the show in person, his big, boxy jackets, perfect slouchy sweaters, and peekaboo denim jeans felt like a real step up from a designer who's already doing some pretty great things. 
Otherwise, in Paris, Vaquera was a massive highlight. I've been fangirling NY's fashion fan fictionists for basically ever, so it was great to finally get to see an IRL show. The energy was electric, the Irma Vep-inspired collection brilliantly berserk, and, as per usual, the soundtrack went hard. 
Special mentions also go to my king Glenn Martens, who rounded off a killer season at Diesel, Ahluwalia, whose first runway show was a beautiful, rose petal-strewn affair, Ninamounah, who landed in Paris with a bang, Ottolinger, who never fail to disappoint, Maximilian, who bowed out of Fashion East in spectacular fashion, and Demna, who was one of the few designers to tackle the war in Ukraine head-on. 
And a big shout out also goes to all those putting larger models on the runway – from Marine Serre, to Conner Ives, to Ester Manas, and (actually surprisingly) many, many more. It felt to me like we took a big step in the right direction when it came to body representation this season. Let's hope it continues.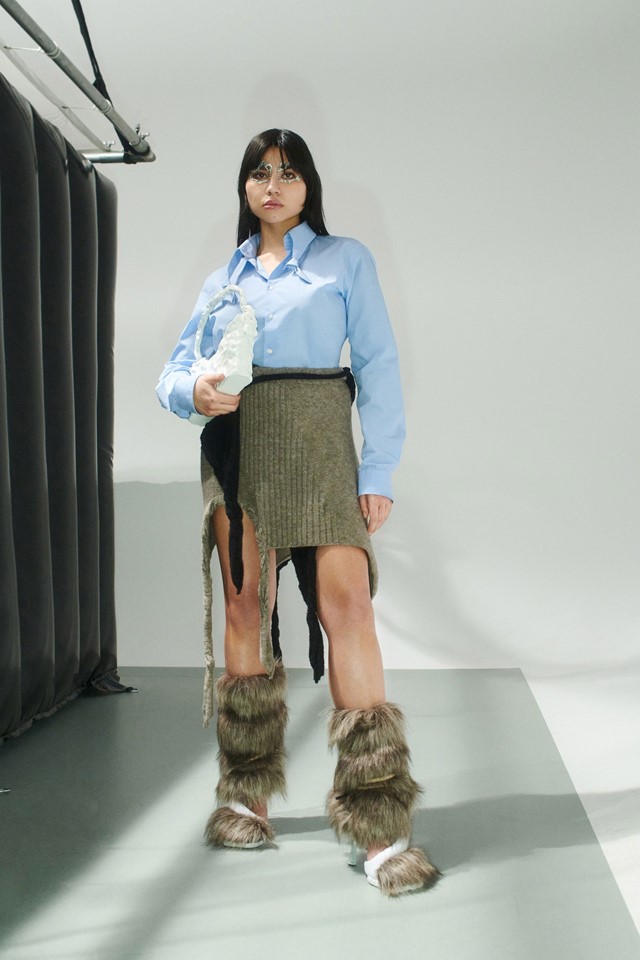 Courtesy of Ottolinger
VANESSA HSIEH, CONTENT EDITOR
My favourite show was Ottolinger - probably the truest distillation of the past two pandemic years of "phygital" shows that brought together metaverse-ready looks and the debut of an instant classic Azealia Banks banger in a high octane film turned IRL runway at the unlikely venue of a Parisian gaming hub. When Banks says, "Eat up the runway!" You follow.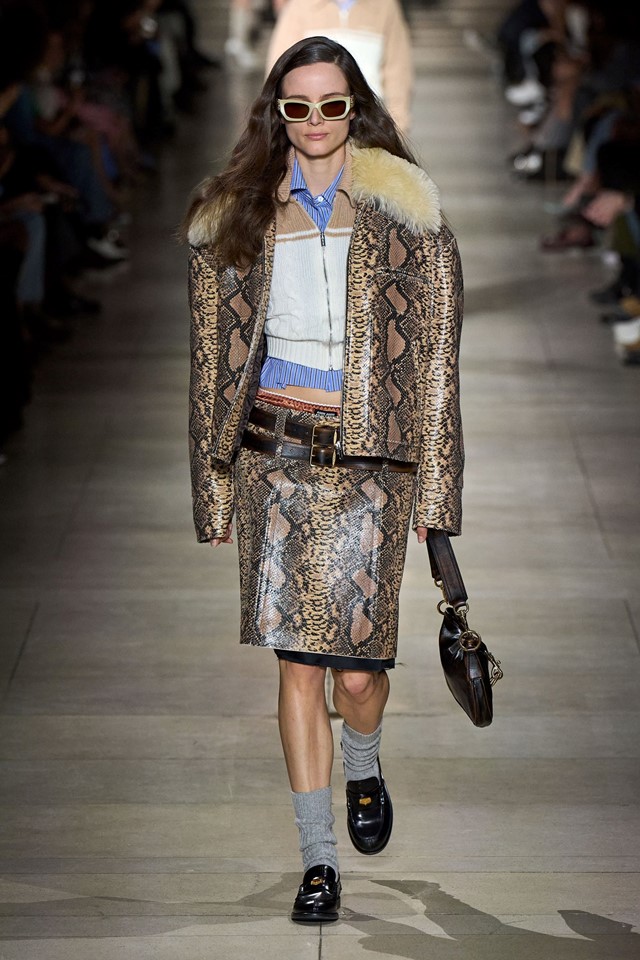 Courtesy of Miu Miu
MARIOS MYSTIDIS, INSTAGRAM EDITOR
Miu Miu by far. Not because I am incredibly biased as a devoted Mrs. P fan [the woman simply can do no wrong] but because she is the absolute answer to ephemeral fashion and she is finally giving us Miu Miu menswear again, which is definitely THE moment.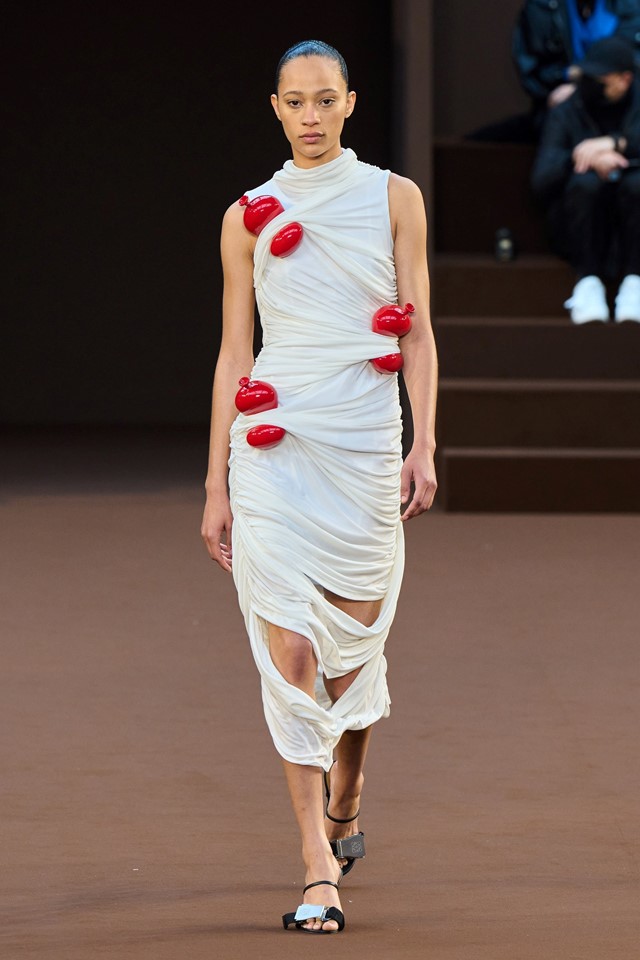 IMRUH ASHA, FASHION DIRECTOR
For me it was really all about Loewe. I loved the modernity, the mix of textures, and the colours. The new silhouettes with a touch of humour. All those crazy elements came together on a very chic brown carpeted set, as the perfect blend of art and fashion.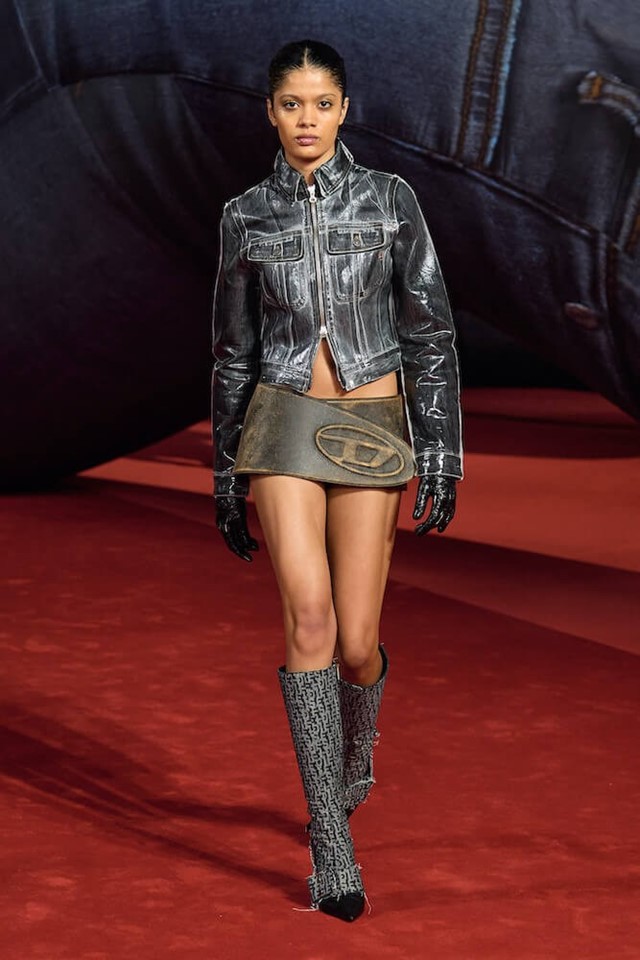 Courtesy of Diesel
ANDRA-AMELIA BUHAI, FASHION ASSISTANT
I think for me one of the favourites was definitely Diesel. Just watching the livestream I felt this rush of excitement so I can only imagine what it was like actually being there. It's sexy, it's cool, and I loved everything down to the very last detail.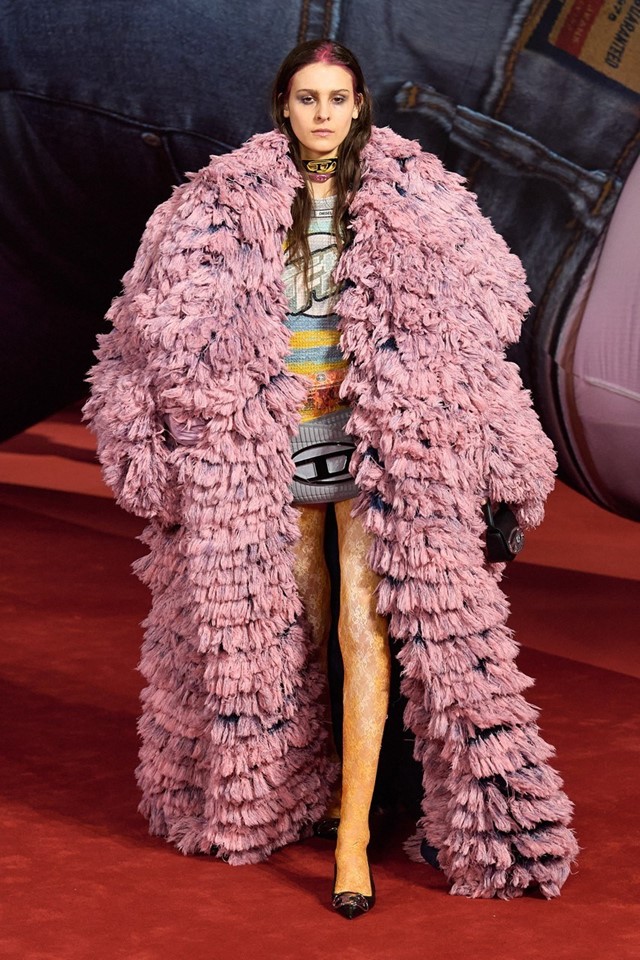 Courtesy of Diesel
DANIEL RODGERS, FASHION WRITER
Over the past few years, it's felt as though designers have presented us with loads of options without any real direction, just disparate moods with no protagonist to model ourselves on. This season, however, beneath gigantic blow-up dolls, a fresh look emerged on Glenn Martens' AW22 runway that finally managed to cut through all the stuff. Huge, imposing coats, belt-skirts, and topsy-turvy denim felt eurotrash, tattered, and skanky. Irreverent and dystopian, primitive and sensual.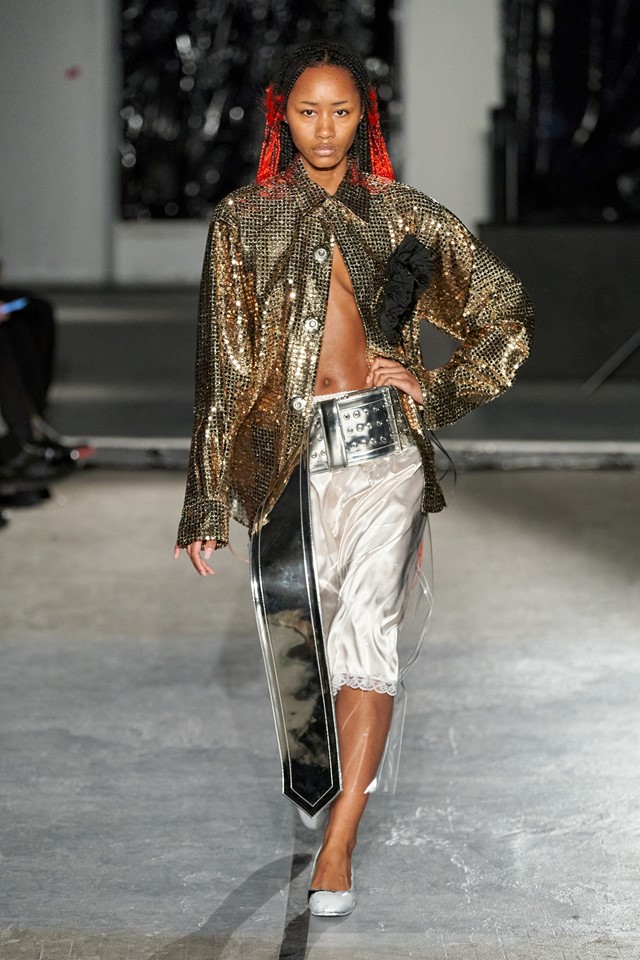 MIRKO PEDONE, FASHION COORDINATOR
It's so hard to narrow down my favourites to just a few names, especially given the excitement of going back to a full schedule after two years. Matty Bovan was up there in London: his deconstructed and repurposed collection felt very modern and powerful. I also loved the cold tones of 16Arlington's collection. It was a really emotional show – long live Kikka! In Milan, the show I was looking forward to most was Diesel, and it didn't disappoint. No one does it hotter than Glenn Martens. He makes you want to be part of the crew. Vaquera was the show of Paris. The clothes, the casting, the music, THE WALK!! Just the right energy to kick off PFW. And I'll treasure my Marni AW22 experience. It was a beautiful mess.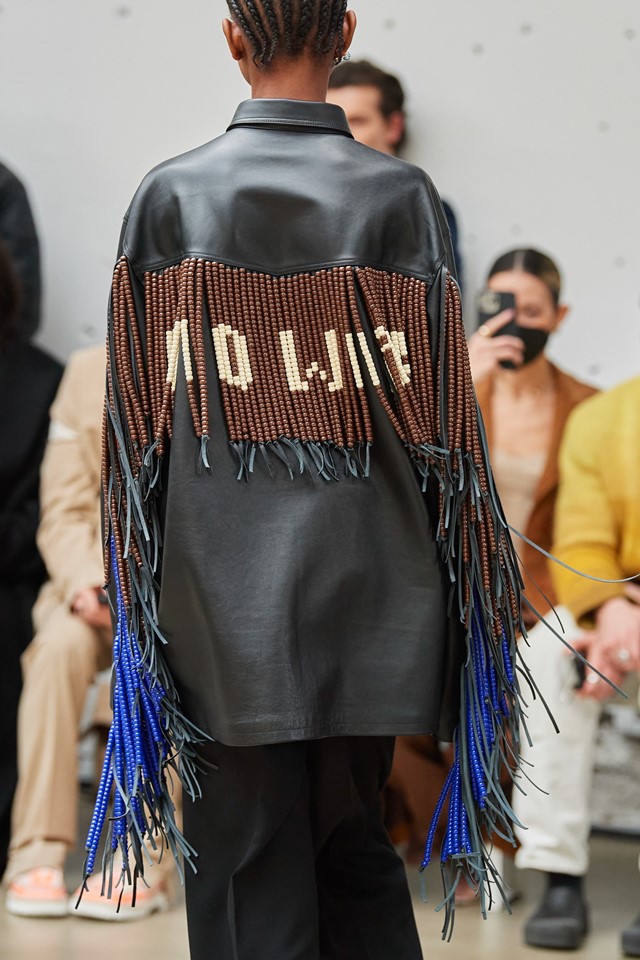 Courtesy of Botter
IB KAMARA, EDITOR-IN-CHIEF
My favourites are all the designers challenging ideas and putting out beauty in trying times.