From Luar's horse hoof clompers to Vaquera's spiked PVC pumps, Instagram's foremost footwear fetishist gives us the
NYFW toe-down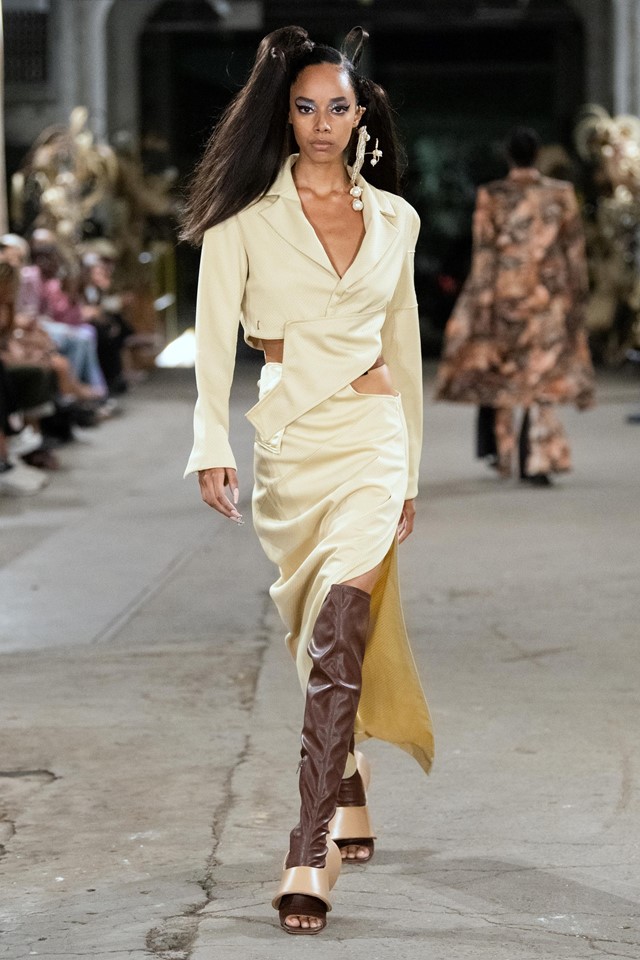 Courtesy of Luar
LUAR
As a former horse girl, I love everything that reminds me of my time as a competitive rider. And so is the case for these peep-toe, thigh-high boots with a hoof-like ankle. A rapturous round of neighs from me and my fellow equestrians for Luar's open-toe hoof boots!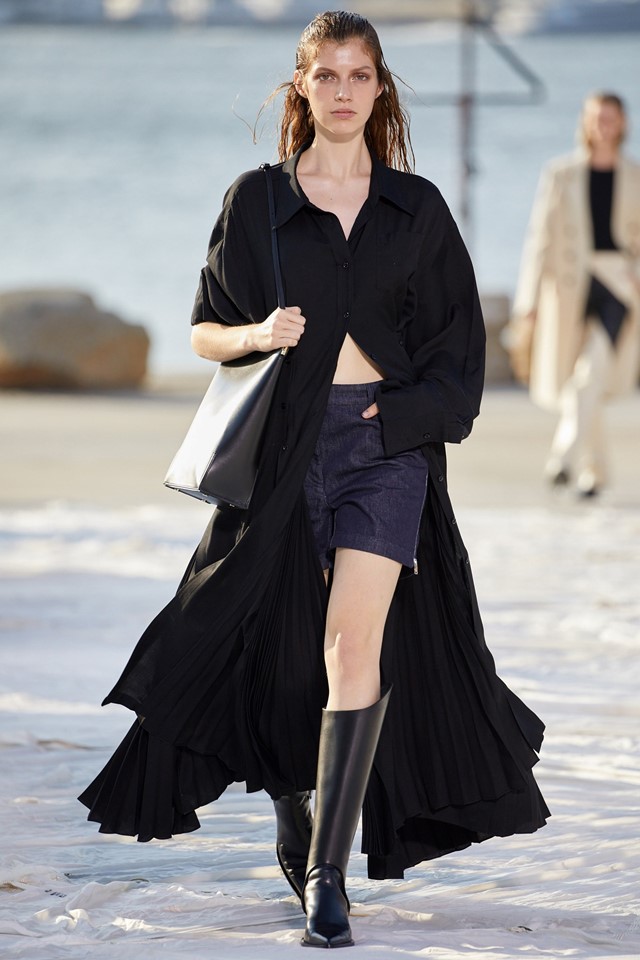 Courtesy of Peter Do
PETER DO
Speaking of horses, Peter Do's platform boots with detachable chap-like shafts are amazing. Somehow, the designer managed to fuse my love for horses and my love for fetish gear (think Folsom) and I am in love. I would wear these with a naughty little thong under a miniskirt, paired with a tailored blazer, while giddying up to a dirty martini.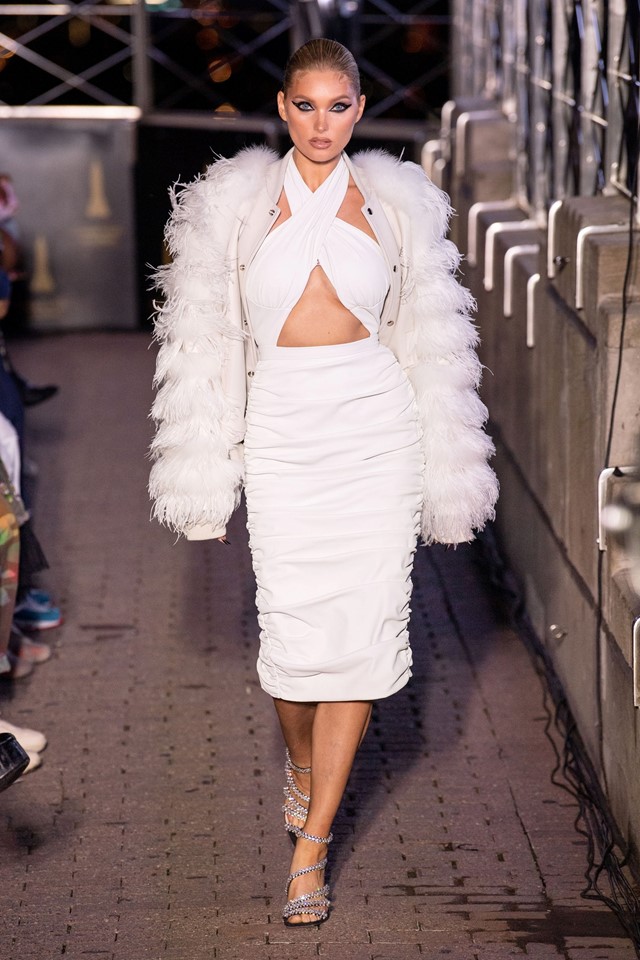 Courtesy of Laquan Smith
LAQUAN SMITH
I chose to add Laquan Smith to this list not only because of the shoes, but because I love New York more than anywhere in the world, and with that comes an automatic affection for the Empire State Building – which Smith chose as his SS22 show venue. And what is more NYC than wearing a heel so high that you can't walk, or a heel so sparkling that it will blind your enemies? Laquan's vajazzled wrap-around stilettos are definitely speaking my language.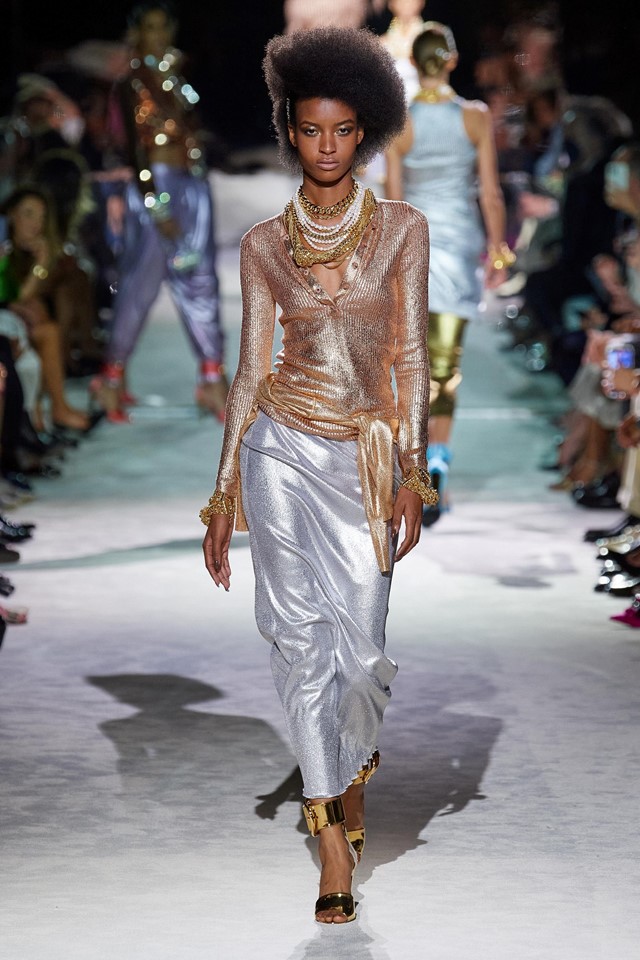 Courtesy of Tom Ford
TOM FORD
I have never owned a piece of gold. Well, I did own an 18ct gold chain that I lost at a drunken rave last summer when Covid was raging everywhere but Denmark. Now, I live for anything gold – anything gold that brings me a little closer to god by elongating my legs with a spiked stiletto heel. That's why I love Tom Ford's gold buckle stilettos. They're elegant and have the ability to elevate any and every outfit you could ever dream of.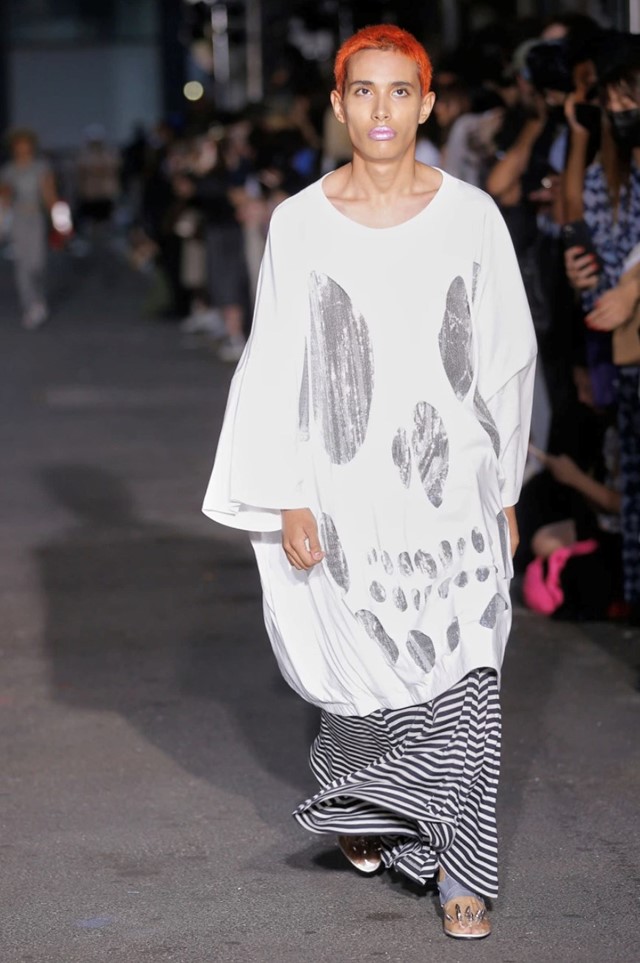 Courtesy of Vaquera
VAQUERA
When an idea is good, it's good. And Vaquera, like most other designers, has clearly been looking in the direction of Martin Margiela (the OG) – taking inspiration from the time he fastened tabi boots to his models' feet with nothing but clear tape. That idea actually came to Martin via Bette Levine's incredible stiletto bottoms that were secured to the feet with a special adhesive. Now, Vaquera is attaching see-through pumps with gaffer tape, adding spikes to their PVC uppers. And I love them.