From Gucci's new project with The Real Real, to Palace's latest collab post-linking up with the
Happy Mondays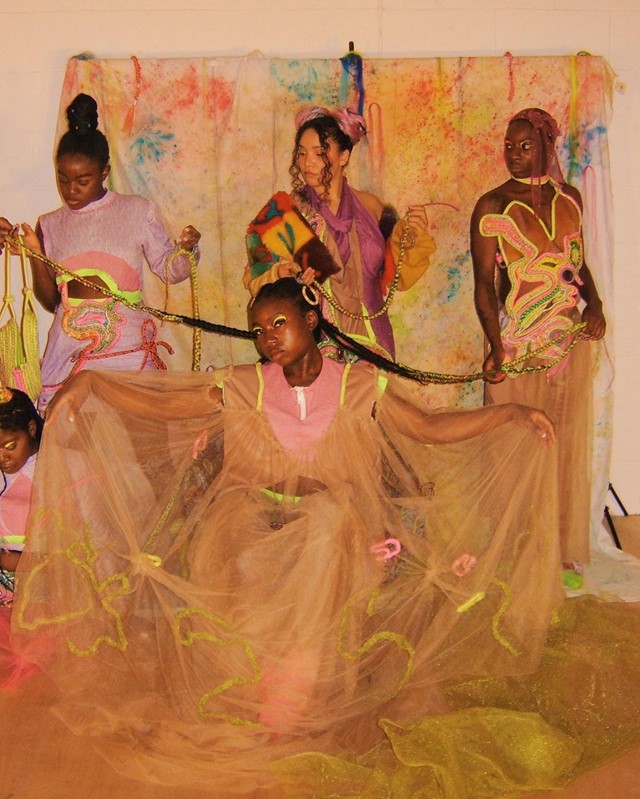 Shashamani Jackson, Fashion Knitwear Designer (year two)
Christopher Kane gave his Instagram over to CSM students
...again! Having previously handed the reins of his IG over to young Black and ethnic minority creatives from CSM in a bid to raise the barriers of entry into the fashion world, the designer invited the team behind digital zine PLATFORM to take over once again this week. Showcasing a series of creatives including knitwear designer Shashamani Jackson and sculptor Sadie Clayton, there's also a feature on Brixton's community riding centre Ebony Horse Club and an interview with Glow Up winner Ophelia Liu.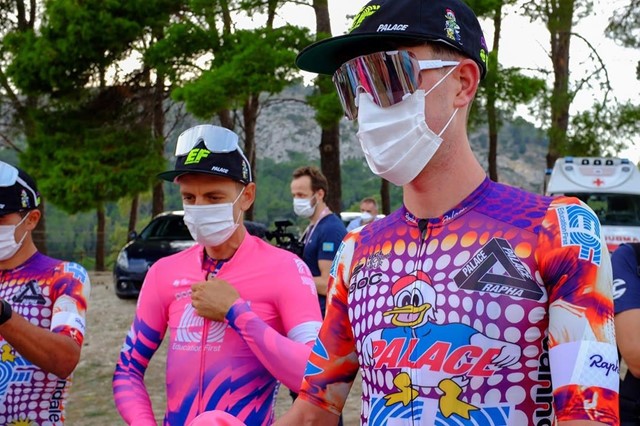 Courtesy of Palace
Palace joined forces with Rapha
Fresh from dropping a collection inspired by 90s Manc legends Happy Mondays, Palace announced it was joining forces with cult cycling label Rapha on a psychedelic capsule line set to be worn by competitors at this week's Giro d'Italia race. The good news for non-competitive cyclists and those of us whose riding extends to jumping on a Boris bike once in a blue moon is that it's also landing on the skate brand's site this week. Head here to get your hands on it.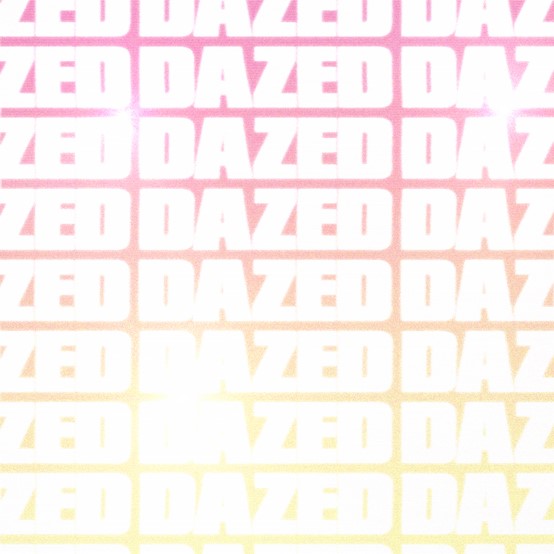 @vaquera.nyc
Vaquera launched the 'Butt Challenge'
After sitting New York Fashion Week out this season, Vaquera followed in the footsteps of Jonathan Anderson and his 'show on the wall' by plastering its new collection across the sidewalks of Lower Manhattan. With signature oversized shirting, reworked denim, lace trimmed capes, and lingerie-printed tees all on the line-up for SS21, the final look was a bare butt with a lipstick kiss mark on one cheek that the label used to launch the cheeky #VAQUERABUTTCHALLENGE. Head to Instagram to get involved.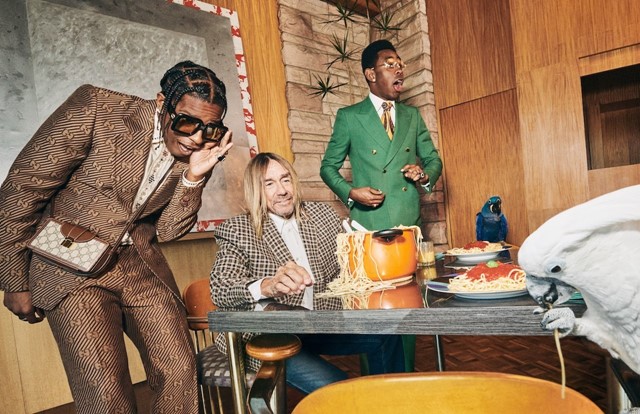 Photography Harmony Korine, Creative Direction Alessandro Michele, Art Direction Christopher Simmonds
Gucci partnered with The Real Real
On a pioneering collaboration to sell authenticated second hand Gucci pieces on The Real Real's website. The American resell platform – which has swanky consignment stores in LA, NYC, Chicago, Miami and more – says that the Gucci clothes it has so far re-sold have "saved 230 metric tons of carbon and 10+ million liters of water" compared to manufacturing new items. And for every person purchasing or consigning Gucci in the US, the companies are planting a tree to help reforestation efforts that mitigate climate change.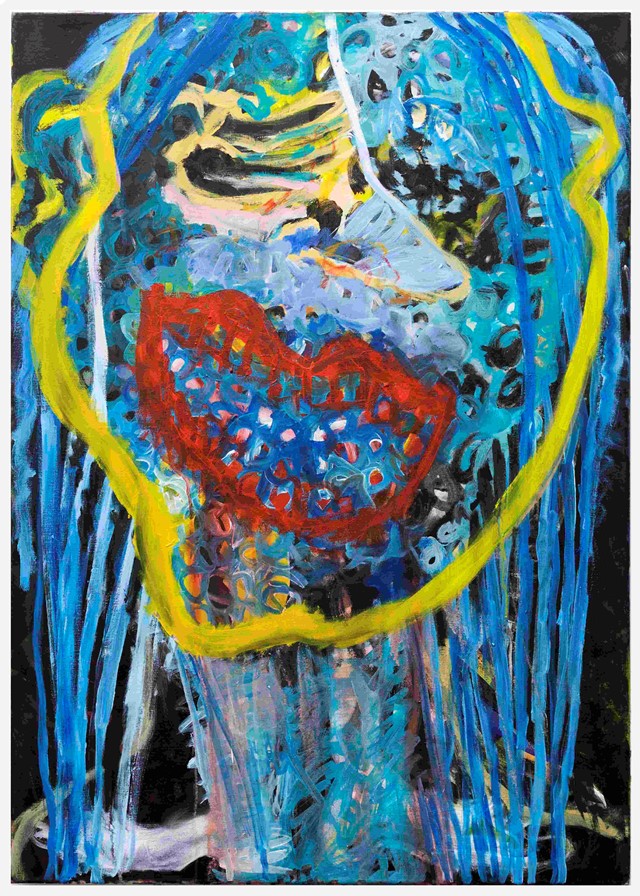 Canvas by Judas Companion
McQueen's Sarabande Foundation launched 'House of Bandits'
...an immersive fashion and art takeover happening in London's Mayfair in the run-up to Christmas. Head to the Regent Street space and you'll find a curated line-up of archival Craig Green pieces, specially created, limited edition designs from Stefan Cooke and Jake Chapman, installations by Joshua Beaty and tech couturiers Auroboros, and a calendar of events including workshops, discussions, and classes – plus there will be a few surprise appearances from special guests stepping into the role of shop assistant. Head here to find out more.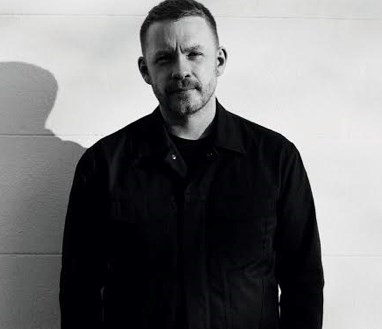 Courtesy of Valentino
Valentino announced a collab with Craig Green
...which will centre around the label's signature Rockstud style and see various different collaborators rework and reimagine the line. First up, Craig Green. Stay tuned to see what he does.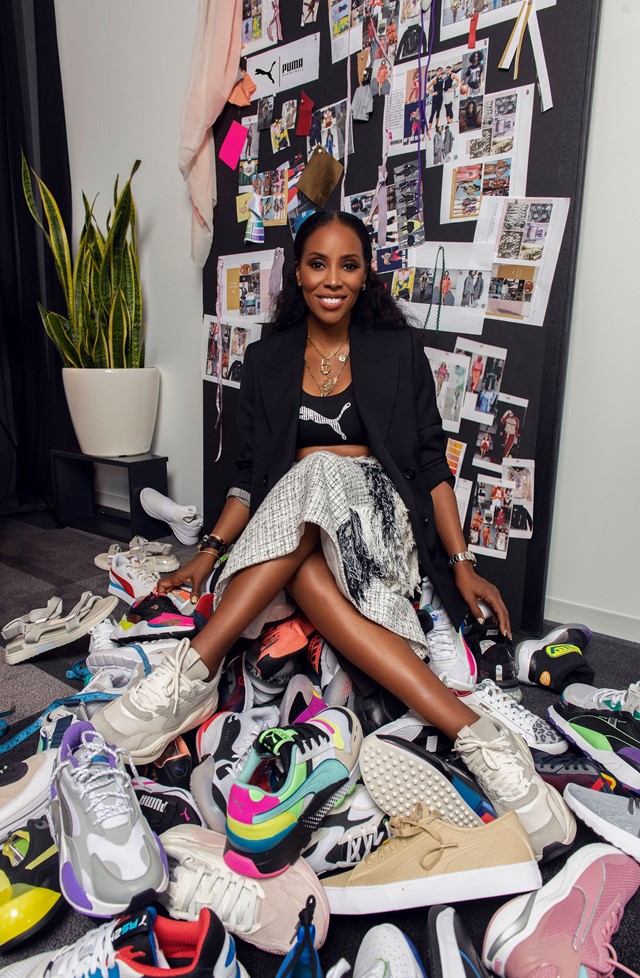 Courtesy of Puma
Legendary stylist June Ambrose landed a position at Puma
The woman behind some of hip-hop's most iconic looks – including Missy Elliot's memorable blow-up black vinyl suit circa "The Rain" – has been appointed a creative partner at Puma. According to the sportswear label, the union will see her lending a hand when it comes to its womenswear and kids offerings.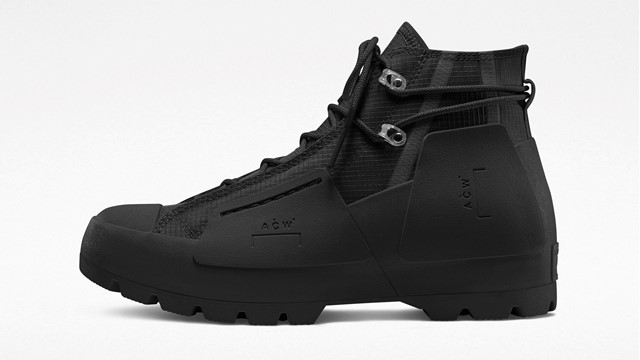 Courtesy of Converse
A-COLD-WALL*'s second Converse collab dropped
After joining forces with the label for the first time in 2019, Samuel Ross's second collection got its debut. This time around, the designer reinvented the Chuck Taylor All Star as a utilitarian, chunky nylon boot in an all-black colourway, as well as the mid-top ERX260, which Ross presented in soft grey suede with strap detailing. See the full line-up here.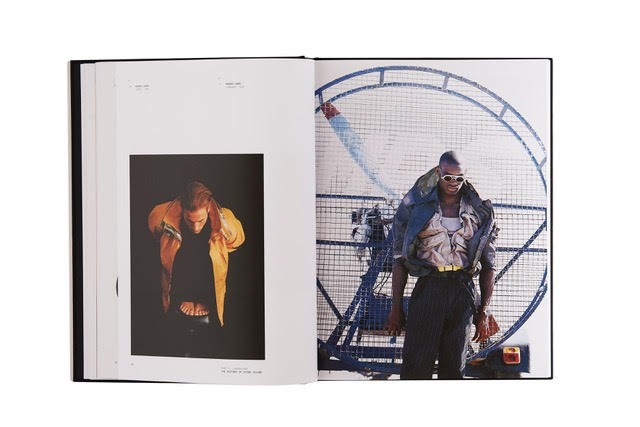 Courtesy of Rizzoli
Stone Island dropped a new book
The legendary Italian label released Storia – a definitive monograph telling the story of Stone Island right from its inception, through its history, and up to the present day, with a bunch of never-before-seen images included within its pages.