Plus watch out because Halloween will be shadowed by a lunar eclipse in Taurus on October 28, eliminating the veils between this realm and
the spiritual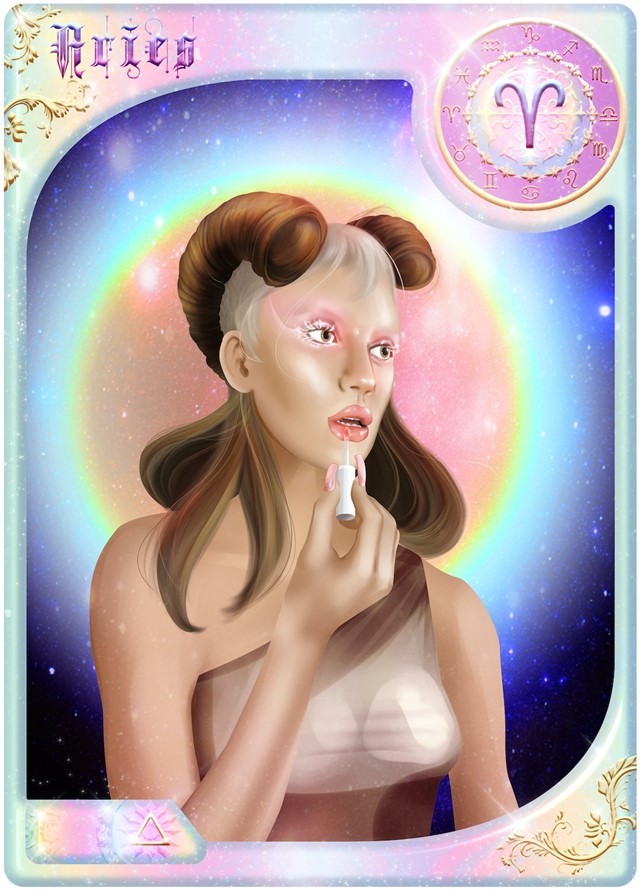 Illustration by Gabrielle Rosenstein
ARIES//ARIES RISING
October adds some refreshing momentum to your partnerships, as we kick off the month with Mercury and the Sun moving through your area of one-on-one dynamics. This begins a six month cycle of brand new dynamics, catapulting you into unexplored connection. Be bold, brave and fearless. It's time to demonstrate your gifts and not step down from your throne of independence. You want to meet others who respect your skills of forthright action and honouring impulse.
Mars, your planetary ruler, moves into Scorpio this month, amplifying your powers of magnetism and libido. You have uncovered a hidden valve of strength and can use it to acquire professional and material attention. As the planets ingress into Scorpio, you'll have the chance to take a relationship to the next level, as your house of sexuality gets fired up by the personal planets.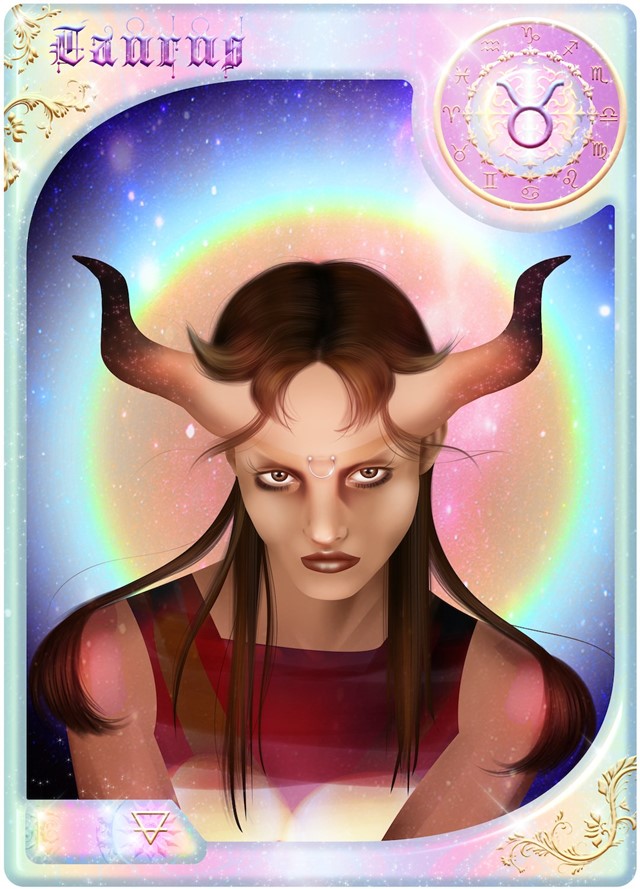 Illustration by Gabrielle Rosenstein
TAURUS//TAURUS RISING
October culminates two years of lessons in self-worth for your sign, ending on the 28th with a Lunar eclipse. It's time to examine your desires, your wants and wishes. You are coming into fall with a clearer understanding of what matters to you. Let excess and debris fall to the wayside and be done with contacts that over-complicate your need for peace.
With astrological turbulence shaking up relationships you have to determine what you need and what you have to give. By Halloween, you are beckoned out of your comfort zone, called to step up for your purpose.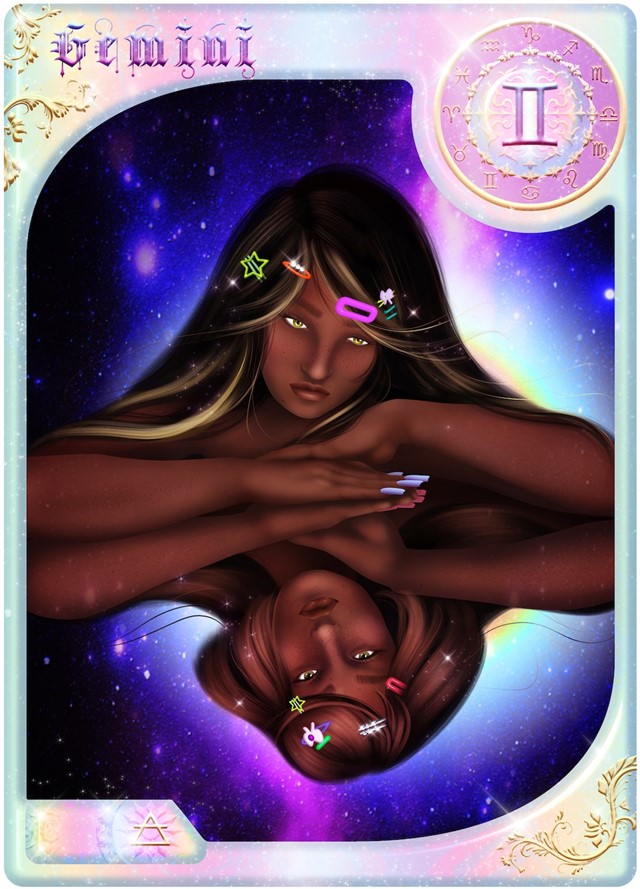 Illustration by Gabrielle Rosenstein
GEMINI//GEMINI RISING
With the Sun and Mercury moving through the fellow air sign of Libra early October, you'll be relieved to have more social engagements. Boredom can be lethal to you and October is anything but mundane, with two eclipses and lasting changes in relationships. Break-ups and make-ups are commonplace, but with the Sun shining in the polite sign of the scales, we are attempting to gracefully disentangle from anything hindering our vantage points.
The planets ingress into steamy Scorpio mid-month, so follow your premonitions and hunches when it comes to health. Try intuitive eating and be attentive to the microcosmic clues your body is sending you. Your intuitive capacities are enhanced. Halloween is shadowed by a lunar eclipse in Taurus on the 28th, eliminating the veils between this realm and the spiritual. Carve out time for inner listening.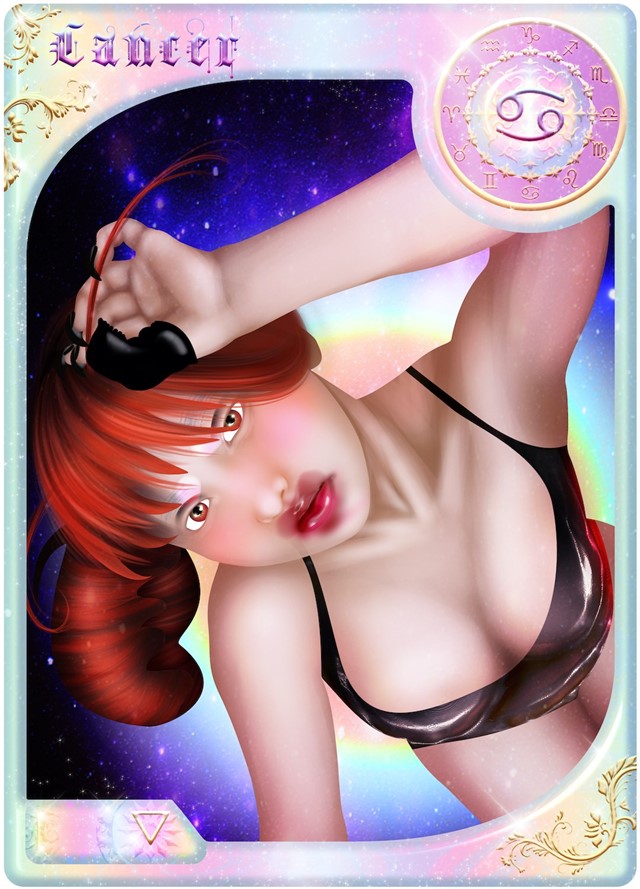 Illustration by Gabrielle Rosenstein
CANCER//CANCER RISING
It's time to reassess your home sphere and anchor in more stability, harmony and security. If you have been rushing to others' aid, and rescuing people in perpetual victimhood, cut it out. These eclipses are ensuring that you make sure you have what you dish out. Attention is drawn to your immediate environment and family upbringing, so it might be time to relocate or recalibrate.
With masculine Mars in Scorpio, buried things come to the surface, bringing you revelations and deep insights. Our appetite for depth runs rampant towards the end of the month, as we uncover more of what turns us on and off.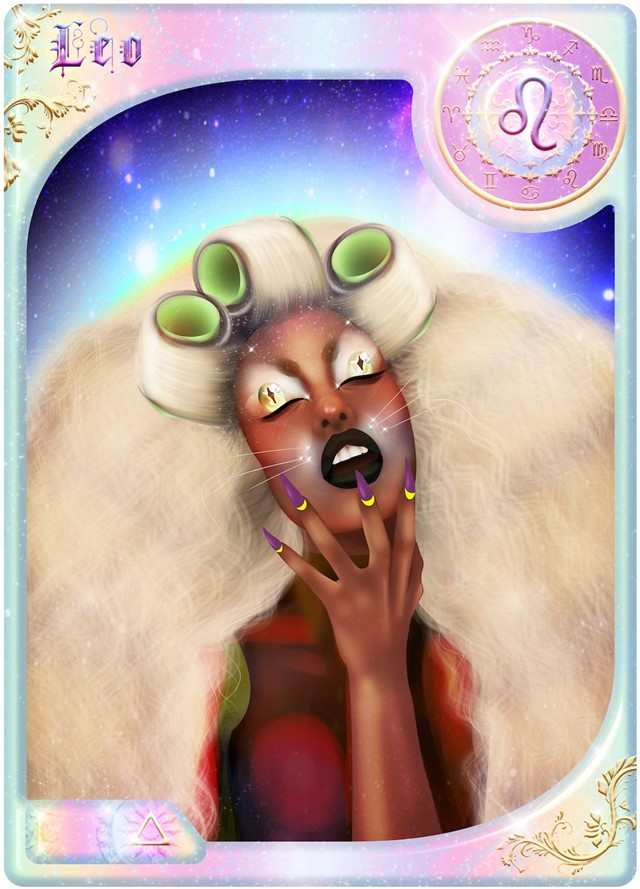 Illustration by Gabrielle Rosenstein
LEO//LEO RISING
The Summer was full of romantic highs and lows as Venus backtracked through your sign, leaving romantic debris. Venus finally excavates its shadow zone and moves into cleanly Virgo on the 8th, encouraging more practical choices in who and what you place your heart in. With eclipse season highlighting lapses in reciprocity, you'll need to ensure you have a steady foundation to build from. Set your sights on your immediate environment and the lasting connections of friends and family that remind you of what really matters.
As you eradicate unnecessary drama, and even turn down the odd invitation, space emerges for creative genius and genuine nourishment. Halloween coincides with a lunar eclipse in your public sphere, ensuring that your ambitions are free from anything that would hinder your sense of worthiness.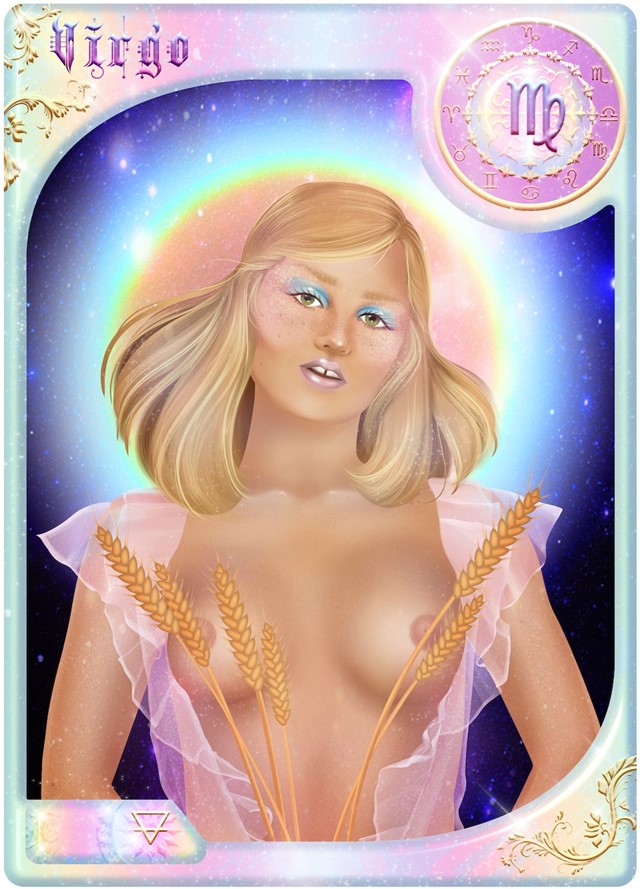 Illustration by Gabrielle Rosenstein
VIRGO//VIRGO RISING
Eclipse season is upon us and it's time for you to spruce up your self-worth. Your magnetism is enhanced by pleasure planet Venus, moving into your sign on the 8th. You'll be grateful to hear that after a long period of isolation, new contacts and confidants are making their way towards you.
It's a fresh start in your sector of finances, with Libra ruling your sector of earning. The more you believe in your own innate talent, the more you attract. You are like a walking magnet this month, so be aware of the words you speak and the things you focus on. Are you looking for problems, or solutions? Are you perfectionistically inspecting your flaws, or fabulous features? The choice is yours.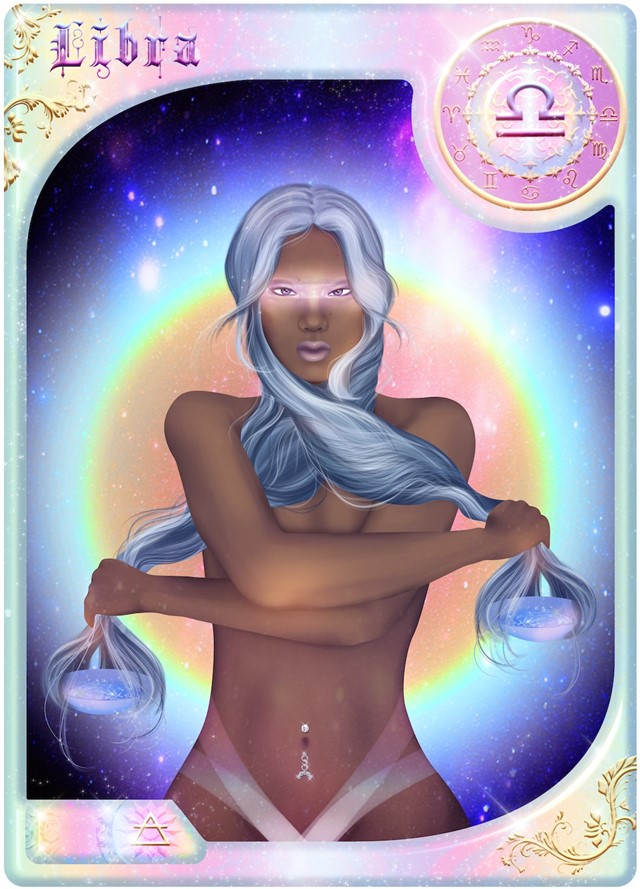 Illustration by Gabrielle Rosenstein
LIBRA//LIBRA RISING
Happy Birthday Season, dear Libras! Don't let eclipse season steal your birthday spotlight. You have outfits that need to be brought to various engagements, people to see and places to be. Who cares if everyone is engaged in an interpersonal drama of sorts? Get out there and steal the scene. A solar eclipse in your sign ignites a six-month period of new beginnings for you, so start to think about where you see yourself in the future. Get a pen to paper and write out your heart's desires.
It's time to give up the lower expressions of your sign, people pleasing, mediating and keeping the peace for other people's comfort. Suffice to stay, your relationships are subject to permanent change this month. We are going through a collective reshuffling – so trust the process. Everyone is moving towards more honest dynamics. With Venus in Virgo this month, you are becoming more practical in matters of the heart.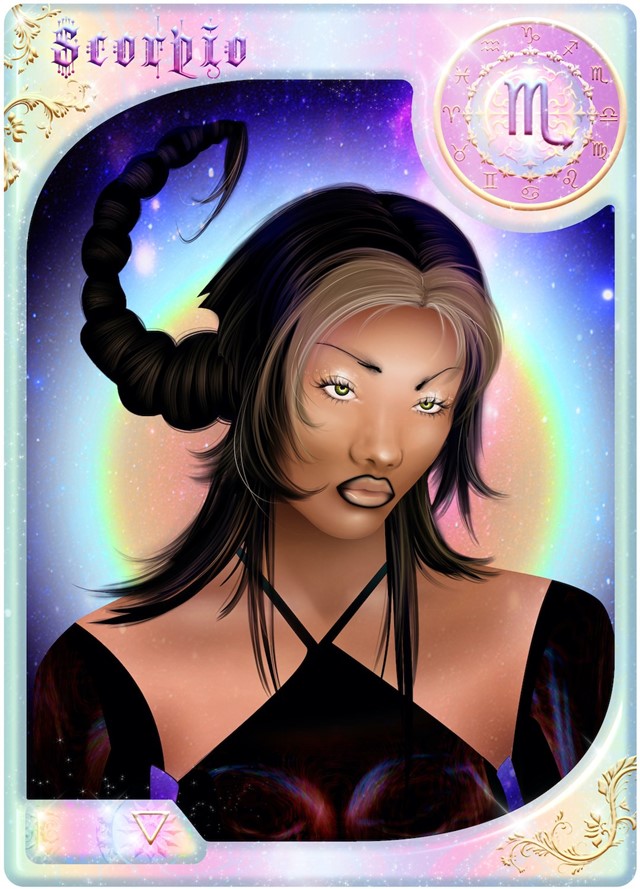 Illustration by Gabrielle Rosenstein
SCORPIO//SCORPIO RISING
Eclipse season has you retreating inward, seeking answers from the privacy of your underground lair. Intuitive insights are commonplace for October, and before your birthday season begins, you are internal and reflective. You may find yourself ruminating on relationships, some old, some new. It's a good time to try telepathy, or sharpen your psychic skills.
With Mars in your sign for most of October, you will be energised and determined, taking steps that support your next ventures. With Pluto stationing direct in Capricorn, your ability to earn rapidly increases – so be open to using your calculated focus to take decisive action. The month culminates with a lunar eclipse in your sector of partnership, so remember that not everyone is joining you on the quest towards world domination.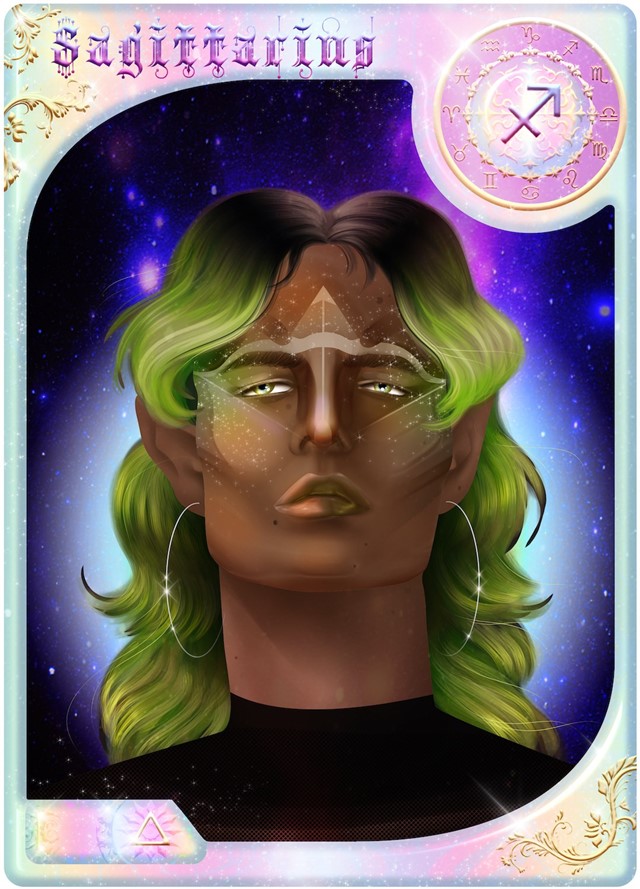 Illustration by Gabrielle Rosenstein
SAGITTARIUS//SAGITTARIUS RISING
You don't do well with boredom, and if the retrogrades of September slowed you down, October satiates your appetite for theatrics. Two eclipses ensure that relationships are shaken up, as we all move into a more interdependent mode of operating. Imbalanced friendships are not really your thing and you are moving out of an era of dynamics that leave you feeling drained. You are looking for fellow revolutionaries who lift you up, a team of visionaries who share your purpose and ideals.
Illustration by Gabrielle Rosenstein
CAPRICORN//CAPRICORN RISING
If the summer felt like regressing into karmic chaos, order is reinstated this October. Libra season draws attention to your work balance, inciting a six-month cycle of professional beginnings. It's time to step forward and own your mastery in the field of your choice. You have earned it. With Pluto going direct in your sign, you are encouraged to pursue appraisal, to reach for the recognition you deserve.
The month culminates with an eclipse in fellow earth sign Taurus, illuminating your sector of pleasure and play. It might be time to explore new methods of recreation, opting for wellness over recreational self-destruction. Listen to what your body needs.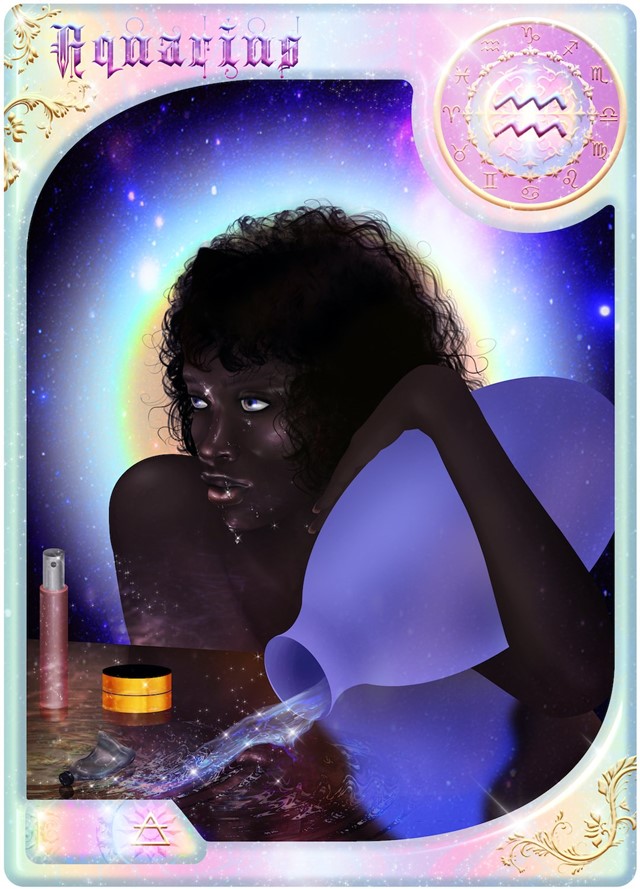 Illustration by Gabrielle Rosenstein
AQUARIUS//AQUARIUS RISING
As eclipse season dismantles toxic dynamics, you are pulled into a period of deep insights, overlooking the chaos from a nearby mountaintop. You have a bird's eye view of the many relationships that have shaped who you are, and what you need more of. Libra season incites six months of new beginnings in your house of philosophy and higher learning, leading you to answer the unanswerable. Go on a spiritual quest and keep seeking. Follow your curiosity. Look for clues and loopholes in the fabric of reality. Traverse unfamiliar territory. Adventure awaits.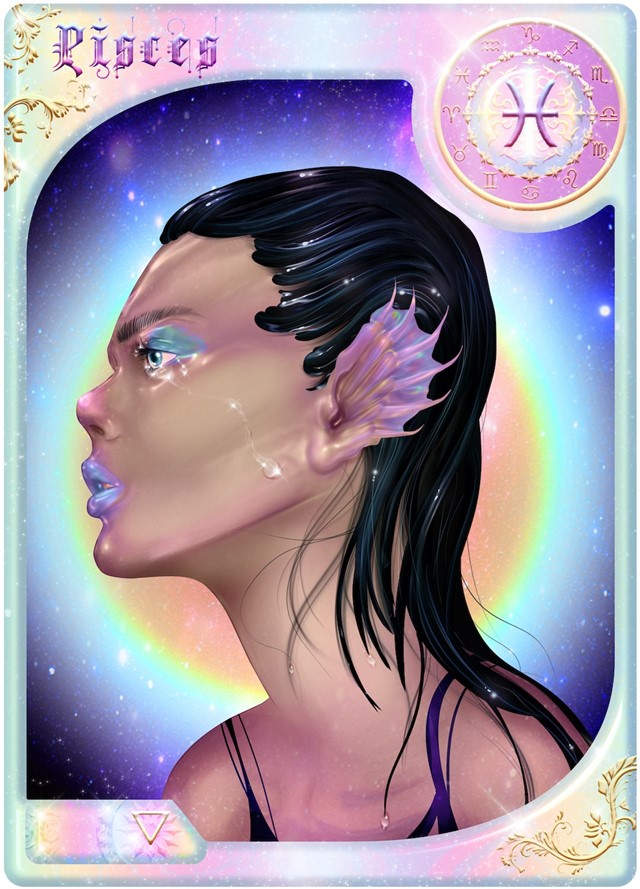 Illustration by Gabrielle Rosenstein
PISCES//PISCES RISING
We are halfway through the astrological year and it's a good point to check in with your commitments to self. It's been a period of lessons, and you are strengthening your resolve to become more boundaried. If the summer left you feeling stoic, the mood lightens.
Interpersonal shifts are in store this eclipse season, and you are encouraged to exude spiritual mastery in your dealings with others. Don't be a doormat. But practice compassion. Use your skills of empathy and intuition to decide which dynamics you need to renew – or ditch.