Ruled by the sun, the sign of Leo energises us and invigorates our flair for the theatrical, creative
and expressive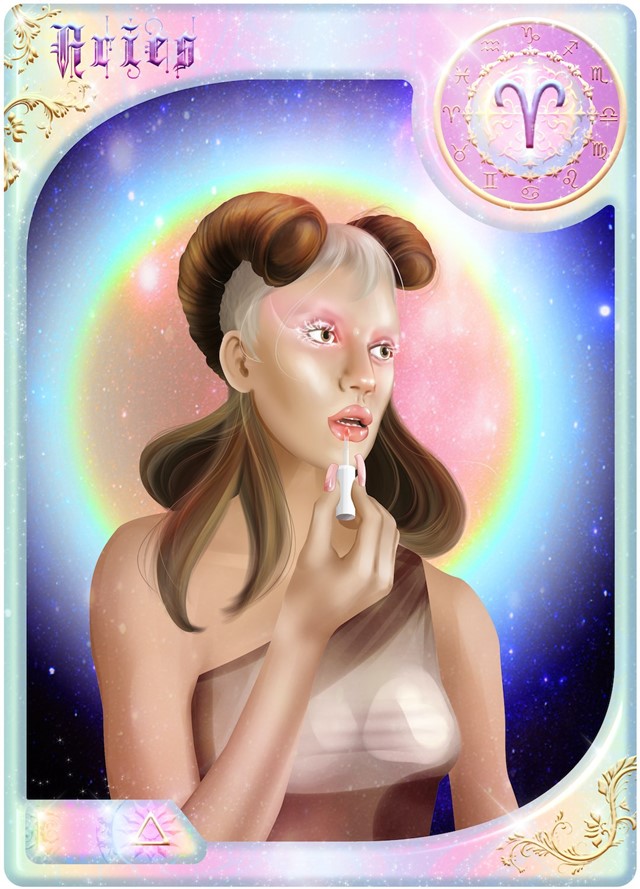 ARIES//ARIES RISING
You spent most of 2022 with your ruler Mars in your sign, invigorated by clearer purpose. Jupiter stations retrograde in your sign, making August the month for internal expansion and growth. You are called to inspect your beliefs in your own talents, capacity for love, and trajectory. It's a period of lightning-fast insights and sudden realisations. You dictate your own potential by defining what you are capable of. Spiritual insights and messages from the universe may be so frequent that you feel like you are being spammed by the world around you. Trust and fine-tune your instincts. Mars enters Gemini on the 20th, beginning a seven-month cycle of changes to your self-esteem and ability to earn. Practicing mindfulness and making necessary changes when appropriate can help you speak things into existence. You are being propelled into a period of change for the better.
Aries Beauty Product Recommendation: Starface Clear As Day SPF 46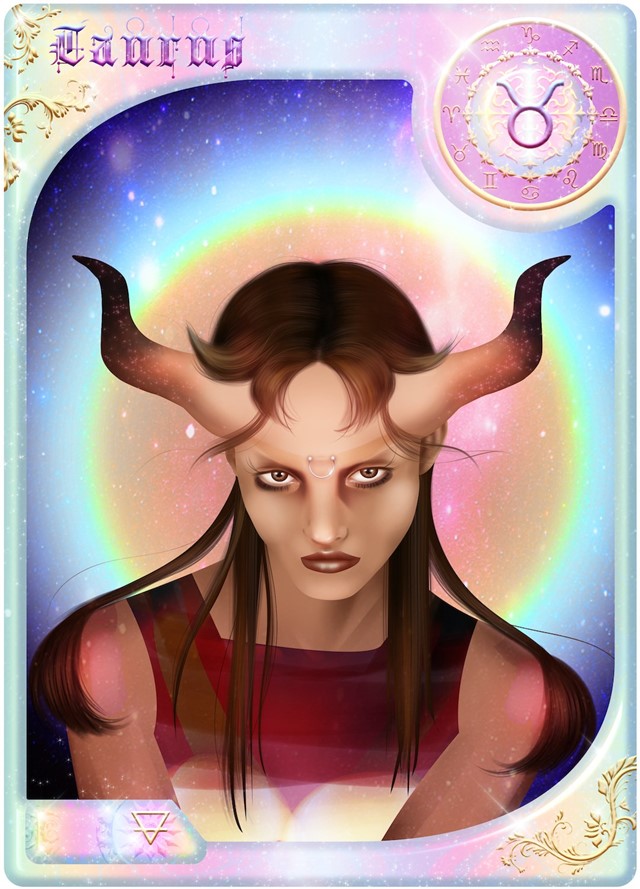 TAURUS//TAURUS RISING
You may find yourself with cosmic growing pains, eager for a reprieve from the aura of unpredictability that August has in store. Balance the atmosphere of change with some grounding practices, as you learn to become your own impenetrable provider and source of comfort. Collectively, we are all being pushed into a new esalen of self-reliance, and you have an important job in leading this feat. Sudden answers to unanswerable questions may fall into your lap, as you embody more love. You are electric, attuned to the subtleties of your own energy field and dedicated to sourcing from your own well. Let yourself be a leader in this collective shift. Surround yourself with beauty and gravitate towards comfort.
Taurus Beauty Product Recommendation: EltaMD UV Clear Broad-Spectrum SPF 46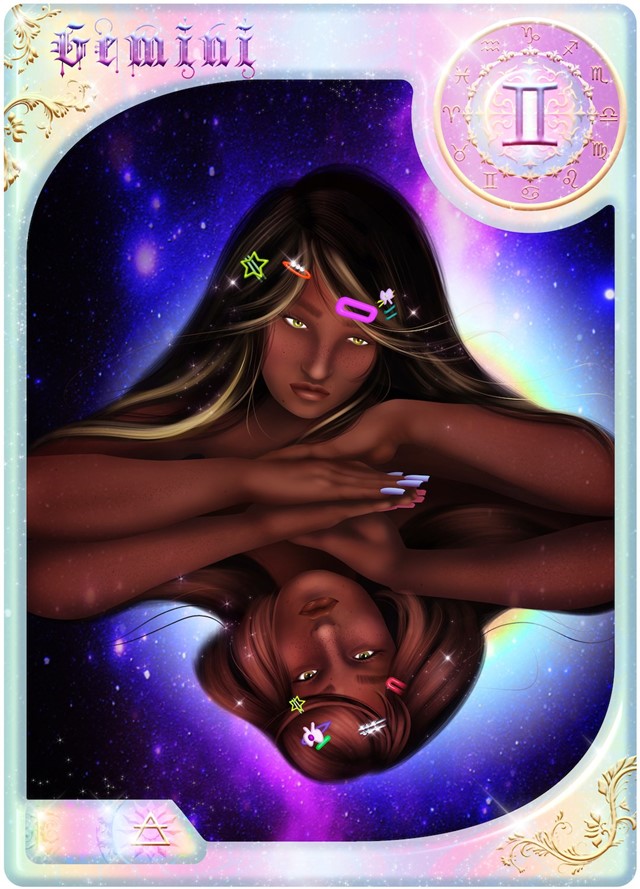 GEMINI//GEMINI RISING
You were born for the playful, social atmosphere of summer, whatever hemisphere you are in. A perpetual teenager at heart, you are eager to neglect responsibility and kick back with your pals. Despite whatever brooding intensity is playing out on the world's stage, you possess the gift of the gab, and can sweet talk yourself into putting off work-related matters in the name of self-care. Mars enters your sign on the 20th, kicking off a new cycle of ambition, drive, motivation, and occasional temper flares. Be wary of letting your work pile up, and try and balance your god-given right for fun with a little solitude and seriousness. As the planets ingress into organised Virgo at the end of the month, you will find replenished pleasure in the mundane.
Gemini Beauty Product Recommendation: Kiehl's Ultra Light Daily UV Defense Aqua Gel SPF 50 PA++++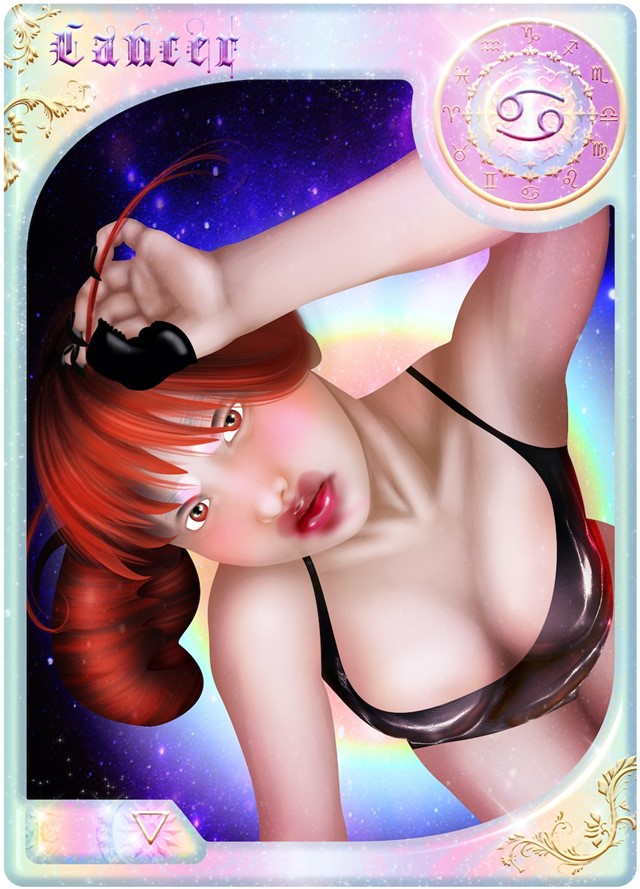 CANCER//CANCER RISING
It's time to sharpen your focus on what makes you special. For someone who prides themselves on their ability to nurture others, this may feel cringey. Your assignment in August is to develop an insufferable ego, and play around with pretending you are the heir to the entire universe. Such pretendings may lead to new avenues of income, and surprise bouts of money. The full moon on the 11th may ask you to disentangle from dynamics that usurp energy that should be dedicated to your own self-care. We are in a collective unhooking from vampiric dynamics – and I say with complete honesty, I have never met a vampiric cancer. Your assignment is to be bold, loud and proud. Changes to your surroundings and communicative patterns are in store when Virgo season rolls around on the 22nd.
Cancer Beauty Product Recommendation: Supergoop! Mineral Sheerscreen SPF 30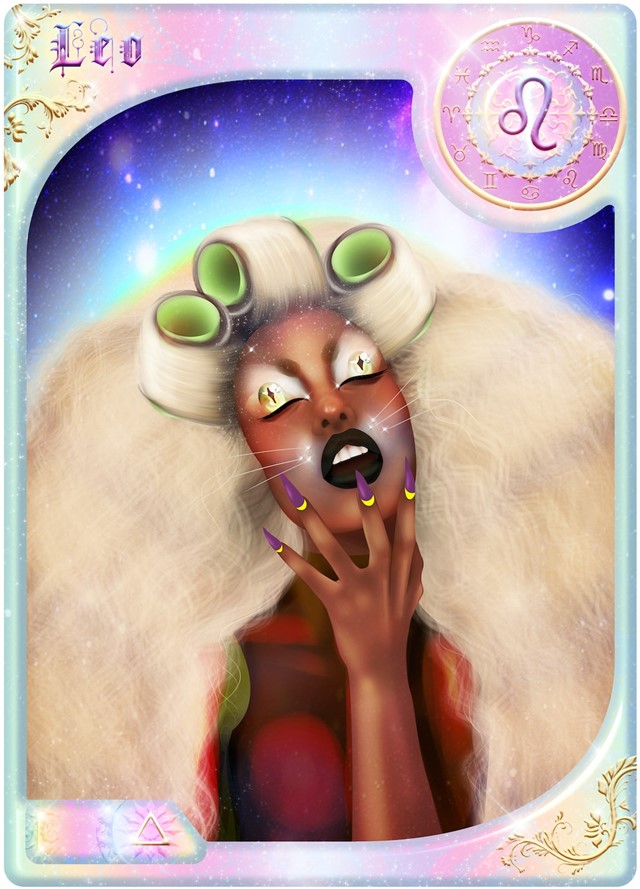 LEO//LEO RISING
Happy birthday season, dear Leo! Don't let the atmosphere of the apocalypse steal your limelight. You are the flamboyant espionage sent from the heavens to teach us how to love. Radiate warmth and charisma and allow yourself to speculate what blessings the upcoming year may bring. Even better, call them in. Look for miracles in dingy places. A full moon in Aquarius on the 11th may have you grappling with others who seem to misinterpret your sense of vision. You cannot make everyone love you all of the time. You possess the gift of managing to carry love within, all the time. You are learning to identify when other people's perceptions are projections. Take time to do a mini digital detox, disengage from the bigger picture and focus on the microcosm. Which is you, of course. We are all divine children trying to figure it out. Let your heart lead the way.
Leo Beauty Product Recommendation: Humanrace Ozone Face Protection Daily Moisturiser SPF 30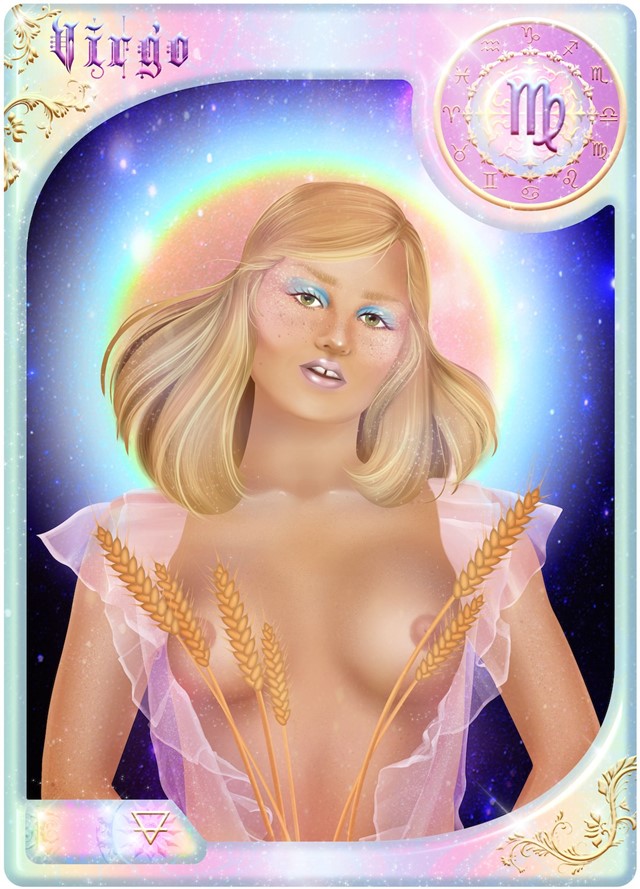 VIRGO//VIRGO RISING
August insists you take a timeout from the messy exterior of the world. It's to ponder and inspect your heart's deepest desires. You are a healer, sensitive to the energies of other people, and you can find hidden talents when you basque in your own company. Play with new ways to construct reality. Set intentions. Eat, pray, lament on lovers past and present. Experiment with new creative outlets or mediums to play with your intuition. You are looking to find ways to take care of yourself on a spiritual plane, anchoring in more light and guidance. Follow inner nudges to unfamiliar territory. Magic emerges when you allow yourself to chill, and ask your internal self to take the lead. By August 22nd, you are burning brilliantly with newfound clarity and insight, ready to embody deeper insights.
Virgo Beauty Product Recommendation: Avene Very High Protection Cleanance Tinted SPF50+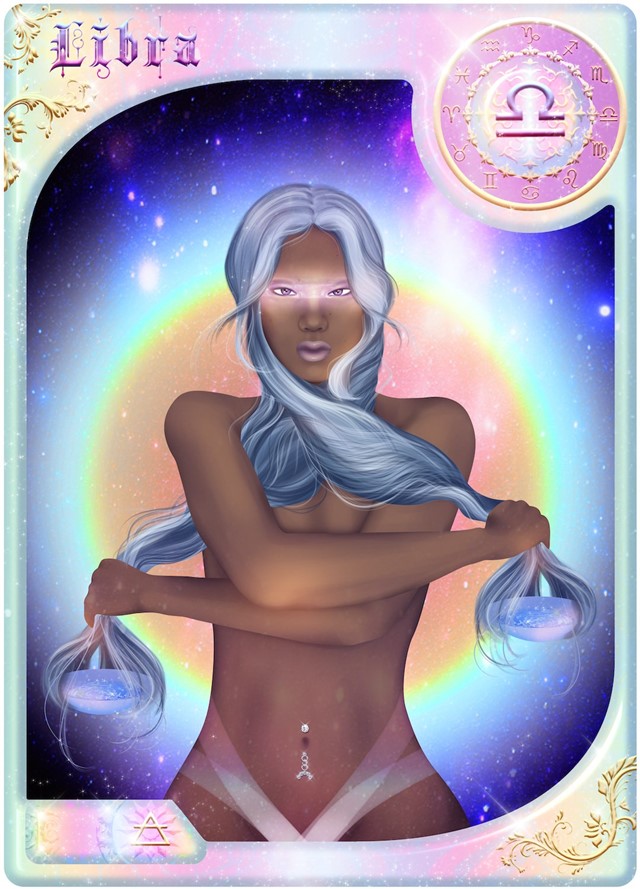 LIBRA//LIBRA RISING
Social theatrics take the stage in August, as Leo shines its light on your sector of friendship. You are in high demand, eager to galavant from one social engagement to the next. You are appointed the celestial assignment of bringing harmony and balance to those you share your life with. It may feel as though people are trying to find steady ground in an age of paradox, and offering a kind outlook in the face of nuance is one of your stronger suits. A new age is on the horizon, and everyone is eager to do away with toxicity in the name of greater self-love. Your flexible neutrality is needed by others this month. Not all heroes wear capes, some wear winged eyeliner. The pace changes on August 22nd, when the sun enters Virgo, prompting you to hunker down and refocus on work-related matters.
Libra Beauty Product Recommendation: Bondi Sands Hydra UV Protect SPF 50+ Face Fluid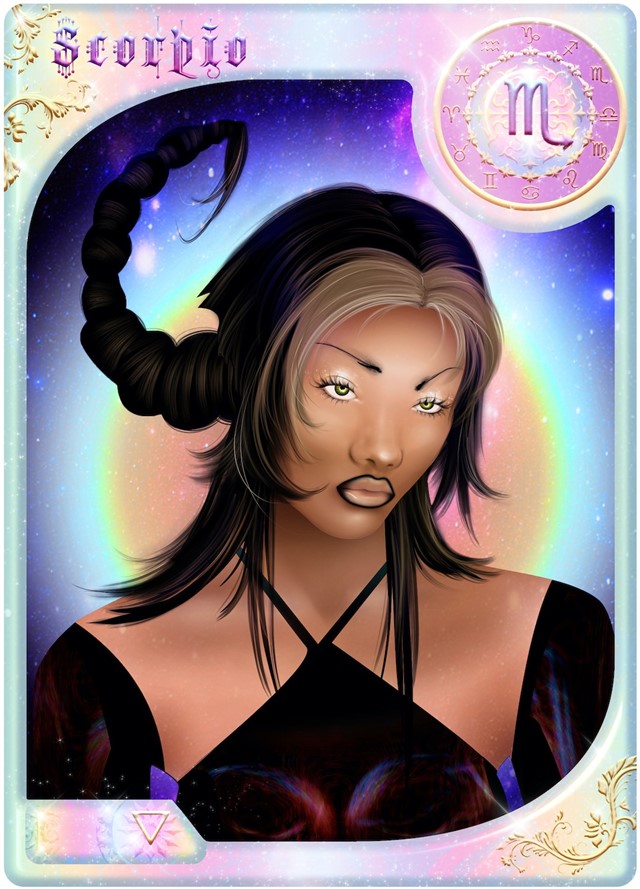 SCORPIO//SCORPIO RISING
An aura of foreboding may have been building up for sometime, and August prompts you to make necessary changes to your sector of partners. How can you balance your insatiable appetite for intensity with more self-love? When confronted with the stubbornness of others, your assignment is to become more proficient in self-love. Learn when to replenish your own well, and inspect the patterns you adopted in early childhood. August shines a light on your home sector, and could reveal where you need to evolve beyond your formative conditioning. Make firm resolutions to play with your inner child, and make romantic choices that honor your own (very hidden) need for stability and safety. It might be time to revamp the cave you plot world domination from. Throw things out so you can welcome in the new. Have a bonfire with your ex's belongings. Look for solutions this month, and tune that sharp focus towards what you want more of.
Scorpio Beauty Product Recommendation: SkinCeuticals Oil Shield UV Defense Sunscreen SPF 50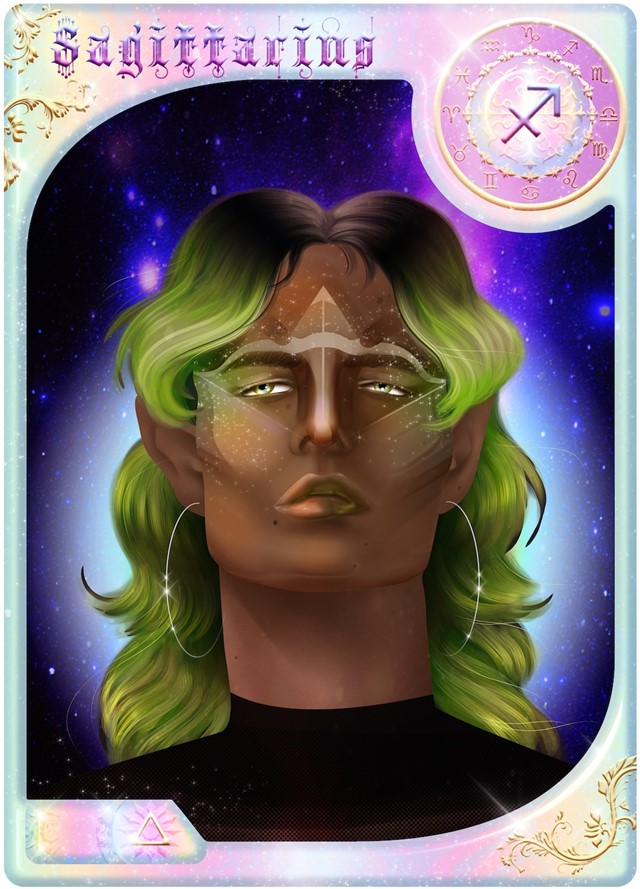 SAGITTARIUS//SAGITTARIUS RISING
You are attempting to make sense of a world gone mad, swiftly absorbing new perceptions and perspectives, eager for answers. August lights up your sector of travel and higher understandings, bestowing you with the familiar hunger for adventure. Whether you are taking a physical journey or a metaphysical one, you are in store for a refreshed outlook. Your vantage point is expanding, as is your ability to retain knowledge. Mars enters your sector of partnership in Gemini for the next seven months, bringing in a slew of new partnerships, friends, and associates. This might bring in a confrontational vibe, so try to remain limber in your outlook and understand that not everyone shares the same steadfast opinions as you. Career matters take center stage when the sun transitions into disciplined Virgo on the 22nd. Be prepared to execute ideas.
Sagittarius Beauty Product Recommendation: La Roche-Posay Anthelios UVMune 400 Invisible Fluid SPF50+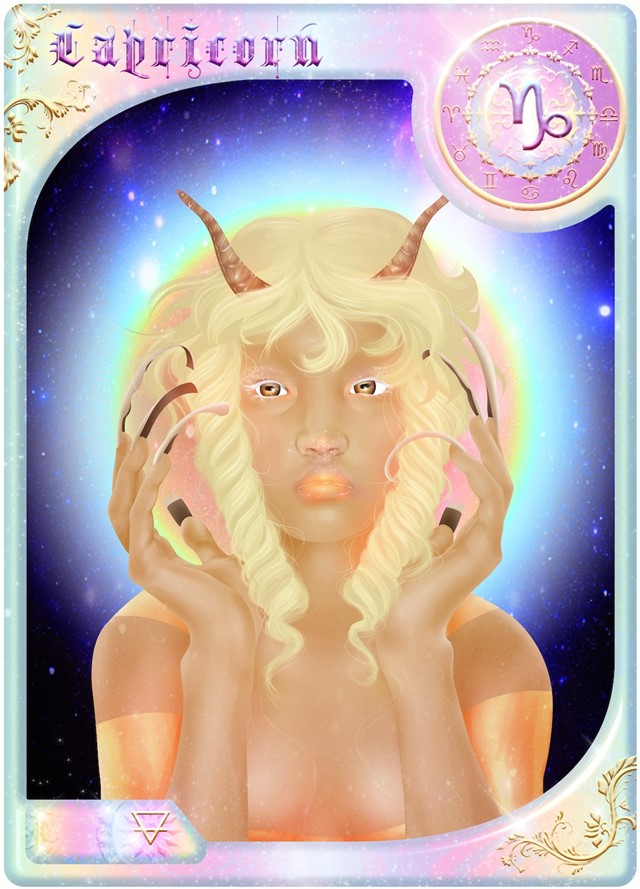 CAPRICORN/CAPRICORN RISING
As the resident parent of the zodiac, the idea of a season dedicated to "playfulness" might make you groan. Lucky for you, playfulness exists in the bedroom sector of your chart. Leo season is your call to let your hair down, embrace your sensuality, and embark on a journey of greater pleasure. Allow yourself to be vulnerable, mingle and mesh with close confidants and perhaps even have sex. Your eros is magnetic, and you have the ability to dive into deeper understandings of love. Hidden information may come to light this August, and on the 22nd, when the Sun enters Virgo, you are ready to piece together the puzzle. You are looking for greater meaning, trying to discern why certain things happen and in what order. Be present, and allow the universe to surprise you.
Capricorn Beauty Product Recommendation: Heliocare 360 Water Gel SPF 50+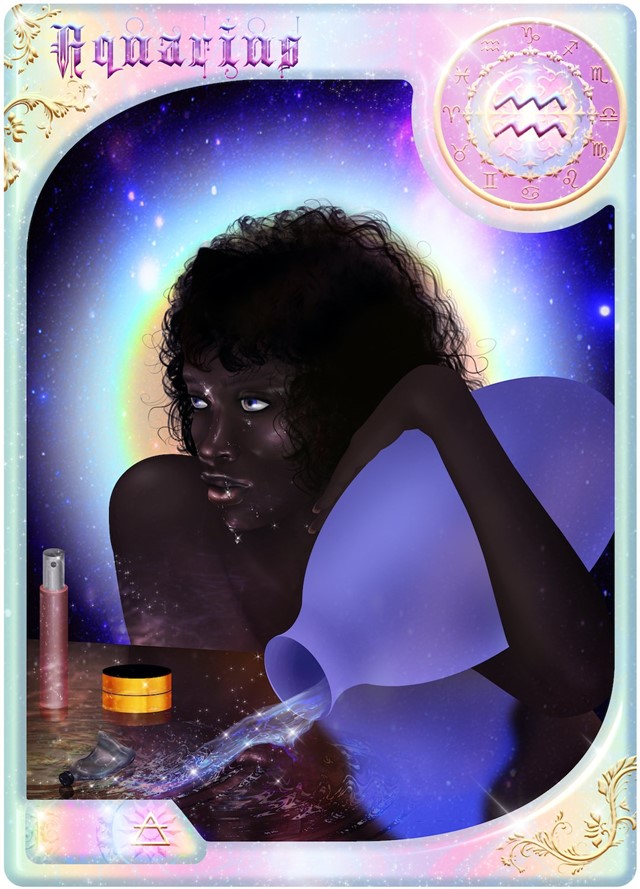 AQUARIUS//AQUARIUS RISING
A full moon in your sign on August 11 encourages you to examine your boundaries, as Leo season falls into your house of partners. You have been on a mission of self-mastery, perhaps a little too aloof and disconnected from your own innate desire for love. It's time to examine what walls need to be knocked down in order to receive more from others. The sign of the lion teaches you that the self and the collective are intrinsically interlinked. It's the midway point of your birthday year, and a good time to take inventory of what is working for you and what isn't. With Uranus, your ruler, colliding with the Node of Destiny and Mars, you are ready to proudly omit your perspective, discern what your core mission is and make cutbacks when necessary.
Aquarius Beauty Product Recommendation: Biore UV Aqua Rich Watery Essence SPF 50+ PA++++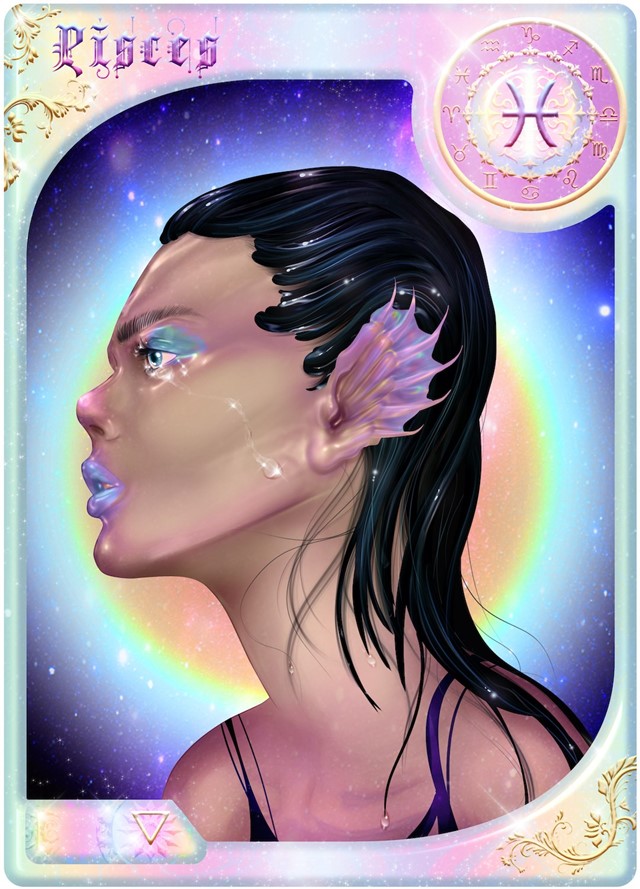 PISCES//PISCES RISING
Your body is a temple, a cosmic star gate and entry point for the divine. You are a million stars funneled through a figure. Simultaneously, you seem to forget that you even have a body. You are not an amorphous blob, and you need to take care of your health as it is as essential as your soul. August is a call to adorn yourself, reset your nervous system, and connect with divinity through the medium of the body. Treat it as your passageway towards the heavens. The focus changes towards others, as your sector of one and one relationships is enlivened by Virgo season, kicking off on the 22nd. Learn when you need to martyr yourself to another's cause, and when you need space.
Pisces Beauty Product Recommendation: Isntree Hyaluronic Acid Watery Sun Gel