In the wake of his exhibition Rankin: The Dazed Decades, we speak to the legendary photographer and Dazed's co-founder about shooting some of the magazine's most
enduring imagery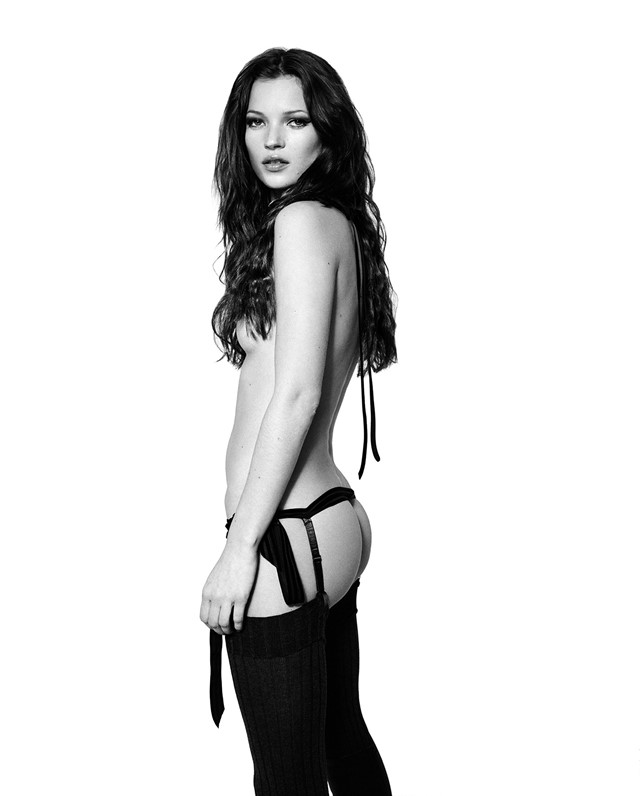 © Rankin
Kate Moss (1999)
KATE MOSS, VIVA LA REVOLUTION, DAZED & CONFUSED, ISSUE 51 (1999)
"Kate does this thing where she doesn't really perform for the camera, she just becomes a different version of herself. She has an incredible ability to just be who you want her to be in the moment. I've always thought that she's the best at that, she can kind of almost tell what you're trying to get out of her.
"Dazed didn't have a relationship with Kate at all at the beginning of the 90s, but there was this idea that she was the ultimate subject to have in your magazine. I think I was pretty intimidated by Kate because she was Kate. And I don't normally get intimidated. But she was pretty much unlike any celebrity I'd ever photographed before because she was like one of us. It was like she was one of the gang, she's just one of the girls or one of the boys – really naughty and funny. She takes the piss out of you when you're shooting. And that's what she's about, that's her thing.
"As a photographer, you're dealing in time, you're dealing in moments. And, with Kate, you're getting that moment again and again and again because you just know that every fucking shot is really good – not because of me, but because she just gets it" – Rankin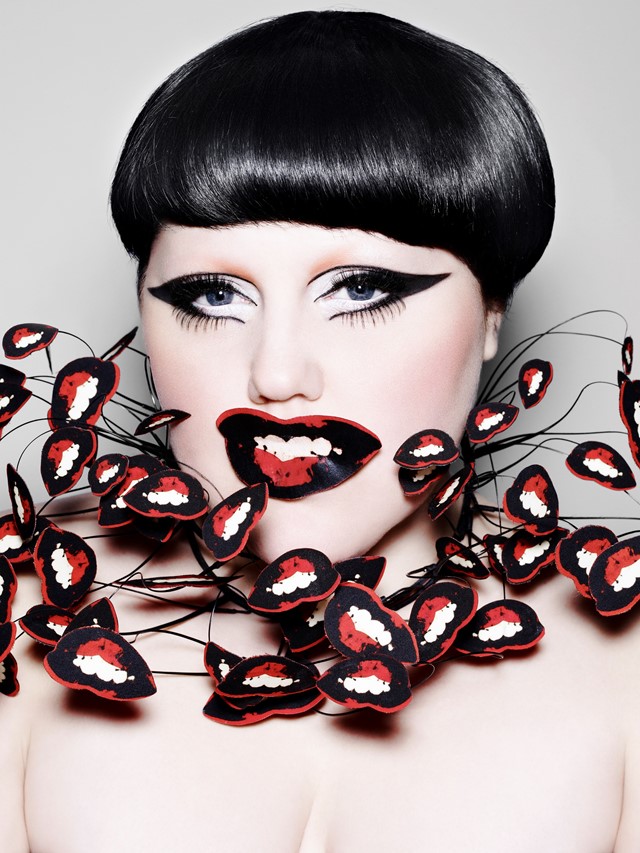 © Rankin
Beth Ditto (2009)
BETH DITTO, STAND AND DELIVER, DAZED & CONFUSED VOL 2, ISSUE 73 (2009)
"I really was excited about photographing Beth [Ditto]. Beth is another person that kind of wants to be what you want her to be while still being Beth. She takes that personality and then she heightens it.
"But the team were definitely the most important factor of [this shoot] because the whole look was a creation of everyone talking together. And then that picture is one of those situations where, you know, people bring stuff to the shoot and negotiate, and it's that magic.
"That's another Dazed thing, where maybe if you're working back then and you're in a more controlled environment – which I've done with Vogue or GQ, or Esquire, or whatever – they're looking for a specific shot. Whereas, with Dazed, it's a case of building the shoot. And I think that's something that we should be really proud of, as a team; as a group of people that made magazines, we would let people express themselves creatively.
"When I do magazines now, and people get weird about having a debate about something, I'm like, 'But that's what magazines are about, that's what's brilliant is that we all sit here and we're really passionate about what we want to be in it.' That's what is important, not acquiescing to each other's leadership desire. It's about debate and discussion and everyone bringing their own point of view" – Rankin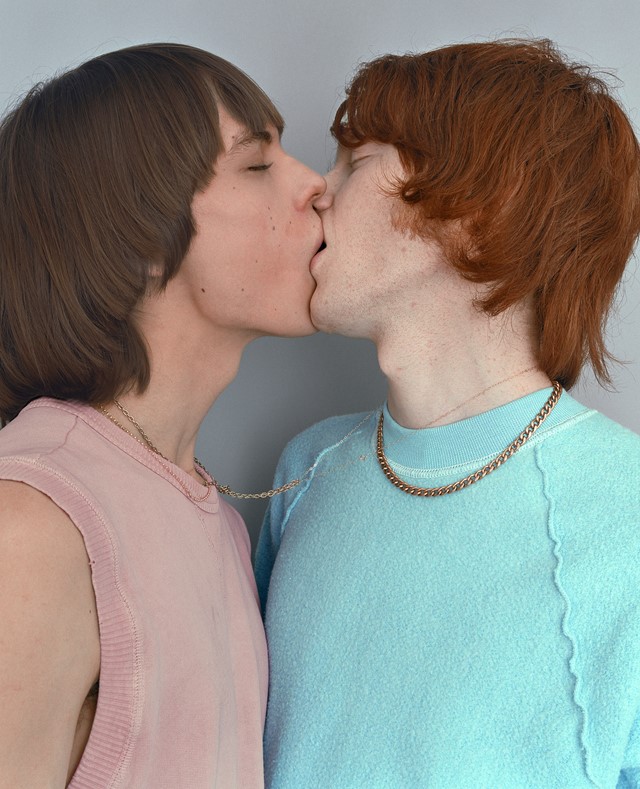 © Rankin
Feel It (2000)
FEEL IT, DAZED & CONFUSED, ISSUE 63 (2000)
"I love that picture. I started a project called Snog in '98 or '99. It was based on this photographer I really love called Robert Doisneau. And he did a shot called 'The Kiss by the Hôtel de Ville', which is a beautiful documentary photograph of a couple kissing on the street. I had this idea from that picture. I was like, 'I wonder how I could make something that takes it to a different level.' I suddenly realised if I did close-up, intimate pictures of people snogging I could create this kind of landscape of kissing.
"So I did that project and it was one of those ones that sort of stuck around in everyone's heads. Then, when we were talking about the next issue and intimacy and gender fluidity, I think it was Alister [Mackie] that came up with it, he said, 'Why don't we take that kissing thing and then bring in a series of shots where you don't show who's kissing who?' But it was really nice because it came from that original thing that I did. Or, in my head, it probably did more than anybody else's, but that's OK.
"This image is almost otherworldly. And I think, at that time, it felt like it was kind of iconic, but almost also very spiritual, which is not something I would ever talk about with my photography, but it did feel like that.
"That styling, again, is down to the collaboration. I think with photographers, occasionally what you think is that they brought that aesthetic to the party, but of course, when you work with something like Dazed, it's a different way of working. So you've got to be prepared. Whether you're working with Cathy Edwards or Alister or Katy England, they're bringing their aesthetic to it, so you collaborate and you make something quite unique because of that. I think something that we were very much at the forefront of.
"We'd been [producing Dazed] this for a good ten years by this point and most of our shoots, there was certainly an element of doing things that maybe people hadn't done before – that was what got us excited. Two boys kissing was not unusual for us in our life, so why wouldn't we put it on the cover?" – Rankin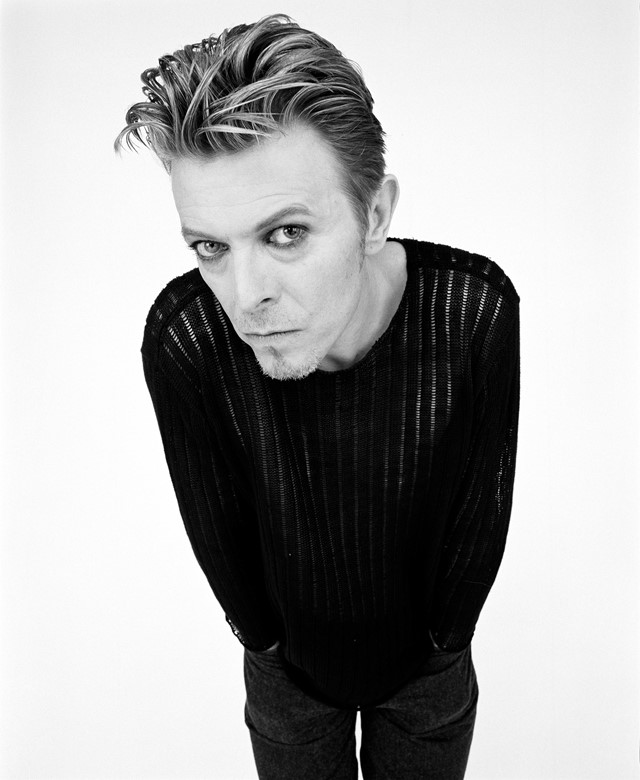 © Rankin
David Bowie (1995)
DAVID BOWIE, NO DIFFERENT FROM ANYONE ELSE, DAZED & CONFUSED, ISSUE 14 (1995)
"This was such a mad one because when you think about it retrospectively, of course, out of all the artists in the world, the one artist that we probably had the most affinity with was Bowie. But it's a strange one for me because I don't think any of us were massive Bowie fans. What was really interesting about the shoot was that I expected this guy to be really aloof and cold and distant, but he bounced in like Tigger from Winnie the Pooh and was exactly the opposite of what I thought he was going to be. He had so many ideas. And that was disarming, to say the least.
"I think the pictures then became quite unusual, because I'm not really that photographer who is trying to create an iconic aesthetic. I'm about immediacy and breaking the fourth wall… really looking through the lens and connecting with the audience, almost trying to take away the camera from the exchange. [As a result, you are] seeing Bowie there in front of me sharing something in a way that maybe he hadn't done before. And I think because of that maybe Bowie didn't love the photographs. But, to me, they are some of my best, because I photographed what I saw. And I saw Tigger, you know. To spend eight hours with the guy was such a privilege" – Rankin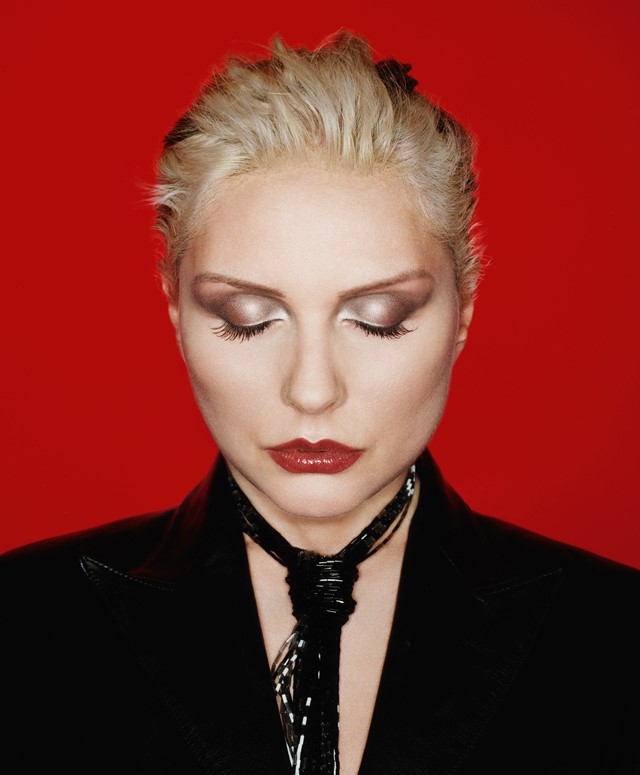 © Rankin
Debbie Harry (1998)
DEBBIE HARRY, YOU'RE MAKING ME HOT, DAZED & CONFUSED, ISSUE 49 (1998)
"We are massive Debbie Harry fans, me and Jefferson. That period of music in New York was such a massive influence on us and Blondie was the ultimate. The band is so cool, and we really idolised her, we thought she was the coolest woman in the world.
"I came up with this idea which was a little bit based on Parallel Lines, which is I wanted something to be very striking in terms of background. So I had this idea which you don't really see in the picture, but I wanted to illuminate the background. It was in the Dazed office and I put light through this big red perspex. I wanted it to be a picture where it's like an alarm. The band really went for it.
"Obviously, the styling is extraordinary. It's kind of got this punk feel to it, but it's quite glossy – that was the idea, let's do glossy punk. [The moment when] she kind of looked down, I went, 'Oh, my God, your face is like a sculpture.' It wasn't the cover – I think we debated whether it should it be the cover or not – it is the enduring picture" – Rankin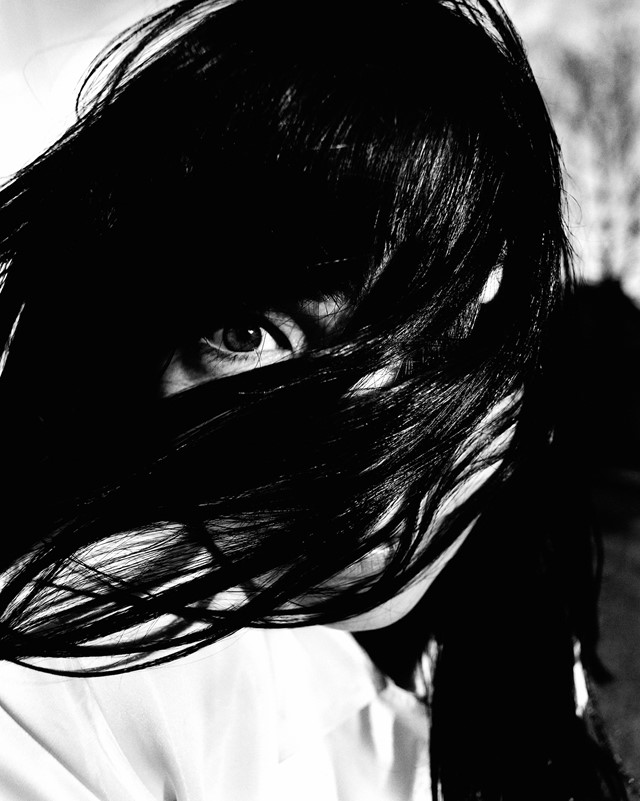 © Rankin
Björk (1995)
BJÖRK, NANU NANU, DAZED & CONFUSED, ISSUE 16 (1995)
"I love this picture. I love it because it was one of those situations that I was on my own with her. I think we were somewhere like Connecticut or just outside New York, I can't remember where it was, but I'd gone to photograph her on tour. It was so low budget, we didn't have any cash and I actually had to borrow money to get back from America. Paul Smith was the guest editor of the issue and he commissioned it, he was in love with what Björk was about.
"She was just as she always was – and I think probably still is, because I can't imagine her ever changing – just so generous with everything… her time, her energy, her art. I'd photographed her before but this time I was on my own, it was just me and her, and I remember it so distinctly. I was thinking about doing a cover. She had this really extreme haircut and this fluro outfit which lit up. We were on this hill just outside the hotel and this wind just hit her totally out of the blue, her hair just covered her face.
"I just knew I'd got a really good picture. And that's the moment where the craft of what you do overtakes you, it kind of it takes control of the moment… all of those gigs I photographed and all of those times I was sidelining a shit rugby match for a local newspaper, it just worked.
"I think I probably only did 15 rolls of film, which would have been maybe even less than 150 frames. But I knew I had one which was really special, which was that one…  it was kind of kind of an ultimate moment" – Rankin