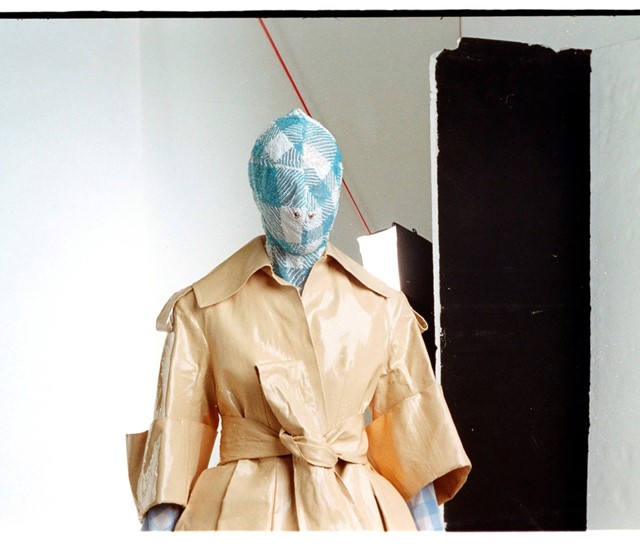 Photography Richard Quinn
The designer and CSM graduate launching his own print studio to give young upstarts a boost
Location
London, United Kingdom
richardquinn1
Central Saint Martins graduate Richard Quinn introduced himself to the fashion crowd in a burst of clashing, floral Technicolor. For his SS17 collection, the womenswear designer covered his models head-to-toe in discordant prints – they could only breathe through strategically placed eyelets. It brought to mind Leigh Bowery, but was instead an inspired tribute to artist Paul Harris, who did something similar with his upholstered ladies in the 60s. "I wanted to capture this feeling of different women and moods, the idea that the woman becomes textile," he told us.
Raised in south-east London, Quinn knows that resources are paramount to creativity, which is why he's hellbent on giving young upstarts a boost by maintaining an open-door policy on his own print studio. "I think it's vital to bring a friendly creative space that encourages creativity in London," he says. "The print studio is an open-access screen-print space also offering a digital and screen-print service to young designers and the industry. We also run print and textile workshops. My collections will be made in my studio above the print room, allowing the collections and production to come from one studio."
With an H&M collection in the works (he took home the 2017 H&M Design Award), it's only a matter of time before everyone will be embracing the full-bodied prints of Richard Quinn.