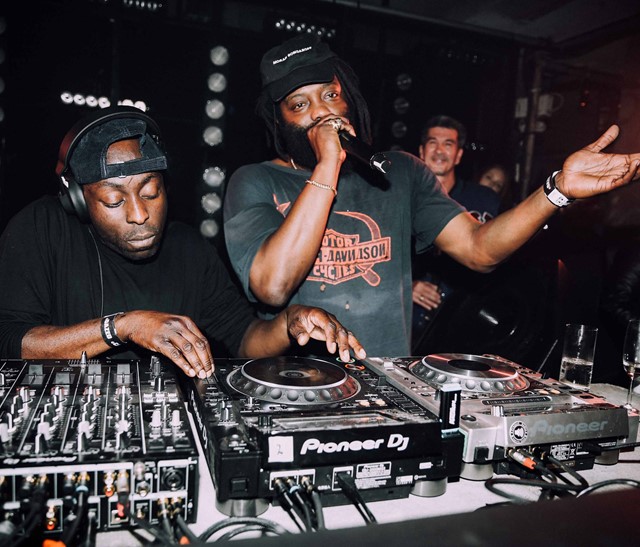 Photography Sophie Jones
This transatlantic duo are the big brothers of young creative talent everywhere
Ages
Acyde 47, Tremaine 41
Location
Los Angeles, United States
novacancyinn
If you didn't know better, then Tremaine Emory and Acyde, the twosome behind No Vacancy Inn, might pretty much seem to be the definition of: "So what do those guys actually do?" Turns out, a hell of a lot.
Having met at a party a few years ago thanks to their mutual interest in cigars, Acyde (the lovably cynical Brit) and Emory (the optimist hailing from Queens) have formed a harmonious partnership which traverses the realms of nightlife, music, radio, and fashion. They're constantly on the road: since last summer alone they've dropped t-shirts at Dover Street Market, teamed up with DIY broadcasters Know Wave to host talks and performances at a house at Art Basel Miami Beach, DJ-ed at events for Slam Jam, Ambush, and Dazed, and designed a capsule called Art Dads LLC for friend Virgil Abloh's label Off-White.
Both boast reputable backgrounds in fashion and have worked on projects with the likes of Stüssy, Converse, the artist Tom Sachs, A$AP Mob and Kanye West. But rather than brand connections or famous friends, what truly defines the two is their amazing lack of ego, their ability to function on so little sleep, and their unceasing faith in the next generation. In fact, they look forward to being overtaken.