Mila van der Linden
Filmmaker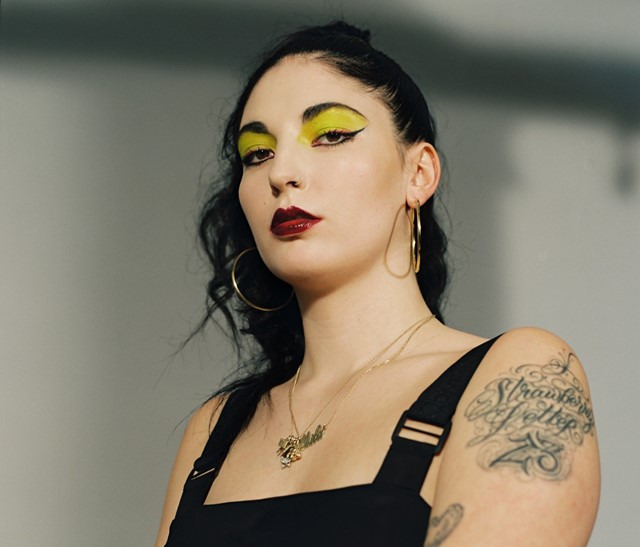 Photography Campbell Addy, styling

Elizabeth Fraser-Bell
The Dutch artist and filmmaker's work shines eccentric new light on the people sticking two fingers up to society
Location
London, United Kingdom
milavdlinden
Silver-thonged strippers or phoney hotline psychics – these are the subjects that Dutch artist, photographer and filmmaker Mila van der Linden shoves in front of her camera for her captivating DIY videos. "They had so many things to say about female sexuality that had to be revealed to the world, especially in the current political climate," she says of her latest project "Venus Rising", a video documenting the strippers she befriended.
Working between London and Amsterdam, her eye is constantly seeking its next unconventional subject. She met many of the renegades featured in her work travelling – strippers, Hells Angels associates and drag queens, all of whom perfectly slot in with the eccentricity of van der Linden's work, which liberally borrows from heavy-metal music videos, Playboy magazines, and her own mother.
"I've had a passion for Americana from an early age – the music and all the shit that comes with it. I've always been obsessed with Johnny Cash, Elvis, The Gap Band… All the good stuff." Having created an impressive body of work already, van der Linden will be travelling again later this year where she will, without a doubt, continue to cast a light on those sticking two fingers up to society's norms.