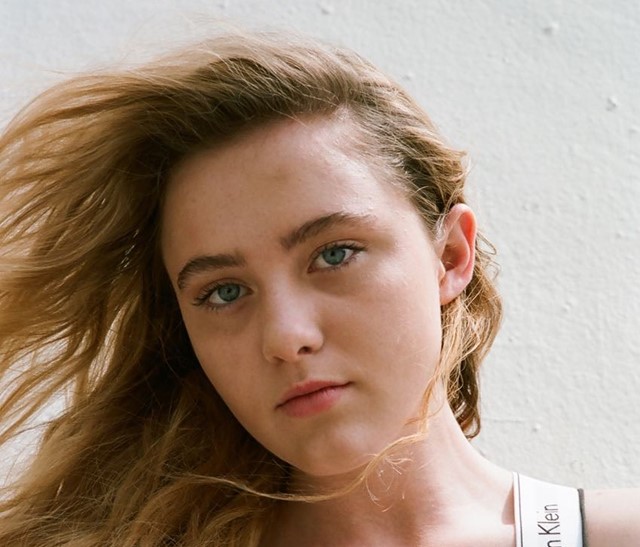 Photography Bibi Borthwick, stylist

Anna Pesonen
The breakout star of HBO megahit Big Little Lies is making a bid for mumblecore immortality
Location
Los Angeles, United States
kathrynlnewton
With a massive social following (upwards of 160k at last count on Instagram) and a cool-girl style creed to live by, Kathryn Newton is primed for her big break. In HBO's hit show Big Little Lies, Newton played Abigail Carlson, an unruly teen who rebels against controlling mum Madeline (Reese Witherspoon) by planning to auction off her virginity online in an effort to raise awareness for child marriage and sex slavery. When Madeline's mum learns of her daughter's horribly misguided scheme, it destroys her already crumbling, 'perfect' existence.
As much as Abigail represents a teenager in angsty hell, Newton – a competitive golfer in her spare time – struggles to even recall her own disobedient moments. "Have I ever rebelled?" she asks, laughing. "I have to put this on tape? Yeah, I've rebelled. I could never figure out what to put on in the morning, and I'd have to ask my mum, 'Does this look good?' And then there comes a point where you just grow up, and you're like, 'Screw it. I'm just going to wear what I want.' That's not rebelling, is it?"
Instead, the California native seems to find her nonconformist streak in acting. Next up for Newton is a small role opposite Saoirse Ronan in Greta Gerwig's directorial debut, Lady Bird, and Three Billboards Outside of Ebbing, Missouri, alongside Caleb Landry Jones. And then, who knows? Maybe she'll write and direct a feature.
"If I were a filmmaker, I'd make movies more about dialogue and conversations than about story," says Newton, who admits she's dabbled in screenwriting herself. "Like mumblecore. Like Greta." Then again, maybe she'll go back to school for psychology or literature – or maybe a return to golf is in order. But the most likely scenario is that Newton will just continue on as the emerging generation's brightest acting talents.