Julian Klincewicz
Filmmaker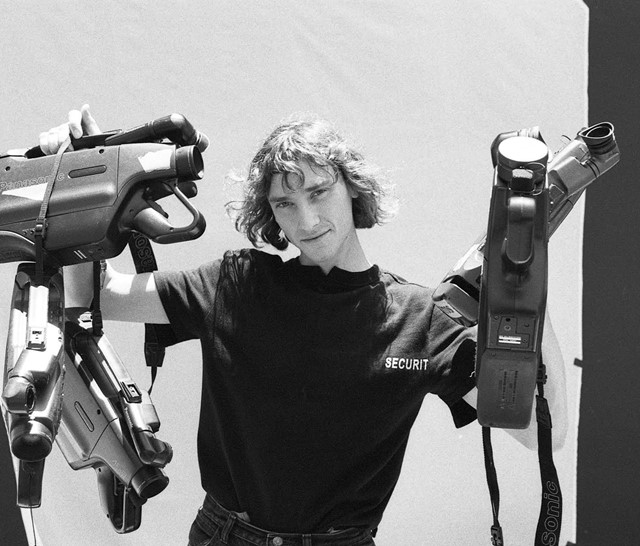 Photography Michael Cukr
Calvin Klein and Gosha Rubchinksiy's go-to, this filmmaker's lo-fi aesthetic is defining the zeitgeist
Location
New York, United States
julianklincewicz
Cranking the knob on his lo-fi VHS aesthetic to 11, filmmaker Julian Klincewicz is cunningly perched at the intersection of cool at just 21 years old. He's worked with Kanye West, Calvin Klein, Eckhaus Latta, NY band HAERTS, and (in his spare time) churns out the occasional zine. He's also working on a book ("possibly two") and is Gosha Rubchinskiy's go-to for any video project – their symbiotic relationship has come to define Rubchinskiy's aesthetic internationally.
It's all down to his tireless hustle. He has trailed West with a camera for an undisclosed period of time, sworn to secrecy as to what the footage will be used for. What Klincewicz is best at, however, is finding that kernel of soul in those on the other side of his lens. Most recently, he created gorgeous, grainy video glimpses of eight off-duty models in their home countries for Calvin Klein's American Classics campaign.
"I'm doing the creative direction – or, more like, translation from auditory to visual slash visceral – for HAERTS' new album, which includes photos, video, printed pieces, stage design, presentations…" he trails off, adding, "I'm working on balancing free time with work time." It's an enviable work ethic that has landed Klincewicz at the top of the list of creatives who are not just recording the zeitgeist, but creating it.