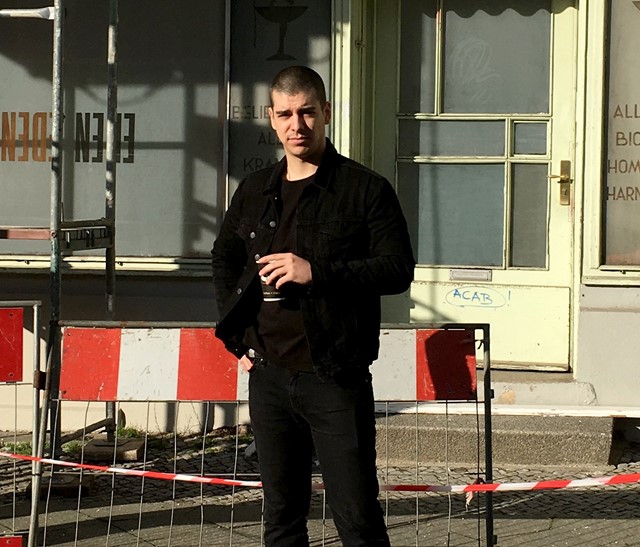 The brash and brilliant Berlin-based collective are taking club music in truly radical new directions
denorch
Founded in Berlin in 2012 by US expats Dan DeNorch and Michael Ladner, Janus has quickly evolved from a peripheral club night into a functioning record label and communal platform for experimental sound.
Featuring resident producers M.E.S.H., Lotic and KABLAM and masterminded by DeNorch, Janus alternates between providing regular physical spaces for radical music, overseeing releases and developing networks with like-minded movements. What began in Berlin just five years ago has quickly extended into conjunctive scenes in Los Angeles, Lisbon, Milan, and Copenhagen via the group's vast, collaborative nexus.
As a collective, Janus represents a vanguard of different sounds, ideas and approaches. Alongside the aforementioned in-house trio, previous events have featured sets from Total Freedom, Teengirl Fantasy, Ashland Mines, Jam City, Venus X, Slava and Ssion, prioritising the intensity of the experience over any kind of loyalty to genre.
It's the eclectic, cross-sound possibility of NYC projected onto Berlin's immeasurable canvas; the result is a movement that is both hybrid and unshackled, seeking to unite a host of various musical threads and provide a structure for such peripheries to operate within and flourish.