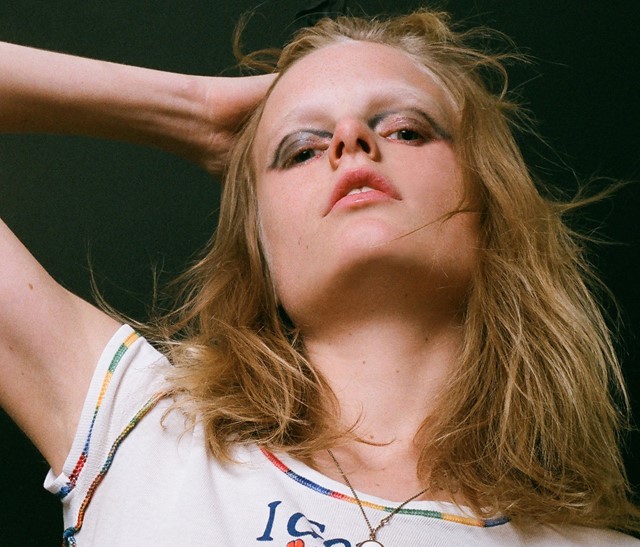 Photography Brianna Capozzi, styling Hanne

Gaby Odiele
The Calvin Klein model and occasional stylist has taken on a new role: giving a voice to those who are intersex
Location
New York, United States
hannegabysees
"As long as you believe in it, you can pull it off." So declared Belgian runway regular and sometime stylist Hanne Gaby Odiele when she graced the inaugural Dazed 100 list two years ago. Now the model and muse is back for 2017, having boldly announced a new chapter in her career: as a spokesperson and activist for intersex people.
Odiele wasn't shy when it came to sharing the news – back in January, she fronted a video for InterACT, a charity which advocates for intersex youth and raises awareness of the harmful surgeries they can be subjected to. "It is very important to me in my life right now to break the taboo," the NYC-based model declared in an exclusive interview with USA Today, grabbing the attention of the entire fashion industry – and many more besides. "At this point, in this day and age, it should be perfectly all right to talk about this."
With a decade-long career stomping down catwalks for the likes of Marc Jacobs, Versace, and Calvin Klein (and as a treasured member of BFF Alexander Wang's #WANGSQUAD), the blonde is perfectly positioned to lead society into a new era of gender-fluidity awareness. Already, she's challenged perceptions in the fashion industry and brought to light an issue that affects the lives of many but remains discussed by few.