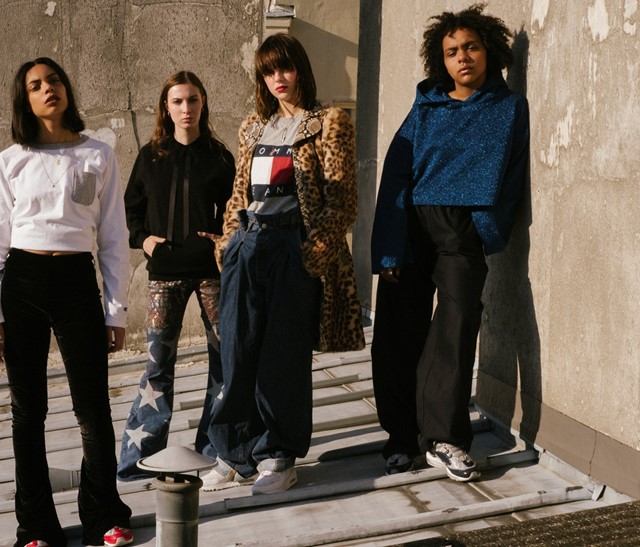 Photography Yulya Shadrinsky, styling

Samia Giobellina
The Parisian cool-girl crew with an anything-goes approach to style – and a laissez-faire outlook on life
Ages
Angelina 22, Crystal 21, Thaïs 23, Annabelle 23
crystalmrr
Angelina, Annabelle, Crystal and Thaïs are the Gucci Gang – the Paris girl-crew captivating the internet with their effortless street style and nonchalant approach to life.
They may act like normal teenagers hanging out and taking selfies, but with a combined Instagram following that's quickly edging towards 100k, the gang's new brand of cool is definitely getting them noticed. Mixing streetwear classics, menswear basics and vintage pieces, they've created a unique look from ragtag origins.
Despite their impressive following, it is perhaps their laissez-faire attitude towards social media that keeps people coming back for more. Scrolling through their feeds, their posts are uncontrived and natural, offering small insights into their world. There's no scrambling for followers, and it's clear they don't allow themselves to fixate on it too much. "You just have to keep it real. You can't be somebody that you're not." Annabelle chimes: "I keep on posting what I want, what I do, without retouching – I don't care."
Young, stylish, and carefree – it's not exactly a mystery why everyone wants to follow Paris's coolest group of teenagers.