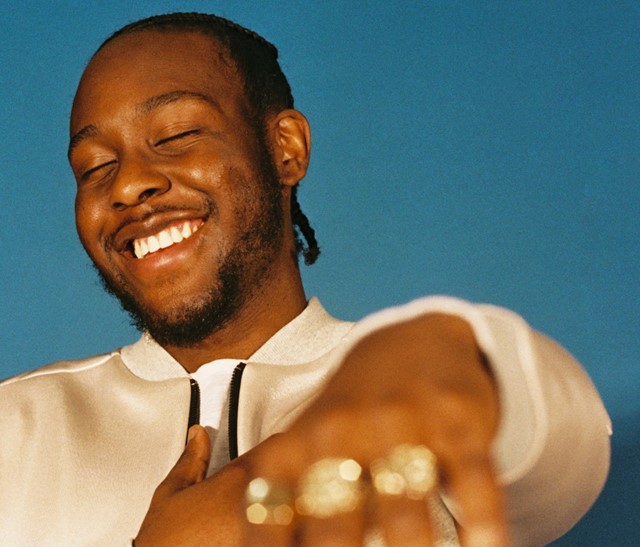 Photography Campbell Addy, styling

Elizabeth Fraser-Bell
London's first young poet laureate is an urban romantic with a powerful understanding of why spoken word matters
Location
London, United Kingdom
caleb.femi
"You're not like other boys, other boys are like you." This line comes from a poem at the beginning of poet Caleb Femi's short documentary Heartbreak and Grime. Directed by Femi and released in the summer of 2016, the film unpacks the effect grime had an a generation of London youth and dating culture.
A common theme in Femi's poetry is his exploration of the past and past selves – dismantling them and building them back up to make some sense out of them. Peckham, where he grew up, makes so many appearances within his work it becomes a character itself. "'Your hair smells like a Fela Kuti song'", he says in his poem Coconut Oil, "She was never sure whether I was talking to her or the town."
His devotion to his city made him a natural choice as the first Young People's Laureate for London in 2016. Femi is currently fulfilling his year-long position in the role, which aims to raise the profile of poetry in the city and engage young people. He's also a member of interdisciplinary super-collective SXWKS (so named after the six weeks of summer holidays school kids get in the UK).