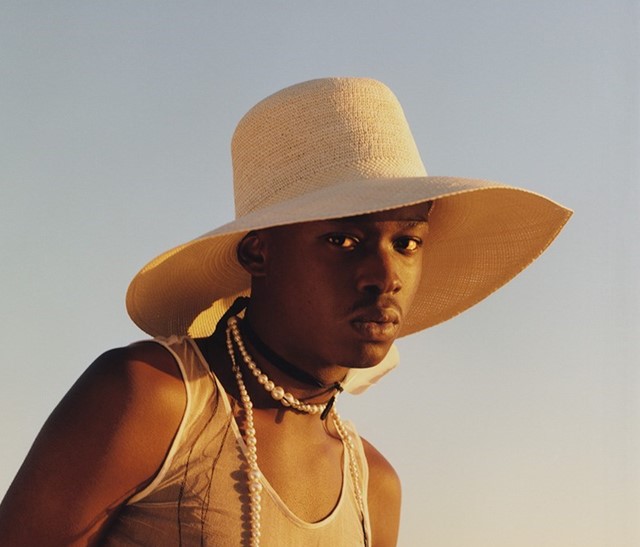 Photography Sean and Seng, styling

Robbie Spencer
He broke our hearts as Moonlight's meltingly soulful star – but Ashton Sanders' Hollywood adventure has only just begun
Location
Los Angeles, United States
ashtondsanders
For his role in the Oscar-winning Moonlight, Ashton Sanders dug fearlessly into his own bruised past where, like his character Chiron, he had to cope with a drug-addicted mum and school bullies. "I went through experiences in my life of being bullied from elementary to middle school, growing up with family members on drugs and dealing with alcohol and substance abuse," Sanders said to Dazed.
Even in a film whose extraordinary, cliche-upending portrayal of black masculinity will continue to resonate for years to come, Sanders stood out; his meltingly soulful stare, vulnerable baritone and willowy frame conveying Chiron's pain with a minimum of dialogue.
As an emerging marquee heartthrob, Sanders matches his on-screen chops with an impeccable dress sense. His languid style caught the eye of Calvin Klein, who cherry-picked him and a few of his Moonlight castmates to front their spring 2017 CK underwear campaign. His next project, meanwhile, promises social commentary of a different kind – he's starring opposite John Goodman in Captive State, an allegorical sci-fi thriller about life under the rule of an occupying alien force.