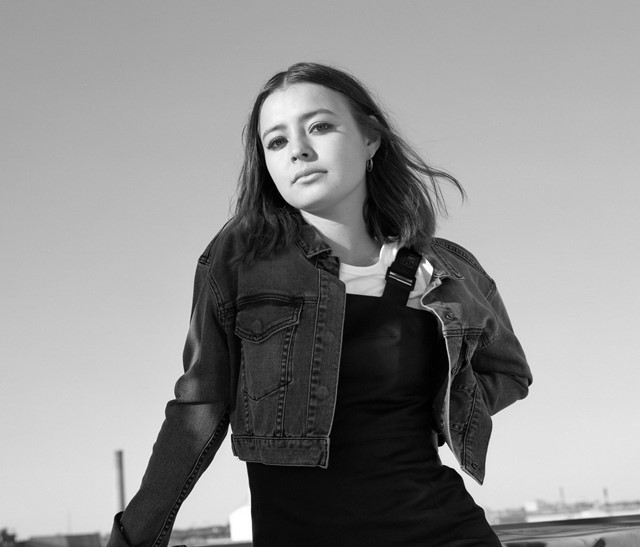 Photography Fumi Nagasaka, styling

Elizabeth Fraser-Bell
Tackling everything from gender politics to abortion, Eileen Kelly's taboo-busting blog is a searing account of the ins and outs of sex in the digital age
Location
New York, United States
killerandasweetthang
Smashing up stereotypes by being searingly open and honest about sex online, Eileen Kelly launched her blog Killer and a Sweet Thang in early 2016. "If only kids or teenagers could put 15 per cent of their (obsession with) Supreme into their sexual health – we'd be so much better off," she says. Her posts detail all of the ins and outs of sex in the digital age, sharing information that she never had access to as a Catholic schoolkid in Seattle. The blog has since ballooned to feature a rotation of promising young writers penning articles like "Getting Pregnant With an IUD" and "On My Own Terms", an op-ed about abortion.
"There are so many misconceptions around sex because young people either have nobody to turn to or they receive information from those who find it taboo or are misinformed themselves," Kelly told us.
Charming her 400k followers with voyeuristic snaps on her Instagram, Kelly balances the sultry with straight-up advice that helps to instil confidence about sex and owning your body. Because, yes, she says, you can do both. "I'll post provocative pictures here and there and people think that takes away from my education or what I have to say, which is BS. It almost serves as a driving force to prove them wrong."
Kelly has partnered with Planned Parenthood and a New York-based HIV/Aids clinic to provide support to those who can't always afford it. Her peer-to-peer sexual education is mainlined through hot selfies and frank chat, and who in their right, randy mind wouldn't sign up for that class?