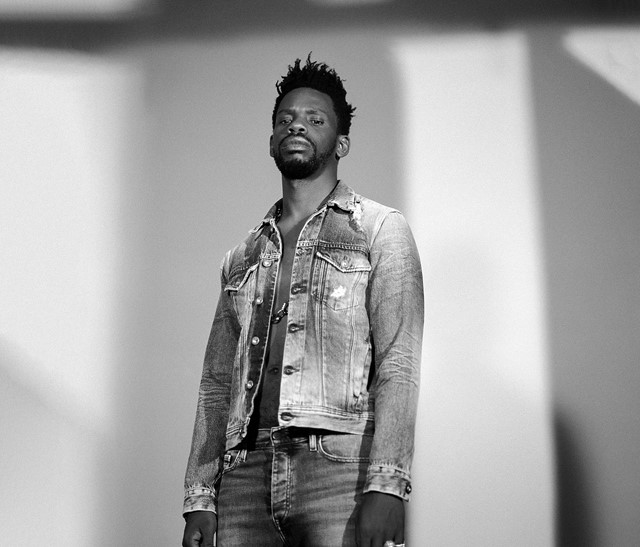 Photography Campbell Addy, styling

Elizabeth Fraser-Bell
London's seedy underbelly is infused with gothic magnitude on Gaika's mixtapes
Location
London, United Kingdom
gaikasees
Music publications have been struggling to put a label to Gaika's sound – an amalgamation of many different genres and styles that carries an unmistakable British grit. Gaika makes music for and about his city, an ever-changing London that seems to exist as two parallel universes: the city and the underground. Gaika speaks for the latter, casting it as a gothic underworld to which his music provides the soundtrack.
He introduced us to his solo work in 2015 with his debut song, "Blasphemer": a no-holds-barred anthem that analyses media, mortality, and masculinity. "Can we talk about needing jobs / can we talk about cleaning blocks / can we talk about grief and loss / can we talk about young black boys?" the lyrics ask.
Since "Blasphemer", Gaika has released two mixtapes independently: Machine and Security. Security is also the name of his accompanying short film, a dark exploration of London's seedier underbelly (Gaika used to make films for Manchester arts collective Murkage Cartel, featuring on the Murkage track "Torches" which was banned from the radio for its alleged role in inciting riots). His debut Warp EP, Spaghetto, was released in October 2016.