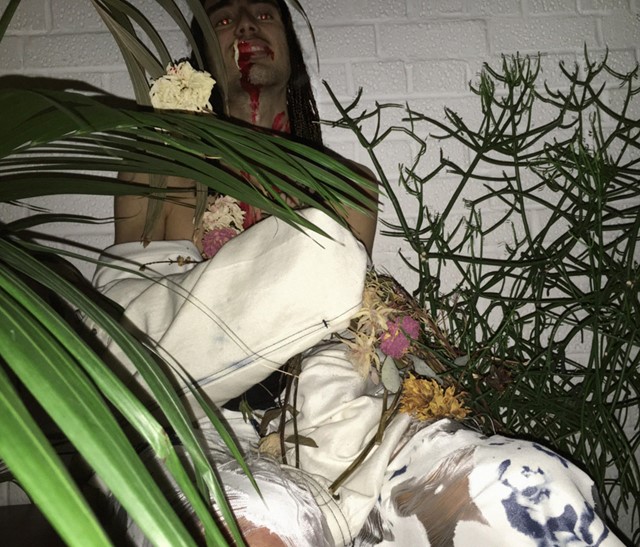 "I'm more interested in what's perceived to be repulsive when there really is no reason for it," says video artist Jesse Kanda. "The inside of our body is much more beautiful than the skin that coats it, yet we're afraid of it. When you see blood or organs, you sense pain and danger."
For Kanda, the boundaries between interior and exterior worlds are to be viciously torn apart. In fact, it's this unflinching approach towards the nightmarish that saw him film the inside of Björk's mouth for her 2015 track "Mouth Mantra", and capture close-ups of his own genitals for Arca's trippy, synth-infused "Front Load", one of many collaborations with his close friend and fellow Dazed 100 star.
Far from giving the viewer an easy ride, Kanda's chief aim is to elicit a visceral response to his work. "Part of my goal is to present 'disgusting' things as something beautiful," he says. "To question what is OK to call disgusting or ugly. It's confrontation on a personal level."
Trained in 3D design and animation, the Japanese-born, Canadian-raised artist pairs perfectly with musicians whose fearlessness matches his own. As well as complementing the layered electronic productions of Arca, Kanda helped define FKA twigs' early releases such as "How's That" and "Water Me", with his Grammy-nominated cover art for LP1 depicting a surreal close-up of twigs' face looking dazed, bruised and obscured.
Kanda's art may be creepy, but his otherworldly, freaky aesthetic and anything-goes approach is proving hard to resist.
Text Monique Todd