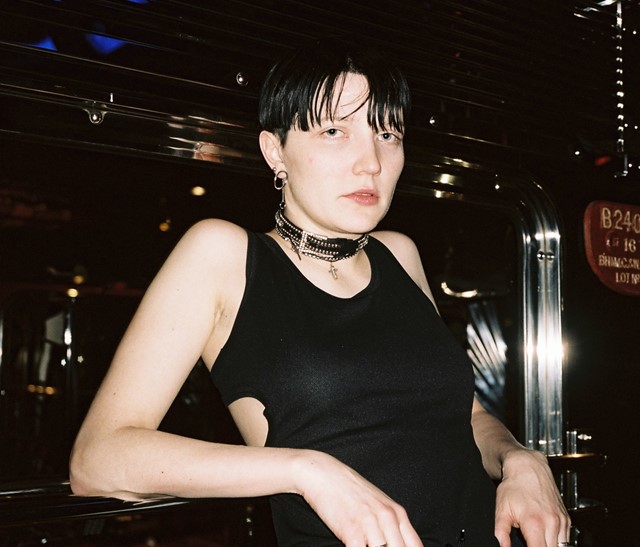 Photography Pierre-Ange Carlotti, courtesy of

Lotta Volkova
Born in Vladivostok, Russia, Lotta Volkova and her gang (including Dazed 100-ers Demna Gvasalia and Paul Hameline) have been sweeping the industry for the past few seasons. In styling brands such as anonymous collective Vetements and Gosha Rubchinskiy, she has brought inimitable underground style to the forefront of the fashion conversation. In her hands, garments are imbued with uncanny sensuality – proportions are off, pairings are brilliantly unexpected, and the rebellious spirit of punk finds a new outlet.
Volkova has also made a habit of taking to the runway herself at Vetements, in venues ranging from a backstreet Chinese restaurant to a red-lit dingy sex club. These collaborations bring fresh meaning to the idea of the collective in fashion, with Vetements at the vanguard of a new wave shaking up the staid Parisian fashion scene.
Before this, the Central Saint Martins graduate was working on her own subculture-inspired label, which gained popularity in Japan and saw her first dip into styling. Now, with her work alongside Demna Gvasalia at Vetements and, from next season, Balenciaga, Volkova is a key part of the new generation bringing youthful energy to the French fashion industry.
Text Tom Rasmussen