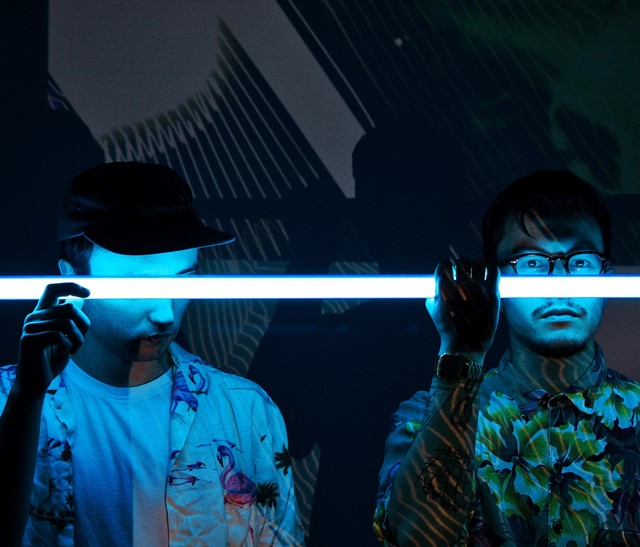 Photography Mr. Iozo, courtesy

of BRTHR
For two guys in their early 20s, Alex Lee and Kyle Wightman have already enjoyed quite the career. The filmmakers – who collectively go by the moniker BRTHR – are responsible for the giant cat crying diamonds during Miley Cyrus's performance of "Wrecking Ball" at the 2013 American Music Awards, as well as the video for "Breaking Up", Charli XCX's VHS-inspired response to the American dream.
Most recently, the pair worked on the music video for The Weeknd's track "In the Night", from his highly acclaimed second studio album Beauty Behind the Madness. The video sees model Bella Hadid play a gun-toting stripper who becomes involved in a bloody altercation, in a highly referential, neon-soaked narrative typical of BRTHR's signature aesthetic.
Selecting Wong Kar-Wai's Fallen Angels as their favourite film (they've also got a soft spot for The Matrix), Lee and Wightman list the likes of Harmony Korine, Gaspar Noé and Quentin Tarantino as additional sources of inspiration. But it's the democratic nature of modern filmmaking that most encourages the duo, who cite "the fact that you can learn visual FX from a seven-year-old Russian child on YouTube" as one reason to feel excited about the future. With the pair currently eyeing up another collaboration with The Weeknd, it's no wonder BRTHR are feeling "charged up" about 2016.
Text Lakeisha Goedluck