Oko Ebombo
Musician, Artist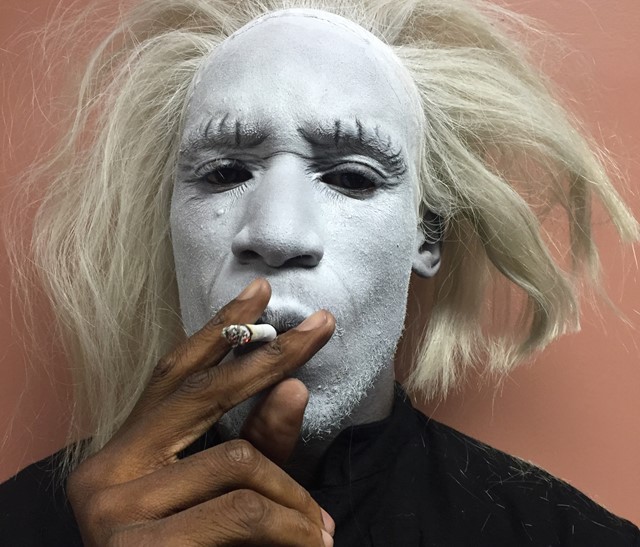 Photography Sarah Glick, courtesy of

Oko Ebombo
When it comes to creativity, Oko Ebombo is no one-trick pony. Raised in the tenth arrondissement of Paris, the multi-talented virtuoso got his introduction to the arts through dance. In the past, he's held his own photographic exhibition titled Okosexuel and opened the Pigalle AW15 menswear show with his soulful vocals.
Now he serves as the frontman of his band, 19. Started back in 2009, Ebombo's musical project mixes elements of poetry and movement, and is inspired by "his own life and urban experiences". "Iro" and "Naked Life", the only two tracks released to date, are both rooted in jazz, with Ebombo enunciating each lyric with all the flourishes of his beautiful French dialect.
The band's first music video, "Naked Life", self-directed by Ebombo, features hazy shots of the singer wandering the streets at night in a half-black, half-white suit, an effect he later replicates on his own skin. However, this isn't the artist's first foray into moving image – under his Vizioneer project, he makes what he calls "visual poetry". Using a Super 8 camera, Ebombo creates enigmatic shorts – from "Ma Chambre Noire", where he's seen leading a dance troupe, to "Moon Dance", where he appears cavorting in the snow. Expect more creative endeavours from the troubadour in 2016.
Text Lakeisha Goedluck