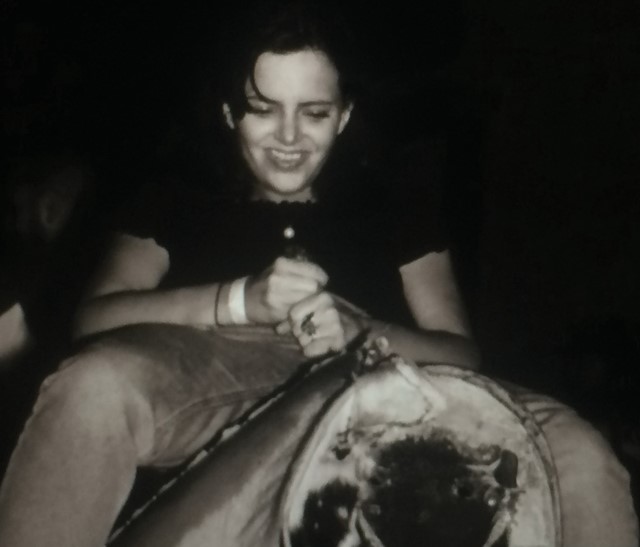 Eloise Parry flirts with bad taste. Instead of using her chosen medium in a relentless pursuit of beauty, the Middlesbrough-born photographer makes work that isn't always easy to look at. "I'm not interested in making things that look twee or sugary," she says. "Good taste is bad taste."
Now based in London, Parry has fostered a long-term friendship with fashion designer and illustrator Claire Barrow, with whom she has collaborated on multiple projects, including the designer's SS16 campaign. Parry has also worked with Hood By Air and Yeezy stylist Akeem Smith and, more recently, gone on Evian Christ's Trance Party tour to document the DJ and producer's notorious club nights. On both sides of the Atlantic, she is capturing underground scenes and the individuals that make them exciting.
When it comes to her photographic subjects – which range from street-cast models to people she spots on Instagram – Parry says she is interested, simply, in "stylish people". But that doesn't necessarily mean what you might think. "Style for me has very little to do with clothes," she explains. "Style is about the way someone carries themselves. I'm much more interested in shooting that."
That sounds ironic coming from one of the fashion industry's most exciting – and crucially, original – photographic voices. But Parry's work is imbued with a sense of depth that captures the essence of her subjects in a way that transcends verbal description. Sometimes dark and sometimes twisted, her photography is distinctly compelling and, perhaps contrary to her desire, really quite beautiful.
Text Ted Stansfield