Adwoa Aboah
Model, Activist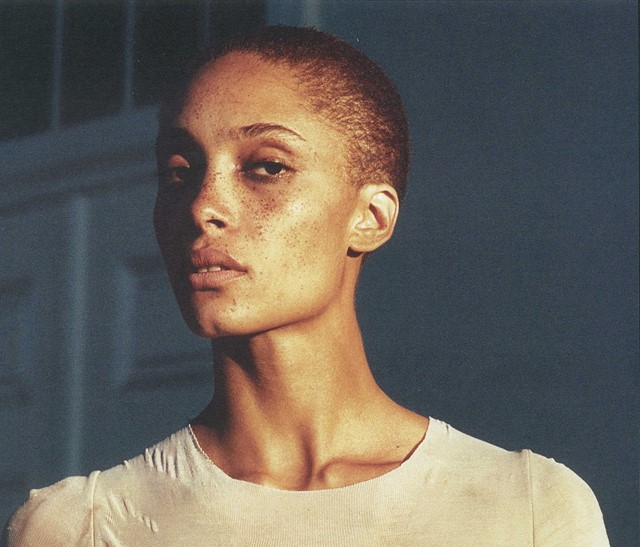 Photography Paul Maffi, courtesy of

Adwoa Aboah
"These are the contradictions we see every day, where we see advocates for healthy body standards also advocating unnatural ones." So reads the caption on an Instagram post by model Adwoa Aboah, critiquing a photo of three members of the Kardashian clan in waist trainers.
Whether posing next to a neon light sculpture of a woman fingering herself, or posting inspiring quotes by academic bell hooks and author Chimamanda Ngozi Adichie, London-born Aboah is using her Instagram account Gurls Talk to empower and encourage girls to be open about their feelings. The project was inspired by her struggle towards sobriety a few years ago, and the silent 'everything is fine' facade she felt pressured to maintain. "When you talk, you realize that the pains and worries you feel are universal; you no longer feel alone in your sadness", says Aboah, "You relate and find comfort in the fact that there are other women going through the same things as you are." With the help of key female figures in her life, Aboah pulled through this testing chapter – and it's this support that she's keen to provide for others too: "These girls need to be listened to, whatever the subject, big or small, educated on the realities of what is going on in the world… things like mental health, addiction, and eating disorders."
Shaving her head was one move that allowed the model to kick back against the restrictive beauty standards she's vocal about. From battling bullies who took jabs at her curly tresses in high school to meeting difficulty with hairdressers on photoshoots, Aboah decided to let go of the hair she'd tried so hard to tame. Since going for the buzzcut, the LA-based beauty took centre stage on Tim Walker's cover for Vogue Italia's December issue last year, radiant with her very short copper afro.
This year, in addition to the magazine features, catwalk appearances and work with Madeleine Østlie (the pair run casting agency AAMO), Aboah will continue to speak in schools, inspiring the next generation of young women. Having now reached a point in her life where confidence and happiness overshadow any darkness in her past, Aboah is keen to show other girls a brighter future.