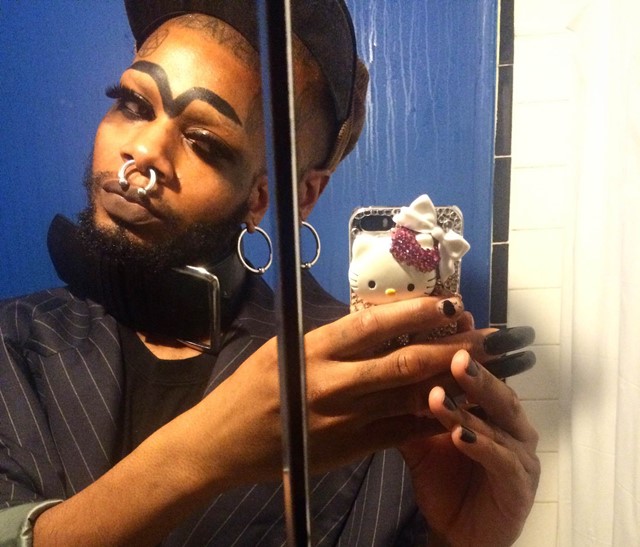 Courtesy of serpentwithfeet
There are so many facets to the artist known as serpentwithfeet that it's hard to know where to look first. Combining one of the most uniquely crafted looks in music with a soulful, church-raised voice, 27-year-old Josiah Wise is one of the most refreshing and multi-faceted performers out there.
Wise was first inspired to create his serpentwithfeet persona after reading Toni Morrison's Song Of Solomon. "It was like she was reading my sequestered writings. It was a novel where she explored black masculinity and the frailty of black maleness, the lie of black maleness, but also the truth", he says in his latest interview for Dazed.
From there, a carefully constructed but ever shifting persona was born – stemming from vulnerability and constantly posing questions – both to himself and the world. "I used to say my music was about being gay, about being queer or being black. But I am those things", says Wise. and his larger-than-life presents evidence that sometimes, the most defiant thing you can do is simply exist.
Currently at work with The Haxan Cloak – who remixed Björk's haunting Mouth Mantra last year – Wise cites artists like Mykki Blanco and Le1f as inspirations. Not to mention 90s R&B queen Brandy – his biggest musical influence and artistic mother. Watch him cover one of her songs below.
Text Biju Belinky