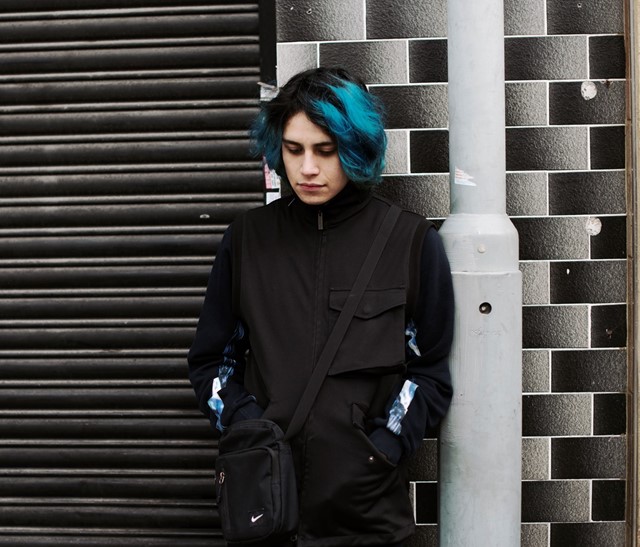 Photography Rusne Pazdrazdyte, courtesy

of Kamixlo
"Are people saying club nights are dead now?"" Kamixlo sits on a couch in an East London warehouse, an incredulous look etched on his face. He''s talking about his night, Bala Club, which he runs with friends Uli K and Endgame. Born out of a desire to encourage freedom and a spirit of what Kami endearingly terms "anti-dickheadness"", the event was a reaction to macho club nights that brought on anxiety. "
"It's a space to do your own thing,"" he says. ""Instead of going to clubs and playing at other people''s nights, it''s more fun to just create your own."" Kami''s dedication to doing his own thing also drives his dextrous work as a DJ and producer. His standout track, ""Paleta"", which he made in half an hour, neatly sums up this spirit. According to the crew it''s the song that goes off in the rave, and just one listen to the sensual, Latin American-inspired stomp –– a nod to his Chilean heritage –– shows why. At their parties, you might hear it sandwiched between the likes of Justin Bieber''s ""Sorry"", reggaeton beats or a DJ set by Evian Christ. For Kami, Uli and Endgame, anything goes.
This year sees a glut of solo releases, DJ gigs and lots more club nights. Who knows? Maybe Bala will end up being clubland''s dark, thrilling resurrection.
Text Kieran Yates