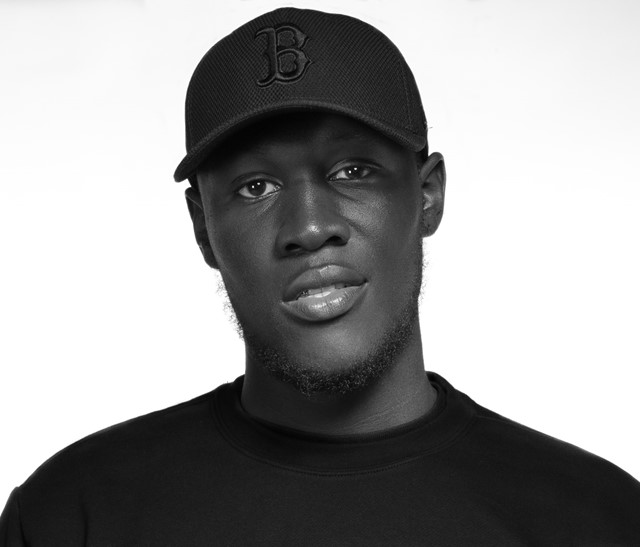 Photography Mark Surridge, courtesy

of Stormzy
"Pop culture likes to make 'urban culture' cool, but it's never taken seriously," says 22-year-old Stormzy, the multi-award winning MC redefining the future of UK grime. Chart success, however, has never been his primary marker of making it. Quietly grafting a standalone sound, Stormzy is intent on being the pre-eminent chronicler of life in his beloved south London.
Vexed at the social prejudices that surround him, from street politics to the law, Stormzy's delivery has a powerful impact when he announces his opinion on record. "Right now, a lot of people are angry that there's nothing going on," he says. "There's no youth clubs; they go to college then there's nothing to do afterwards... You can't just leave young people to their own devices and forget about them."
Hailed by Wiley, Dizzee and Semtek as the undisputed don right now, Stormzy is a modern kind of leader with no respect for hopelessly out-of-touch government values. "I see people in communities who are being pushed to the edge, and when you're pushed and your voice ain't being heard, who knows what could happen?" Expect a game-changing debut from him later this year.
Text Milly McMahon