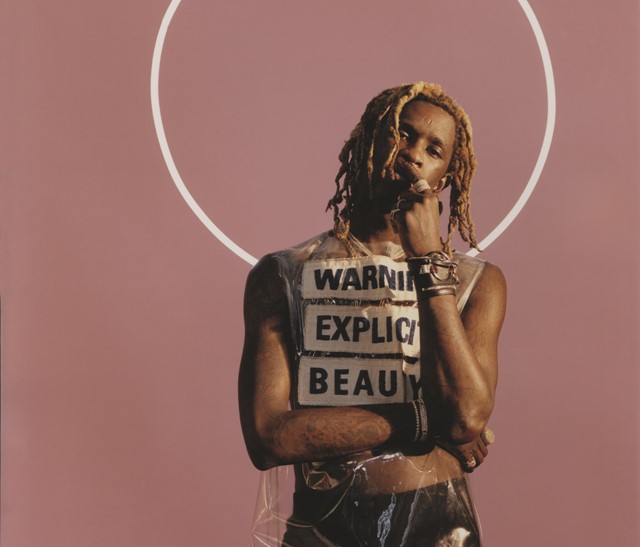 Photography Harley Weir, styling

Robbie Spencer
Young Thug is not like other rappers. Indifferent to the rules that supposedly frame what a man 'should' wear, the Atlanta-born artist is challenging hip hop norms and making his peers re-evaluate what's seen as stylistically acceptable. The rapper is conscious of his own clout, muttering, "Every time I dress myself it go motherfucking viral" on track "Halftime" off his mixtape Barter 6, named in barbed reference to former idol Lil Wayne's Tha Carter series of releases.
This confidence and IDGAF attitude is mirrored in his approach to music, with a 'think as you go' songwriting process. "Wayne and Drake, it takes them so long to do a song," he says. "I understand why, because they want it to be perfect. But I think I can do a perfect song in ten minutes." Case in point: "Danny Glover", one of Young Thug's viral hits, was written in a mere eight minutes.
The rapper has a rockstar attitude towards his craft, putting his eccentric style and indecipherable flow firmly on the map before he's even put his name to a studio album. "I always felt like I was gonna be the man," he says. "I guess that's why I became it."
Text Ava Nirui