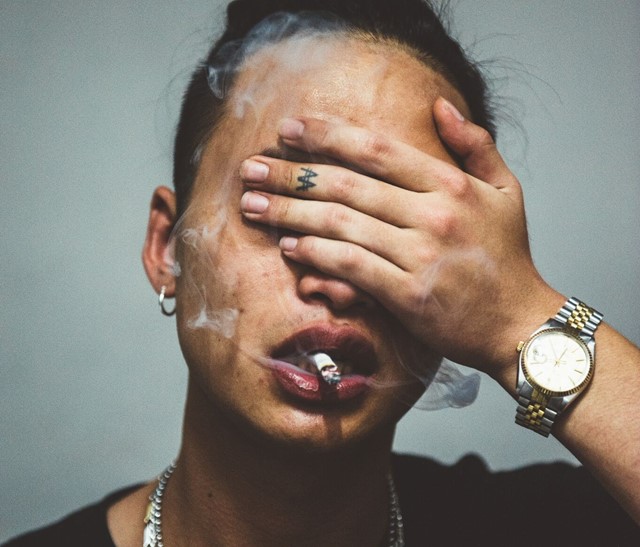 With his braided blonde hair and golden grillz, Keith Ape introduced a trap sound that truly crosses borders. Outspoken, controversial and fearless, Ape used the viral hit of the OG Maco-inspired "It G Ma" to firmly plant his feet on hip hop's American home turf, and turn his back on what could have been an easy ride on fame's magic carpet in his native South Korea.
Attempting what no Korean rapper had done before, he plunged into the US scene head-first, hooking up with A$AP Ferg, Wacka Flocka Flame, Father and Dumbfoundead to re-release "It G Ma" and rejigging existing tracks like the jagged "Psycho". Determined not to become a one-hit wonder, Ape's been hard at work over the last 12 months on the club circuit, drawing a circle of new collaborators to his Underwater Squad (the self-appointed, cultish title given to his followers). All this while working on fresh material with producers such as Eskay.
New tracks, like the darkly atmospheric growl of "Ksubi", showcase his increasing grip on English without forgetting his native tongue. With a full mixtape or EP surely dropping in 2016, Ape's raucous presence and fusion of east and west is set to rattle the hip hop establishment across the globe for the foreseeable.
Text Taylor Glasby