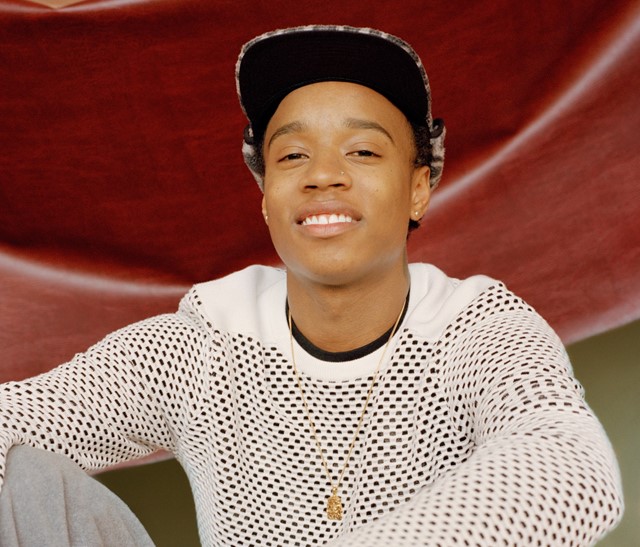 Photography Vicki King, styling

Elizabeth Fraser-Bell
Rejjie Snow created his own hip hop curriculum as a kid. Studying the now-iconic soundtrack to Tony Hawk's Underground 2, the Dublin-born rapper would spend hours unpicking verses and analysing the rhymes on tracks featured on the video game by the likes of Aesop Rock and Grand Puba. Now, the 22-year-old is pioneering the genre with his sharp Irish-American flow and cinematic music videos.
Snow burst on to the scene in 2013 with his debut mixtape Rejovich, a five-track journey through sex, relationships, drugs and leisure, narrated in his distinctively deep flow. It was an impressive debut, knocking Kanye West's Yeezus album off the top of the iTunes hip hop chart. After a two-year hiatus which saw Snow take a break from making music altogether, he returned with a video last July, "All Around the World", a brooding mini film-noir featuring fellow Dazed 100 star Lily Rose Depp that raked in more than 500,000 views on YouTube in its first week.
Snow seems nonchalant about the future. "I don't really care what people think about me," he says. "I'm in a place in my life where I'm just being myself and I'm happy that people accept me for who I am."
Up next, Snow is working on his first full-length album, Dear Annie, set for release this year.