Yara Shahidi
Actor, Activist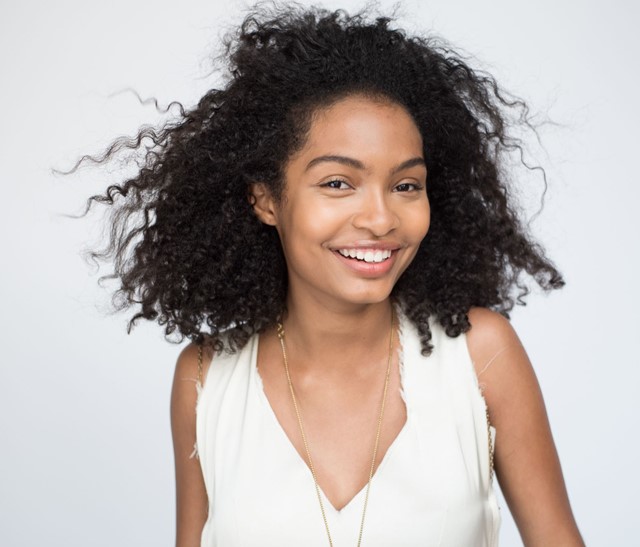 Photography Clara Balzary, styling

Emma Wyman
"We are in the middle of a 'representation renaissance', so to speak. It's through shows such as Black-ish, American Crime, Jane the Virgin and Transparent that we are seeing and hearing the complex and multifaceted voices of our world." So says teenage actress and social activist Yara Shahidi, whose outspoken views on media diversity are putting her on the frontline of this much-needed movement.
As Zoey in ABC's widely acclaimed comedy Black-ish, Shahidi presents a rarely seen portrayal of black American girlhood, one where wise-beyond-her-years intelligence and razor-sharp wit are central to her character. It's a role that's given the Minneapolis-born actress widespread visibility, and she's using her platform to push for immediate change in an industry that's finally starting to overhaul its regressive stereotypes.
For Shahidi, it's simply not enough to get more people of colour on our screens. She maintains that these representations need to be nuanced, complicated and layered – and no, a sword, gun or man-hating heroine does not a 'strong female character' make.
"My main challenge is constantly asking questions (of) and being in conversation with those 'in charge' about keeping roles for women and POC multifaceted and representative of our true nature," she says. "It's more than making characters that are flawless superheroes, but embracing the true power of characters that are unabashedly human in both their victories and errors."
A key supporter of #BlackGirlMagic – a hashtag celebrating the beauty, smarts and general awesomeness of all black girls – Shahidi looks set to make 2016 a year where her own special brand of magic will be impossible to ignore. "I want to kill the game in all areas! I want to evolve, learn, have fun and figure out how to be more vocal, give of my time more. I want it all!"