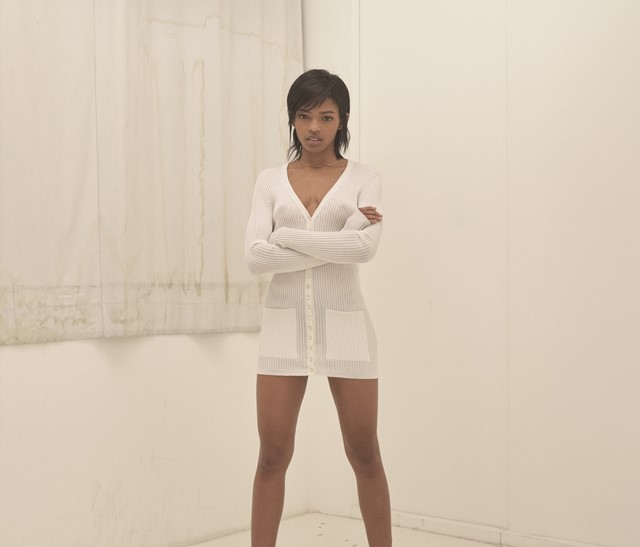 Photography Casper Sejersen, styling

Elizabeth Fraser-Bell
"I always wanted to look like something I could never be. It wasn't until I started high school that I gained the confidence to not care about the beauty standards projected by the media." So says 17-year-old model Selah Marley, whose refreshing frankness about feeling outside the beauty status quo will resonate with many teenagers.
It's humanising, too, to hear this from the daughter of Lauryn Hill – mostly because (as she's heard too many times) Marley is an exquisite, similarly striking imprint of her mother. With an online sense of humour that side-eyes inauthenticity, her voice is what the internet might call 'woke' – alive to issues of white privilege and unrealistic beauty standards. It also showcases her ability to drink in creative influences.
"Growing up (in Miami, Los Angeles, and South Orange), my mother had thousands of clothes that she kept in our basement," she says, "so I could literally shop down there and find tonnes of vintage couture. I used to listen to her working on new songs in her bedroom and I would hear a synth I'd never heard or a dope chord, which definitely ended up affecting my musical sensibilities. I grew up listening to NPR Radio in the car with my grandma. My dad (Rohan Marley, son of reggae icon Bob) would always play our family's music, and I could always look through infinite amounts of CDs."
Marley cites musicians like Erykah Badu, Bryson Tiller and Drake as inspirations, along with cultural critic Ferrari Sheppard ("because I feel like he speaks an unadulterated but complex truth") and Willow Smith ("she's soothing and carefree while also having a keen sense of awareness"). It's an impressive range for this private and thoughtful character, who this year will be attending NYU. Until then, she says, she'll be keeping things simple, "making music, continuing my modelling career, and living carefree".