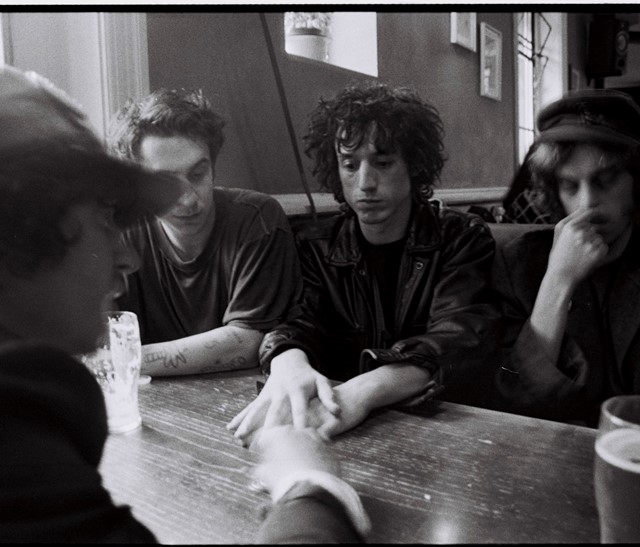 Photography Sophie Wedgwood
Fat White Family is the corporeal manifestation of everything the Tories don't like – and Fat White Family hates them right back. Impolite, radical, and caring very little about who might find them unpleasant, the Brixton-hailing gang of deviants stay insubordinate in their outsider status.
After making waves in 2013 with their debut album, Champagne Holocaust, complemented by live performances involving the frontman Lias Saudi rubbing his body with butter and throwing severed pigs' heads into the crowd, they are back this year with their latest unsavoury creation, Songs for our Mothers.
Debuting their newest album with synth-laden single "Whitest Boy on the Beach", the south London boys are the antithesis of everything that makes boring indie music such a turn-off these days. Aggressively shaving their own heads live on camera and making rotting meat a main feature of their videos, they are keeping the London rock scene as deranged and sweaty as possible.