Reba Maybury
Activist, Publisher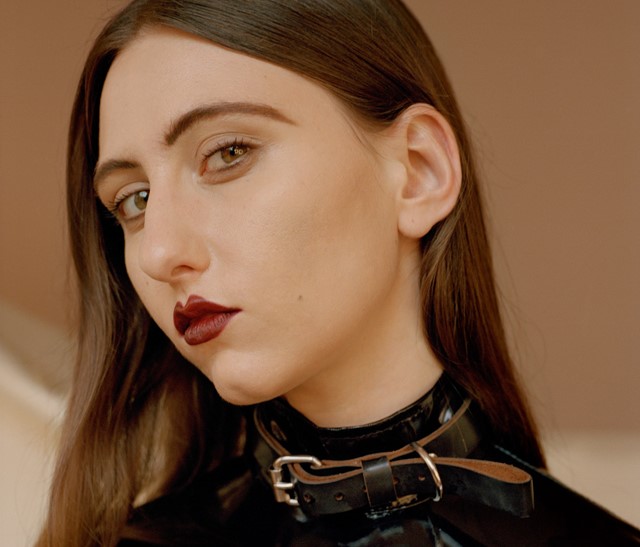 Photography Vicki King, styling

Elizabeth Fraser-Bell
Everything about Reba Maybury is radical. Standing tall in black vinyl boots and sleek brown hair, she tackles the hidden expressions of male sexuality head on, unpicking the strange and sticky ways in which masculinity processes desire.
In the age of Snapchat and sexts, Maybury subverts sexual self-publishing with her DIY imprint, Wet Satin Press. "I was fascinated by the whole process of being in a position where I could get these men to speak with utter honesty to me," she tells Dazed of the BDSM inspiration behind their first release, The Goddess and the Worm. "Having men talk about their sexual insecurities and how they honestly felt about women was completely empowering and eye-opening." And with this honesty comes a new understanding of sexuality – one opposed to traditional porn's inclination towards humiliation of its female participants.
Maybury, a Central Saint Martins graduate, also runs Radical People, a publication set on celebrating those who keep subculture alive and shape subversion as we know it. The publication explores every facet of outsider culture, featuring intimate interviews with forefathers of rebellion such as the first lesbian to receive artificial insemination, Janis Hetherington, and sexologist Tuppy Owens, who provided life-saving information during the outbreak of HIV through her publication, The Safer Sex Maniac's Diary.
Soon, Maybury will preview a brand new 'slave-made' zine, BIG WOMAN (her new slave has a giant fetish), and plans on launching an HIV-focused edition of Radical People. But beyond that, her crosshairs are fixed on the other side of the Atlantic – she's currently working on a project focusing on the friendship of contemporary porn stars in Las Vegas, which will take her all the way to the 'Oscars of porn', the AVN awards. There, she'll take aim at "bourgeois liberal values" by looking at the women who continue to be marginalised by so-called 'feminists'. When it comes to 2016's sex-positive sisterhood, Maybury leads the charge.