Tavi Gevinson
Actor, Publisher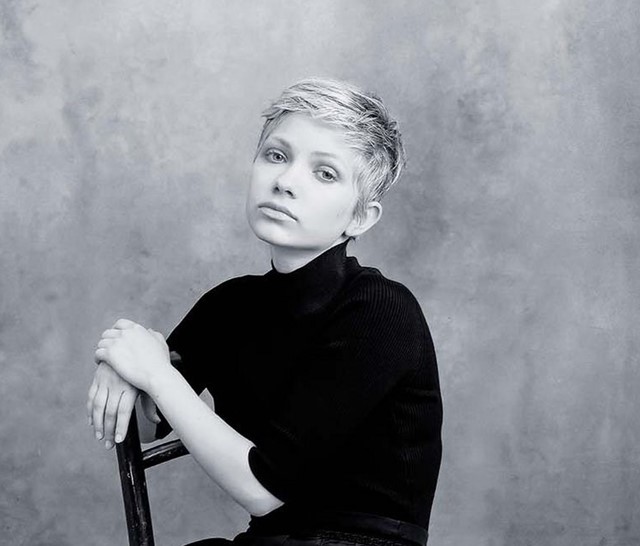 Photography Annie Leibovitz, courtesy

of Pirelli
"While 
I'm happy to talk about feminism and I'm happy that I'm a girl, I do sometimes feel like, 'Why does everything I do have to be viewed through a lens of feminist or not?'"
In practice, pigeonholing writer, publishing mogul and actress Tavi Gevinson just doesn't work. The 19-year-old widens the lens through which we understand and celebrate girls – most notably through online teen mag Rookie (now in its fifth year), and most recently through acting roles on Broadway (This is Our Youth) and on screen (Enough Said).
In a landscape of clickbait 'feminism' ("I feel wary of an obsession with celebrity culture masquerading as activism or as conversation or action," she told Vanity Fair last year), Rookie still stands as an important space for belonging and fearlessness, where engagement with topics such as friendship and self-love are framed around connecting girls rather than getting likes. In fact, it's this community that's allowing a girl's-eye-view on the world to finally be heard. "I feel like there's something happening now," she says. "A generation of girls around our age, from a similar background of beliefs and ideas, are inspiring and influencing each other, and that's super-exciting to me."
Taking her Mia Farrow haircut to its logical, horror-heroine conclusion, she'll be starring in a Broadway remake of The Crucible, Arthur Miller's play about the Salem witch trials, in the spring. And teaming up with Michael Cera for the second time (after last year's standout performance in This Is Our Youth), she'll swap the boards for the big screen in New York-set drama Human People. But Rookie fans also have reasons to rejoice – annual number five is out later this year, and, yes, it still comes with stickers.