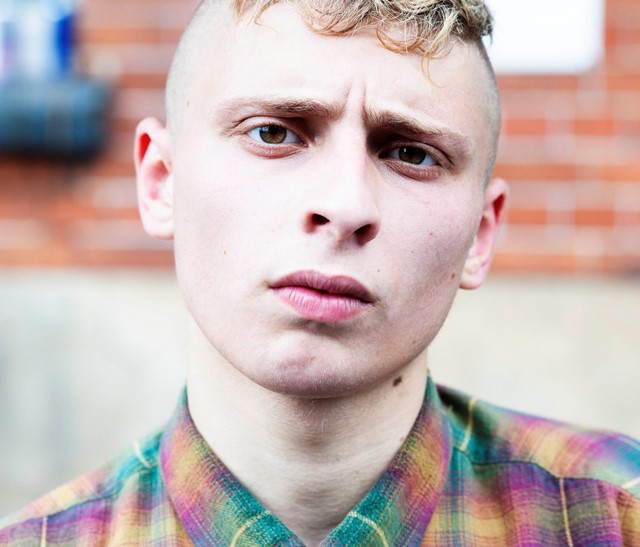 Photography Mike O'Meally, courtesy

Blondey McCoy
Blondey McCoy is an 18-year-old skater, designer and artist with a missing tooth – and he's changing the face of skatewear. For his clothing line Thames London – named after the capital's river and now in its second year – McCoy has fun with staple pieces, releasing t-shirts printed with graphics of Peter Pan and Mary Poppins in a blood-drenched fistfight, and long sleeves stamped with stills from 1927 film Metropolis.  
For the half-Lebanese south London native, clashing cultures and remixing histories are intrinsic to what skatewear means. "I think it's just an extreme version of how all kinds of 'wear' take little things from all different subcultures and eras and make them their own," he says.
While high-end brands are often accused of appropriating different streetwear aesthetics, McCoy boasts tight links with the culture he references, born from hours spent wheeling across Southbank Skate Park and riding for Palace Wayward Boys Choir (he's still part of the crew). This natural authenticity stole the attention of Slam City Skates London and Supreme New York, who stocked the line just as Thames reached its first anniversary. In addition to more art exhibitions (THAMES A.D and Thames London presents HOME IS THE HERO were two fantastic exhibitions that displayed smut and satire in abundance), McCoy has some experimental collections in the pipeline, with a leather jackets line already in production.
As for his thoughts on where London skatewear is going, it seems pretty straightforward: "To the top, then bottom, then back up."