Ana Lily Amirpour
Filmmaker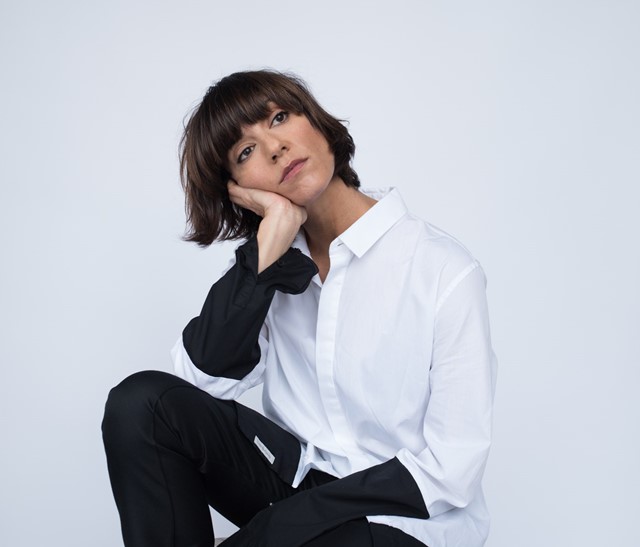 Photography Clara Balzary, styling

Emma Wyman
Last year saw the emergence of a new kind of horror heroine – a skateboarding Iranian vampire who bites necks after dark. In striking black and white, director Ana Lily Amirpour introduced us to a fearless Middle-Eastern man-eating protagonist in her debut feature A Girl Walks Home Alone at Night.
Inspired by Sergio Leone's Once Upon a Time in the West and the "surreal, stylised world" of Francis Ford Coppola's Rumble Fish, Amirpour spliced horror with arthouse sophistication, wowing critics and audiences alike. It's a balance that might have tipped sideways had the David Lynch superfan gone the mainstream route. "They say I'm too extreme," she says. "But actually, I think that's in my favour, because if you're more in the mainstream, they always want to advise you."
This boldness is characteristic of the Iranian-American, who grew up watching her surgeon father slice up limbs. From an early age, the LA-based filmmaker grew comfortably familiar with gore, following up a self-prescribed course of classic horror ("I'd get through, like, three horror films a night at the weekend. Everything from Carrie (to) Poltergeist, The Texas Chainsaw Massacre and all the Freddy Kruegers and Jasons…") with her true directorial debut, a slumber-party slasher flick completed at the age of 12. Amirpour's latest project, a love story-slash-cannibal horror-thriller called The Bad Batch, is set for release this year. Watch out for the next addition to her blood-drenched repetoire.