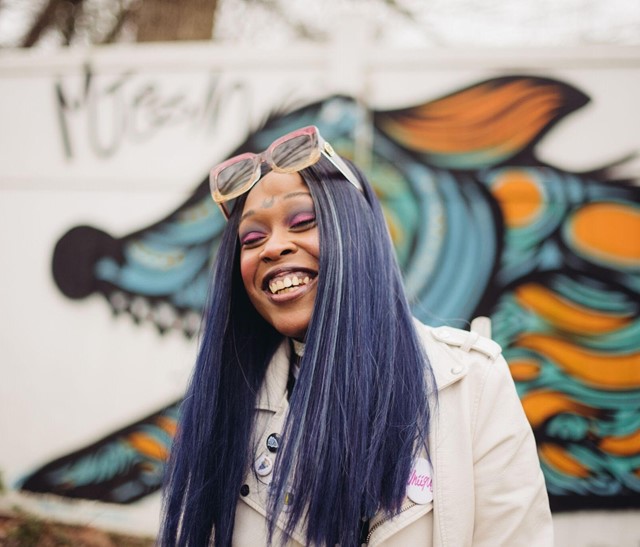 Photography William Johnson
From sexed up raps to calling out misogynists online, this fearless babymother won't take no shit
Location
Atlanta, United States
bbymutha
2017 saw Tennessee artist BbyMutha build a legion of fans through her high-octane, unashamedly sexual raps, alongside her take-no-shit, fuck-all-trolls Twitter account. And this year the love just hasn't stopped coming – after she dropped "Rules" she found herself with some high-profile devotees (most notably SZA and Kehlani) and a dedicated online following. Björk has been playing "Mutha Music" – her collaboration with London production duo God Colony – out in clubs.
Along with her unique rap drawl, it's her unflinching honesty against a social backdrop of curated Insta-perfection that makes her so exciting. She's an IRL babymother with four kids she's proud of, she talks freely about sex, and she isn't afraid to call out misogynists and boneheads online.
In other words, she's genuinely leading the way for a generation unsure about how to deal with toxic bullshit from strangers on Twitter, and making rap bangers at the same time. We stan.