Meet the next generation of talent emerging from one of the world's most revered art and
design institutions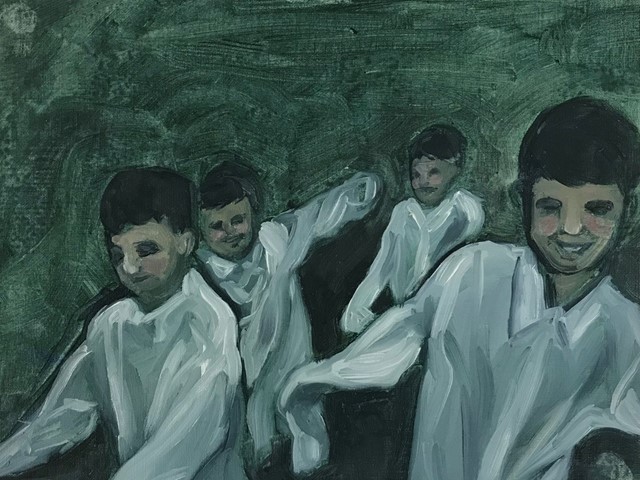 Courtesy of the artist
Aylin Leipold, Memory of something that has never been
Aylin Leipold, Foundation Diploma in Art & Design (Central Saint Martins)
Artist Aylin Leipold's paintings exist on the space between memory and nostalgia. Seemingly depicting figures displaced in foggy, uncertain backgrounds, the haunting artworks in this collection Memory of something that never happened seem to suggest that the barrier between these states is porous. She writes, "My paintings aim to portray how memories are often just strange and distorted versions of the past and show the thin line between memory and imagination."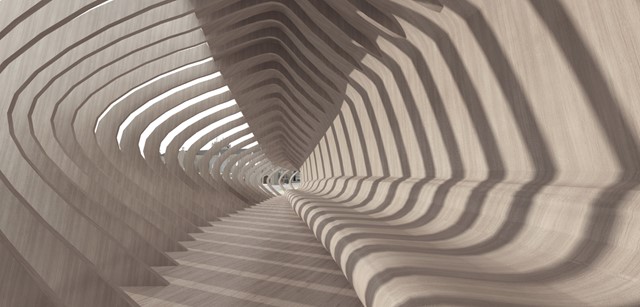 Courtesy of Sudharshini Sampath
Sudharshini Sampath, Soup Kitchen and Urban Rest-stop
Sudharshini Sampath, Graduate Diploma Interior Design (Chelsea College of Arts)
"A familiar feeling among homeless people is hopelessness," observes interior design graduate Sudharshini Sampath. "It is inevitable to feel such desperation when you have lost everything: your house, friends, and family. For them, every single day poses itself as a struggle and a fight for survival, sinking them deeper into the quagmire of self-pity and desolation." 
Accordingly, Sampath has designed a Soup Kitchen and Urban Rest-Stop, envisioned to provide a much-needed respite from the elements, where people who find themselves on the street will be welcomed, fed, and given access to a range of essential services.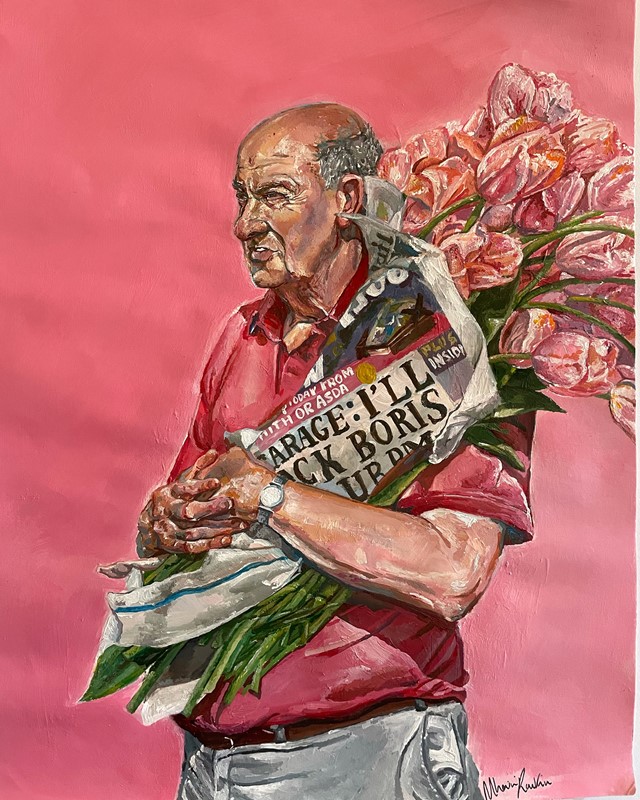 Courtesy of the artist
Mhairi Rankin, Ken Kith and Kin
Mhairi Rankin, BA (Hons) Fine Art (Chelsea College of Arts)
Mhairi Rankin's series of paintings Ken Kith and Kin is an exploration of family ties, the passing of time, and the precarious subjectivity of memory. Inspired in part by her grandfather's dementia, Rankin was also fascinated by the capacity of film cameras to preserve memories whilst the participants' own recollections are much more fragile and ephemeral.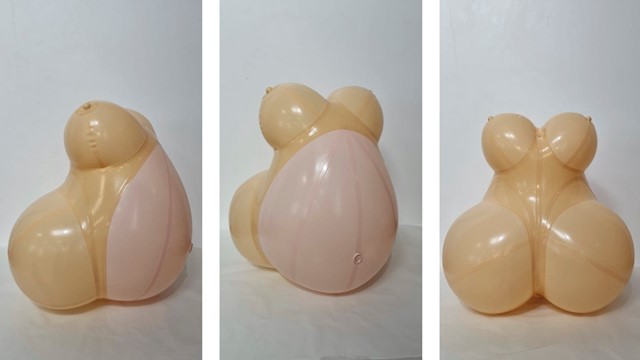 Courtesy of the artist
Talia Golchin, Umbilics
Talia Golchin, MA Fine Art (Central Saint Martins)
In her series of multimedia works, Umbilics, visual artist and Fine Art MA student Talia Golchin toys with the human form. By removing the components parts associated with identity, Golchin reduces bodies to their fundamental biological forms. "The aesthetic elements reside somewhere between fantasy and reality," her artist's statement reveals. "Whilst at the same time, the arrangement of deformed and twisted bodies may appear uncanny and erotic by playing with the viewer's perception of the physical body.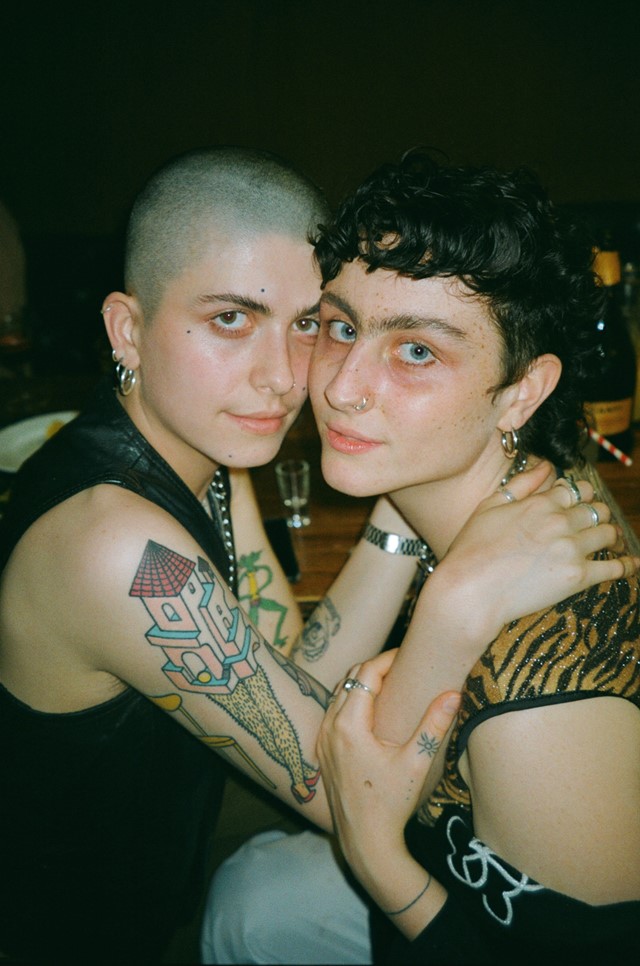 Ellie Hoskyns-Abrahall and Bel Jude Eade, photography El Hogg
El Hogg, For Now
El Hogg, BA (Hons) Fine Art (Central Saint Martins)
Multidisciplinary artist El Hogg celebrates the artist's non-binary body and identity. As their accompanying statement explains: "El's practice documents their life as they navigate and come to terms with their gender, as well as the impact their gender dysphoria has on their daily life."
Before COVID, Hogg was drawn to document their queer community. More recently, their focus has shifted to an investigation of their own identity and an exploration of what it means to inhibit a non-binary body. "Non-binary bodies are not up for debate and do not have to align with what society thinks a non-binary person should look like," says Hogg. "This is a non-binary body."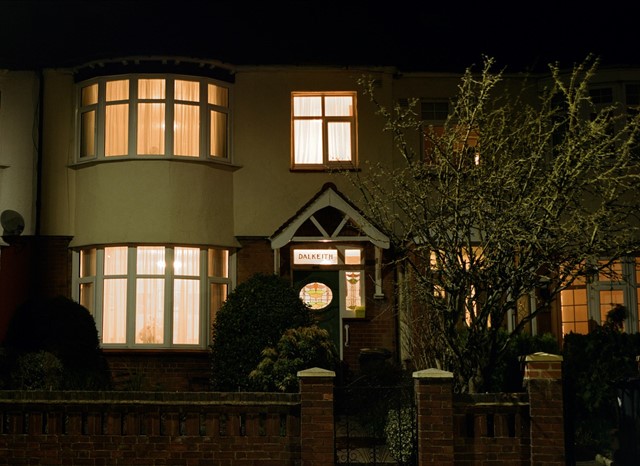 Courtesy of the artist
Lauren Hillsdon, Dalkeith
Lauren Hillsdon, BA (Hons) (London College of Communication)
Exploring the capacity of photography to immortalise our most cherished memories, photographer Lauren Hillsdon has created a photographic ode to her grandparents' house. "Dalkeith is an intimate portrait of the house in which I explore my family's, as well as my own, relationship with the house," she explains. "I want to create something that allows Dalkeith to be remembered and live forever." 
Incorporating text and archival photographs alongside Hillsden's own portraits of the house, Dalkeith poignantly preserves the loving details of this important building in her personal history.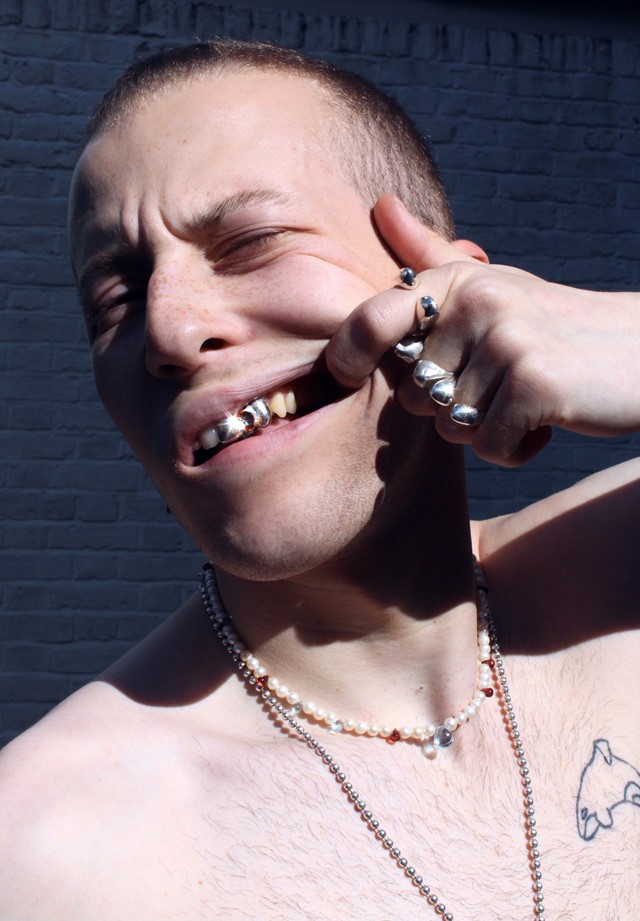 Photography Clova Rae Smith, featuring Ethan Samuel Jacobs
Clova Rae-Smith, Blood Sweat and Tears
Clova Rae-Smith, BA (Hons) Jewellery Design, Central Saint Martins
"The pieces in this collection are made for those like me – queer, creative, and young," writes independent jewellery designer Clova Rae-Smith. Her androgynous chains and made-to-order teeth grills are an exploration of identity and individuality, and each piece is unique but not prohibitively expensive. She writes, "The collection is constructed from affordable precious materials, which is why I consistently used silver and enamel instead of stones and gold. "Gesturing to the means of production and the labour-intensive process of the craft of jewellery-making, she's called the collection Blood, Sweat, and Tears. "It's hard to be seen in the city, your identity and individuality can be crowded," she explains. "The wearer will be wearing the blood, sweat, and tears that went into the creation of this collection."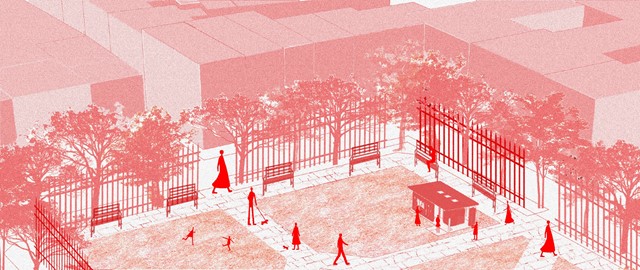 Courtesy of Ananya Agarwalla
Ananya Agarwalla, The BRB Project
Ananya Agarwalla, BA (Hons) Interior and Spatial Design (Chelsea College of Arts)
Ananya Agarwalla has turned her attention to the vast inequalities of public toilets. "Men have the convenience of relieving themselves anywhere with minimal wait time," explains the 24-year-old interior and spatial design graduate. "In contrast, women often struggle to find a safe and secure toilet for themselves even today."
The BRB ("Be Right Back") Project seeks to reconceptualise women's public conveniences, redressing the imbalances of inequal wait time, safety, spatial movement within cubicles, and accessibility. "The structure of the public toilet is a fresh take on the typical cubicle system of toilets, build to maintain a sense of anonymity and safety."
Agarwalla tells Dazed, "This image represents the spatial context of the public toilet that has been placed on-site. Red represents the boldness of the design and its location in Soho Square, which is centrally located in comparison to most other public toilets in London."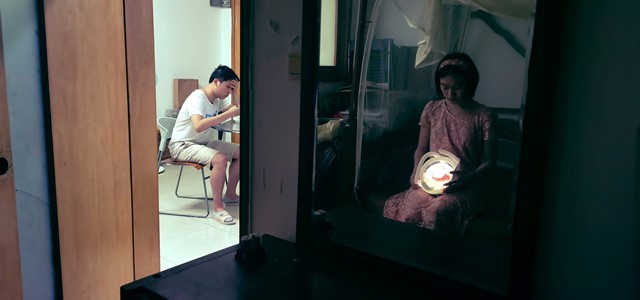 Photography Yulun Wu
Yulun Wu, Robot Surrogacy in the Future
Yulun Wu, Graduate Diploma in Graphic Design (Chelsea College of Arts)
"I made a hypothesis about the emergence of surrogacy robots," explains photographer Yulun Wu. "At the beginning, people were doing robot surrogacy for a better life, but later they were restricted by this identity." Wu envisions a future society in which naturally-born people are perceived as superior to robot-born people.
His images explore the potential consequences of this division, examining the human rights implications and problematic hierarchies.